Good Evening.
I'm scurrying off to bed because I've been busy all night: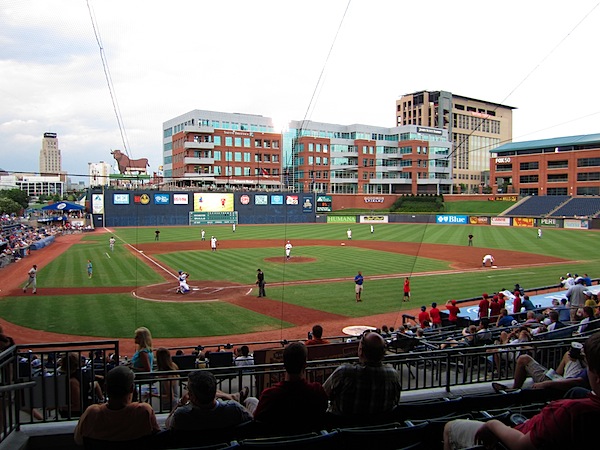 The Fuqua partners organized a Durham Bulls outing. It was tons of fun being back in the stadium because I grew up going to games with my family. Typically, I'd bring a girlfriend, my dad would give us a twenty, and we'd spend the game looking at boys and trying to stretch our money out over the innings; nachos, fries, sometimes a taco, but always the ice cream in a helmet. Every once in a while, we'd watch a bit of the game and maybe even catch the famous bull spewing smoke after a home-run.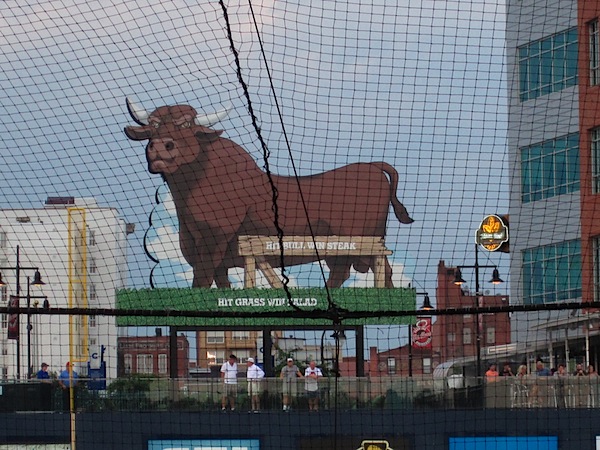 Tonight, the stadium looked at lot smaller than it used to. My dad didn't give me any bills and I ate a healthy dinner before the game. But the girlfriends and the fun of being at the stadium were exactly the same. Oh, and I can drink beer now!!!!!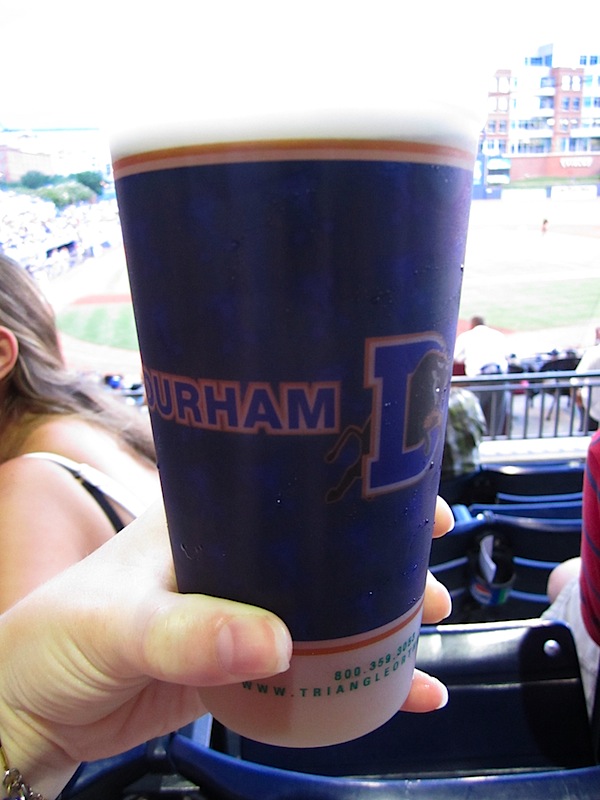 I had a jumbo Fat Tire. It was pricey, but there's really nothing like sipping a beer at a baseball game on a breezy summer night. Here's to the Durham Bulls.
Night.