I had a very nice day at work yesterday and then went to happy hour over at Alivia's. I love the patio and I have a feeling I'll be spending a lot of time there. I had a magarita and then asked Matt if he wanted to get a sandwich at Parker and Otis (I can't stay away!). They had live music on the patio and $3 bottles of beer and it was just a perfect dinner.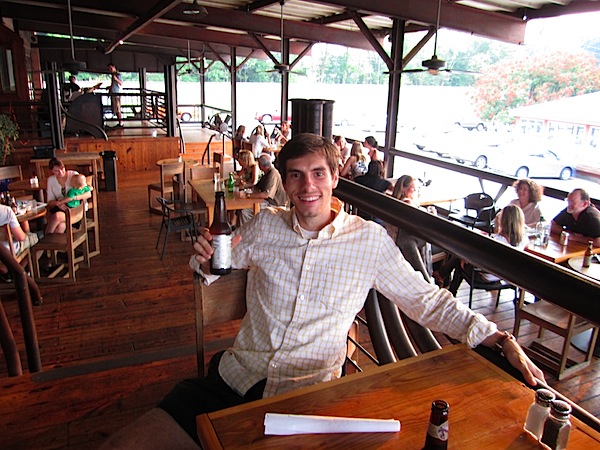 Loved this beer!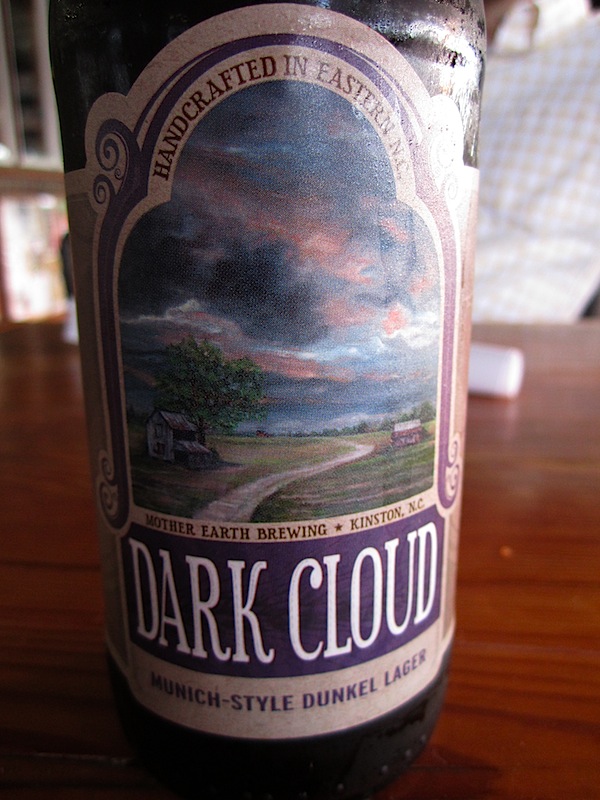 I ordered a special sandwich with sliced chicken, white cheddar, herb spread, and hot pepper jelly on foccaccia and it was FABULOUS. I'm sad that it's a special because that means it might go away.
After dinner, we walked over to American Tobacco and stayed out late drinking beer with friends at Tyler's Tap room.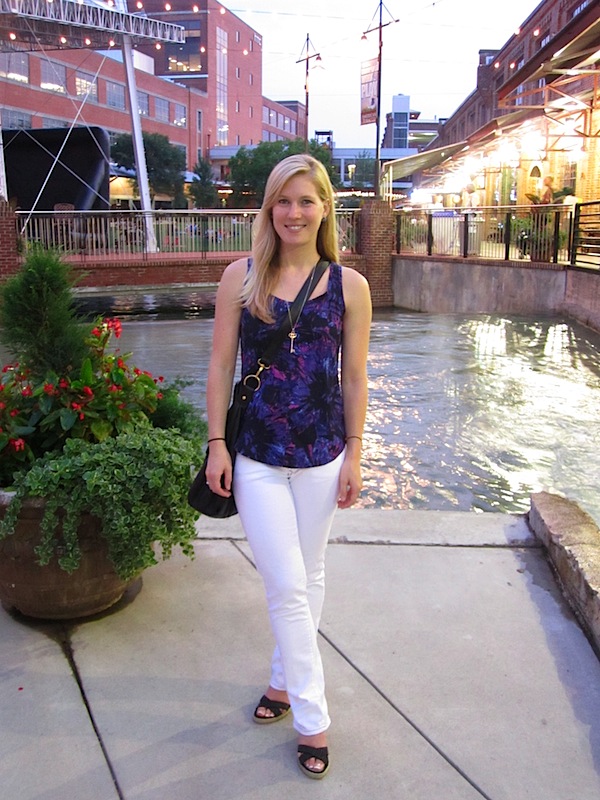 I've been to Tyler's a couple of times already, but I was still shocked by the beer selection. I mean, I remember it being huge, but I didn't remember that it was so interesting. The seasonal list had a million things that I have never heard of!! I had Brooklyn Brewery's 'the Concoction," which was made with scotch, lemon, and honey. While it was very strong and quite unique, I did not care for it! I drank half and gave the rest to Matt.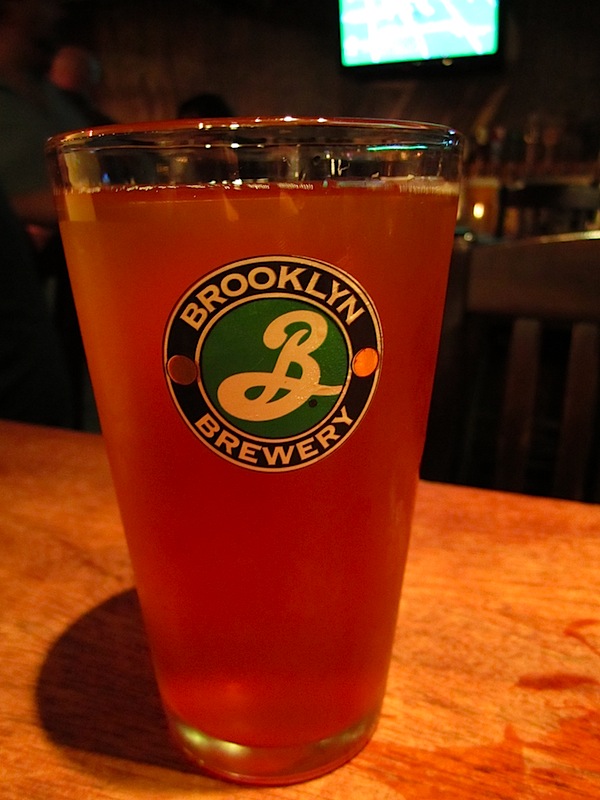 —
A very productive Saturday here in Durham. Today was the first Saturday since we moved that I didn't have errands to run or things to buy, so I got a ton of cleaning and blog stuff done (I think the new theme is finally how I want it!), and did a little lazy ellipticaling. I decided since I have a job and since prices are cheaper in Durham that I might be able to shop in boutiques now. I walked to two right near my apartment, just to check them out. Nope. Even with income, I just don't believe in spending $100 on a tee shirt. A beautiful dress, maybe, but a piece of cotton? I left and went to the grocery store, where I can afford to shop:)
Now I'm headed to dinner with my parents.
Thanks for the fun comments yesterday!