Ahhh, there's nothing like fine wine and fine food with fine friends!
This evening was beautiful and since two of my best high school friends were in town, we walked over to Toast and enjoyed a leisurely dinner on the sidewalk of Main St. I debated alcohol and decided the Italian's would indulge, so I did too. I broke my white streak and went with red. Oh, how I've missed red. This spicy italian wine just had so much more kick than a chilled white wine.
I tried a new panini at Toast – roasted chicken with red peppers, mozzarella, and salsa verde. It was heavy on the chicken, making it a bit dry, but the overall flavor was awesome. I'm on a real sandwich kick since moving to Durham; there's just so many inexpensive options.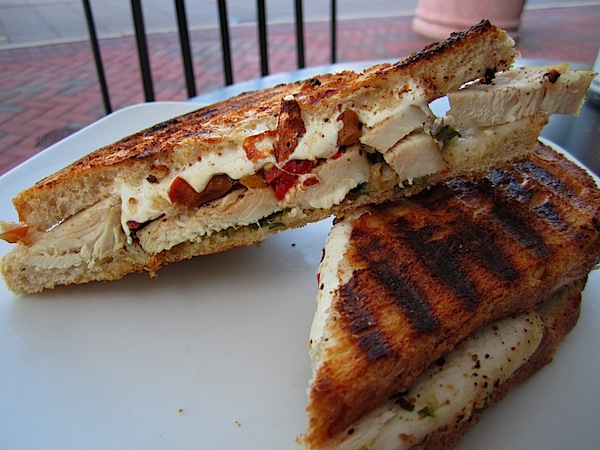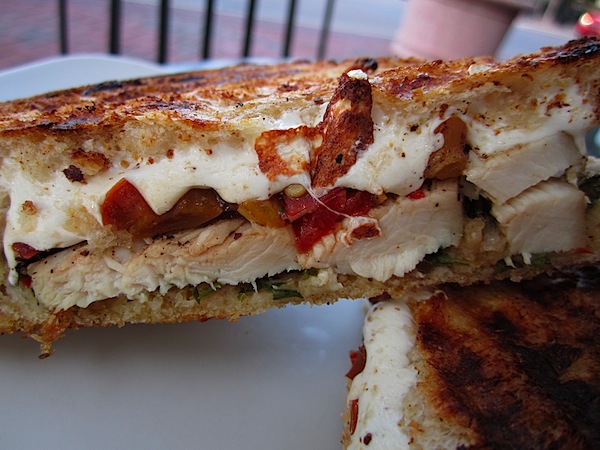 It was so wonderful catching up with friends! If only every night could be this relaxing and enjoyable. I think one of the biggest differences in my daily life in Boston versus my daily life here is that I've been doing a lot more during the work week. I think it's a combination of being a bit more comfortable financially (especially since I can grab a good dinner for $10) and having wonderful weather that makes me want to go out in the world. Though it's stressful to be busy at times, mid-week events feel very special and they break up the week a bit.
Do you guys like 'school night' events or do you like to save going out for weekends?
See you tomorrow.