Remember my weekly Indian meals from TJ's? Well, I haven't been shopping at TJ's as much (since it's all the way in Chapel Hill), but I found the Whole Food equivalent. Gotta love veggies in a box.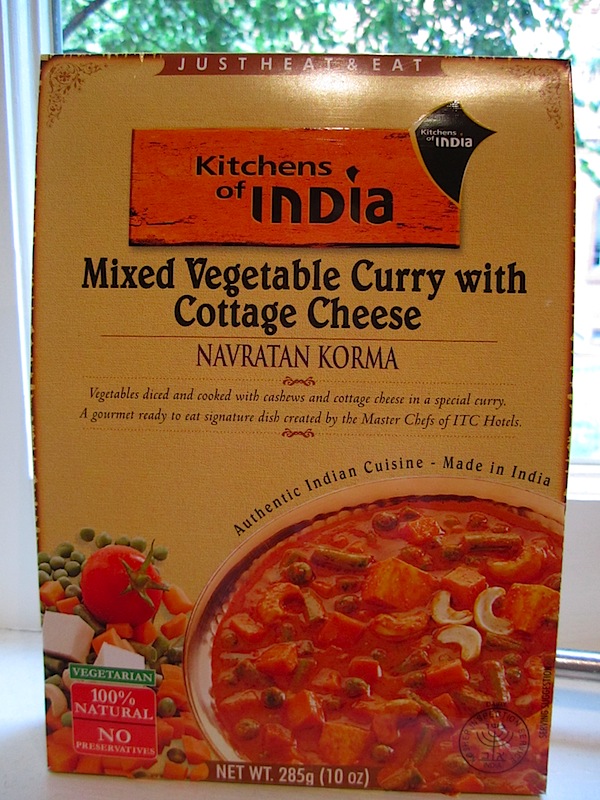 But really, I so enjoy these Indian delights, esp. when I have naan and rice on hand.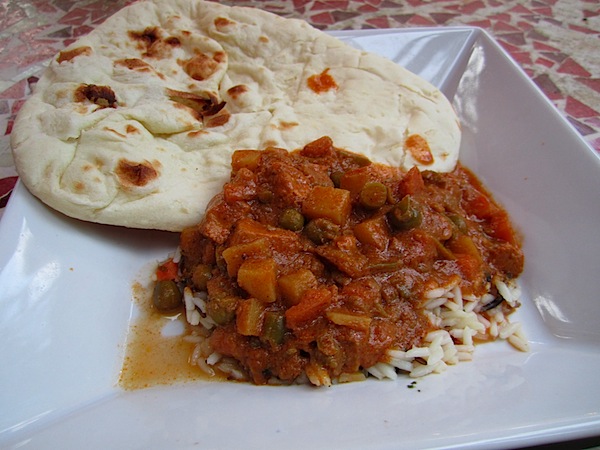 I seriously need to go to a real Indian restaurant soon, or have one of my new Indian friends cook something authentic for me. But, what I'd really like to do is just go to India…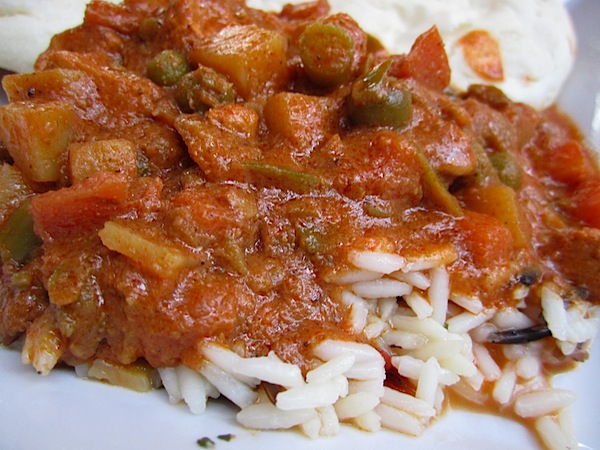 I worked out in the AM yet again, so I've been home since 5:30 and I really don't know what to do with myself. I've gotten used to being busy so I'm a bit antsy, but I love having time. My breakfast is packed, my lunch is packed, now I've blogged. This is the first time in my adult life that I've had cable – it's time to explore my 70 new channels.
Any one in the RDU area have a good recommendation for Indian food?
Tomorrow is Friday!!! Night.