Hello from beautiful BHI! Matt and I were fortunate enough to be able to take a semi-last minute trip to Bald Head to stay in my parent's suite. I don't have any vacation days yet, so we had to wait to leave at 5 and hit a bit of traffic in Raleigh. Nothing too bad though and we ate Quizno's for dinner and peanut M & M's for dessert in the car!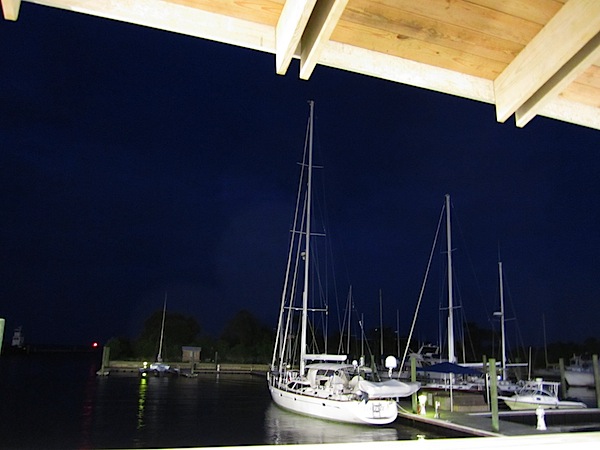 We made it to the ferry a little after 8 and enjoyed the peaceful night air until the 9 o'clock ferry arrived.
Being Friday night and all, we headed straight to the only real bar on the island to grab a beer. I had a Blue Point Toasted lager – not my favorite, but enjoyable enough on a hot night when the selection is limited. We sat outside, overlooking the harbor, but when we went in to grab round two, the bar had closed:( I was wondering why the island seemed a little dead on a summer weekend and remember that the kiddos head back to school early in NC. Summer is essentially over after this mini vacation.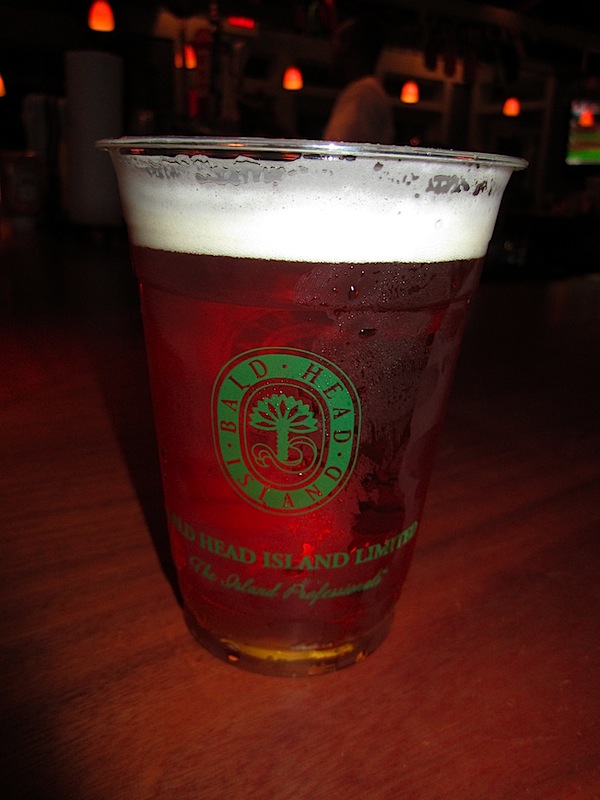 This morning, we had beautiful sunny skies!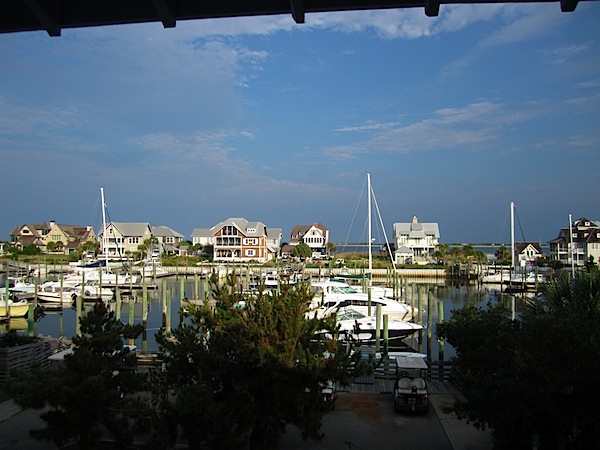 We enjoyed breakfast by the marsh and then went on a slooow 30 minute run. Running is so much more fun on vacation.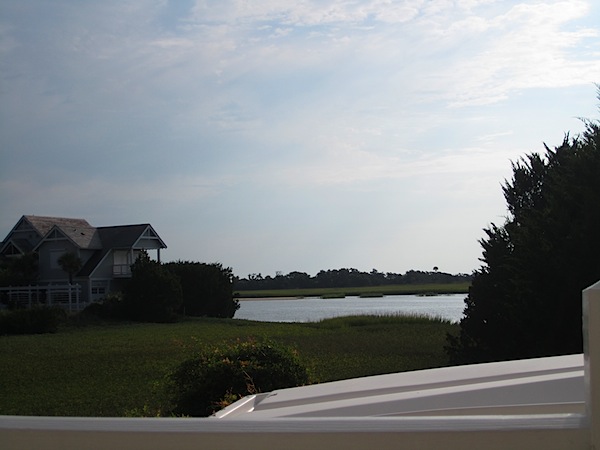 There was a wedding at the inn and some unexpected events (unknown to us) resulted in a change of accommodations. No complaints though because we got moved to this cute house!!!!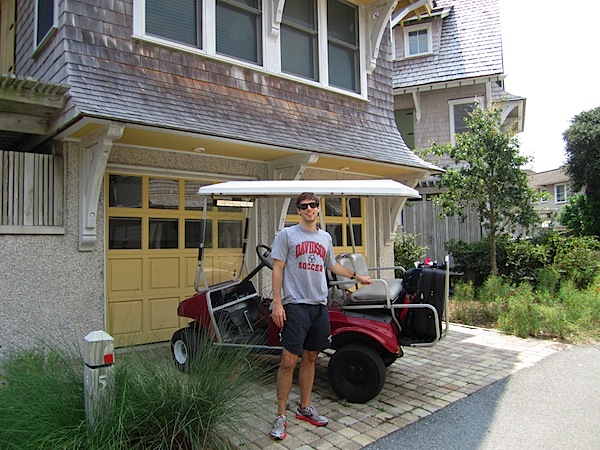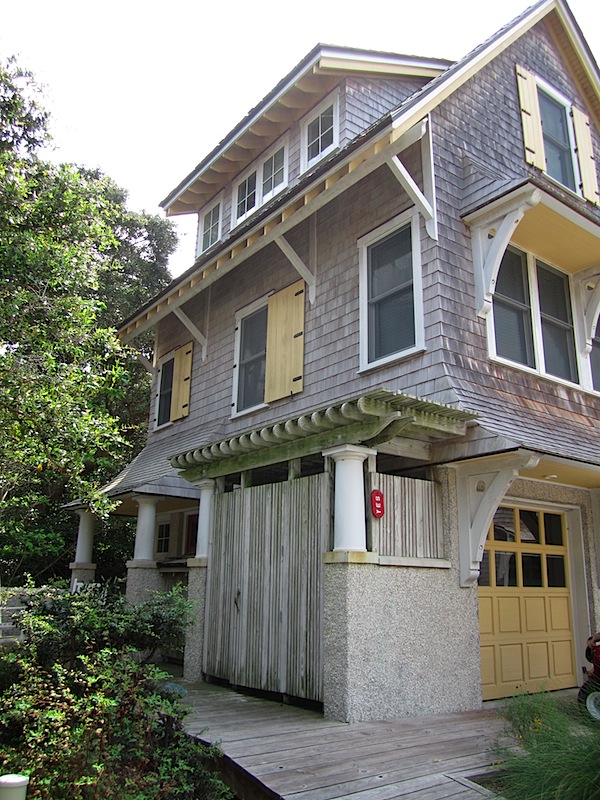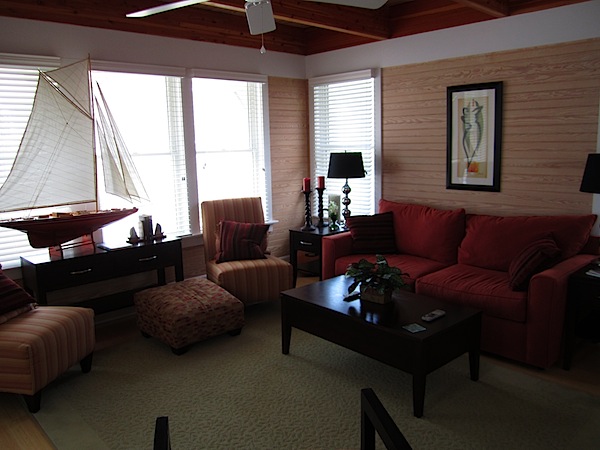 It's too bad we aren't here longer to enjoy the space! Around lunchtime, we sunscreened, grabbed lunch at the Peli Deli, and headed to the beach!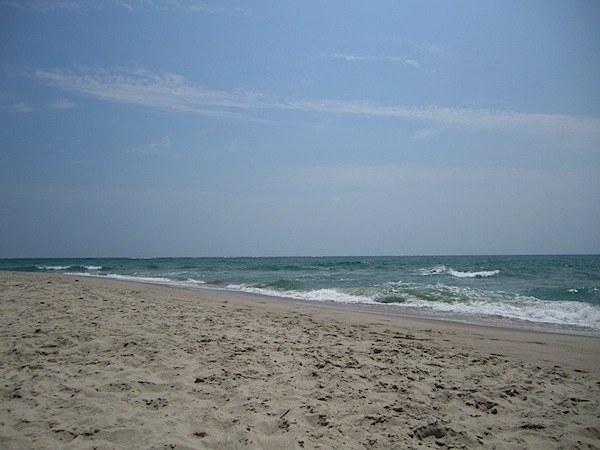 Hello, beautiful.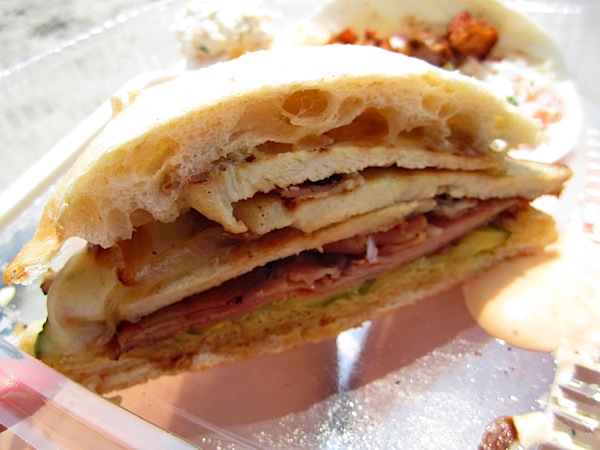 Lunch was half of a phenomenal Cuban sandwich and a fish taco.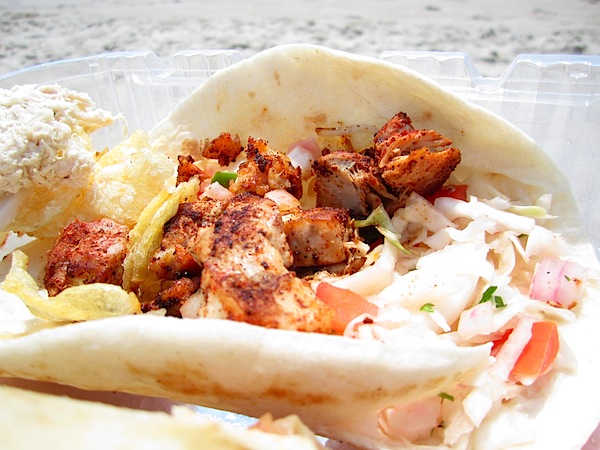 The picture blended in with the sand…
I did some reading on the beach before heading to the pool bar. Yall know I have to have a topical drink when on (warm) vacations! This was a Miami Vice (daiquiri and pina colada). I forgot these existed – I loved it.
This afternoon, we did a little driving around the island, oohing and ahhing at the oceanfront houses and dreaming of bringing all of our friends together for a big beach weekend. Dinner is obviously next…excitement!