Ahh, it feels nice to be blogging from bed. This might be the night I finally get more than eight hours of sleep. I'm such a night person, I have a really hard time settling down after playing on the internet. But I'm especially tired (because I always am on Mondays) and because my office is working hard on a huge shipping project. We're sending out 250 boxes of textbooks to students all over the world and everyone has been working to turn the auditorium into an enormous FedEx operation. I'll be glad when this week is over, but it's nice to get away from sitting at a computer screen all day.
So, I finally pulled out the 'ole crockpot this morning. But, I didn't cook – Matt did! We had old fashioned pulled bbq chicken. It cooked a bit too long (how do we get around this when out of the house for 8+ hours – more liquid?). And we have leftovers, which never happens.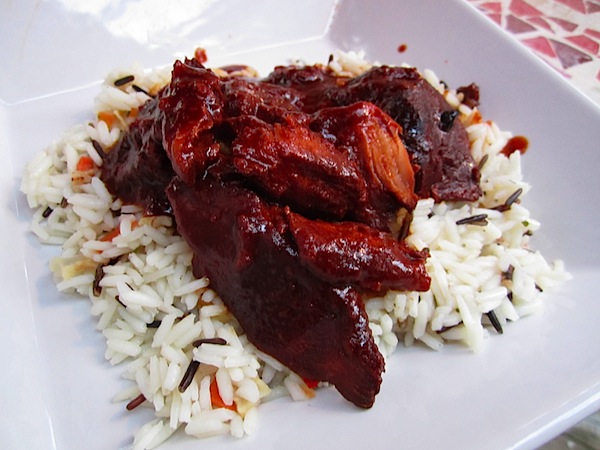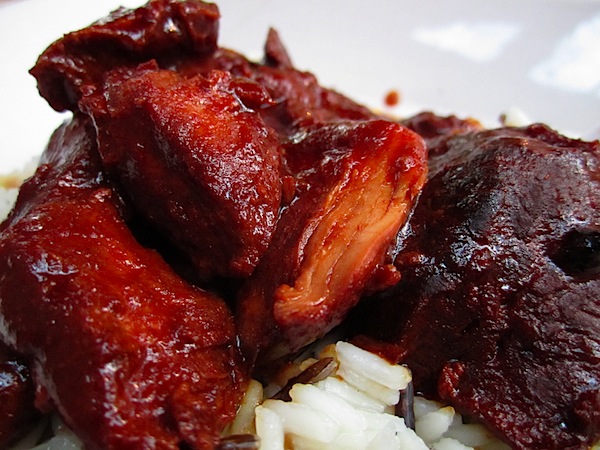 That's about all my news for the day.
You know what I just remembered though – it's almost time for fall clothes!!!! This summer has been so weird that I almost forgot about back-to-school shopping!!
Is anyone heading back to school in the coming weeks? This is the very first fall in 20+ years that I will not be going back to school:(