Happy Hurricane. Is it windy and rainy where you are? There are lots of trees down around here with a few power outages, but I think the worst is over.
Last night, I had a good old date night. Matt and I dined at Dos Perros, a Durham restaurant that's been high on my list since moving. We sat at the bar since we didn't plan on having a full dinner. It had a swanky, urban vibe with exposed brick and funky lighting. This is the kind of place I've really been missing since leaving Boston! Aside from being in love with upscale Mexican food, the reason I wanted to visit Dos Perros is because of the extensive beer list.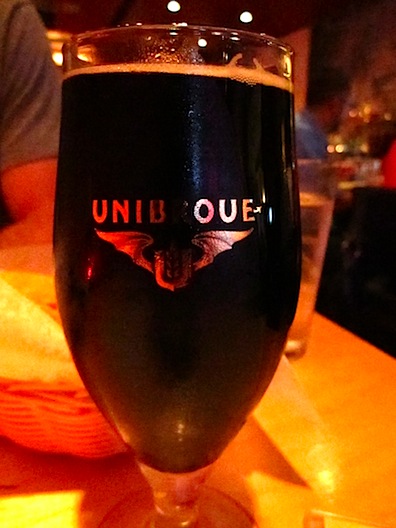 I tried a Unibroue dark Belgian beer, which did not disappoint (Unibroue is my favorite Canadian brewery). I actually don't remember the name of the beer, but I'm pretty sure I might have had it before.
I also had about a fourth of Matt's coffee ale, which had a hint of coffee – similar to a coffee porter – but it was the consistency of an amber ale and finished with a a surprising hop. Very unique.
Dos Perros serves salsa verde with their chips – my favorite!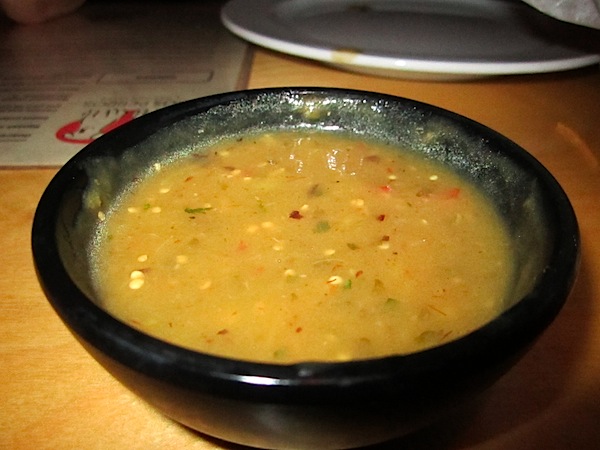 Matt and I split the sweet potato empanadas with a chipotle fig sauce. I loved that the shell was soft and not a hard layer of fried crust.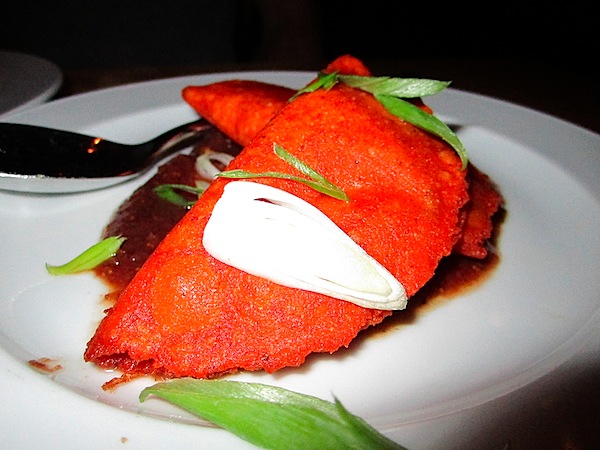 The fig sauce was the best part.
We also ordered the dos tamales: one of which was stuffed with cheese and peppers, the other marinated pork.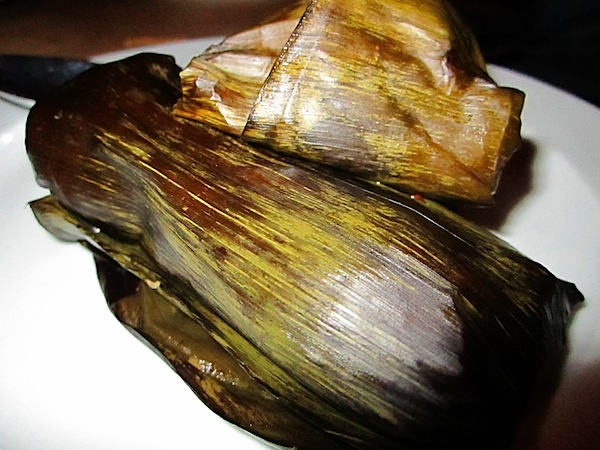 I have a feeling these were good tamales, but I'm honestly not a big fan of the tamale crust in general and thus I'm not very knowledgeable about what constitutes a good crust.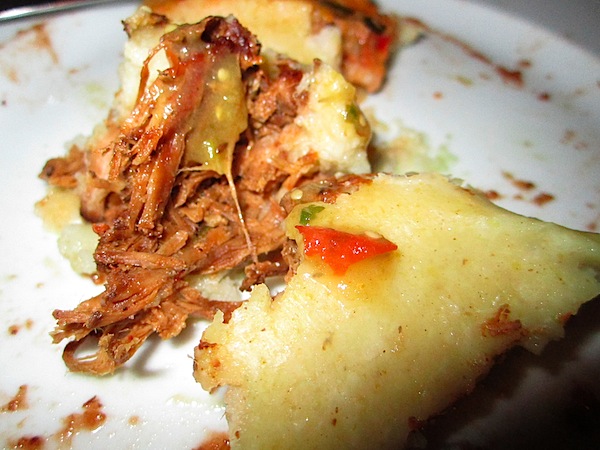 To top everything off, Matt and I split the vegetarian chili relleno with pureed black beans. This guy was definitely the star of the evening (that's 3 for 3 with relleno's), as it was oozing with flavorful veggies and cheese.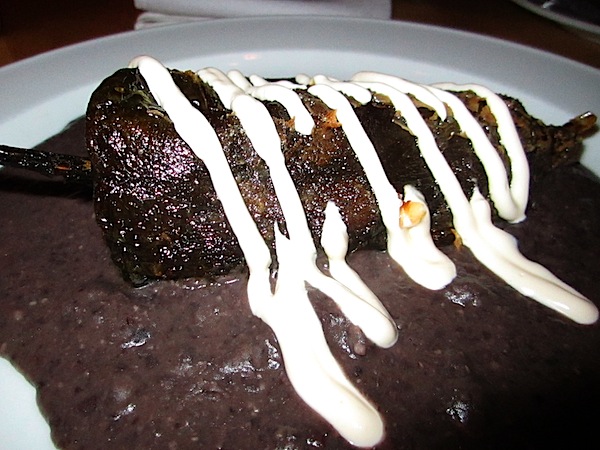 And then I was stuffed to the brim, which made for a cozy, rainy night of Mad Men on the couch.
—
This morning, I went for a 2 mile run (before a stomach ache ruined by workout) and then met my Mom at the mall for a little lunch and late-summer sale shopping. I had an awesome caramelized peach and shrimp salad from CPK along with sweet corn guacamole as an app. Who knew this place had fabulous salads and they are all available as half portions!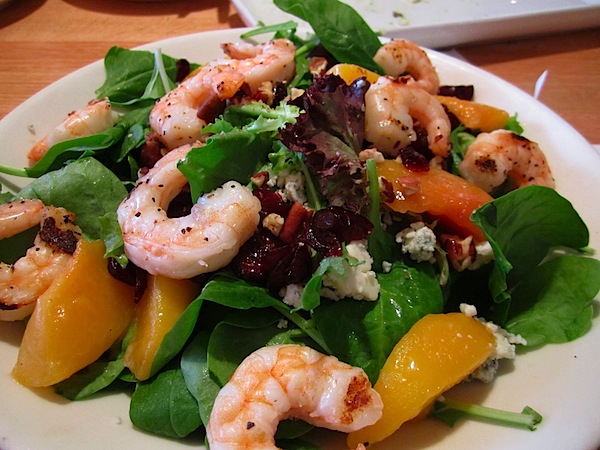 BTW, the sales were great – get out there before fall clothes take over!
Tonight involves a solo dinner and a potential bowling gathering. Later.