-Monday mornings are no fun. Making it to Monday evening is an accomplishment.
-Lately, biking makes me feel like my brain is rattling inside my skull. I went to spinning tonight and now I have a headache in the back of my head. But it was a good class.
-What is it about Don Draper?
-Now that I have cable, I watch House Hunters constantly. I kind of want to move to Melbourne.
-Eating is always the highlight of my work day.
-I really miss living in a city, but I'd also really like a historic Durham bungalow.
-The Help is getting really good!
-It's hard to believe that summer is over this week:(
-Did anyone see the MTV awards? Who was that little guy with Brittany?
-For the first time in my life, getting up at 6 is more desirable that physical activity after work.
-There's just something so satisfying about a big pile of pesto pasta.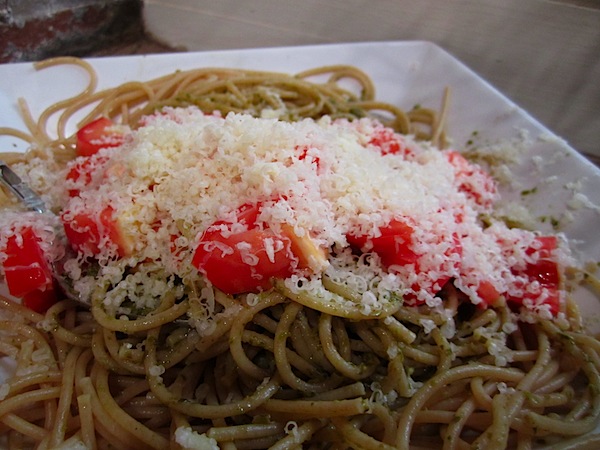 How was your Monday?