Howdy,
I still can't get over the weather here. There are just so many days of pure blue skies! I went for a run in the forest today and loved it. Ever since my running-induced stomach issues started last year, I've developed a negative mentality about running. Since it seems better for the most part, I've simply been trying to enjoy running again by not worrying about how far or long or fast I run. I think this morning was the first time in a loong time that I honestly liked running! The hills were really rough, but they made for a nice mental challenge and I felt great at the end.
Work was also nice today. I've been taking advantage of lunch breaks and either taking a walk or reading my book on the patio. Reading helps me escape from work for just a little while each day. The only problem is it puts me to sleep! Despite being really interested in what I'm reading, I find that I turn into a zombie when I read at lunch and have to make an effort not to doze off.
Dinner was heavenly and I wasn't expecting it. I enjoy eating fish every once in a while, but frozen fish is always a little watery and bland, no matter how I prepare it. This evening I tried the TJ's frozen marinated tuna steaks and they were fabulous.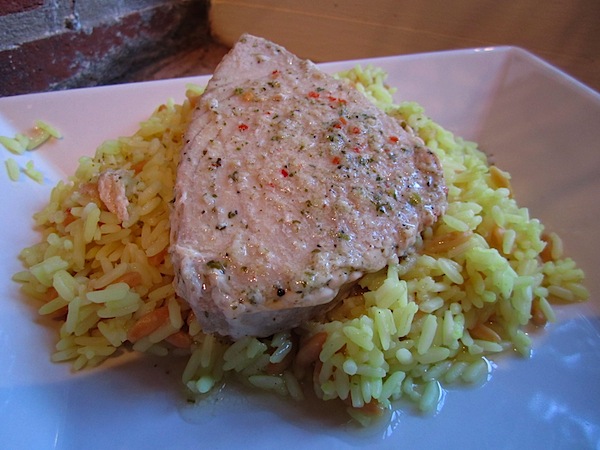 Served over rice pilaf, this was one of the best dinners I've cooked heated up in a long time. Oh, yeah, and this was a hell of an amber ale…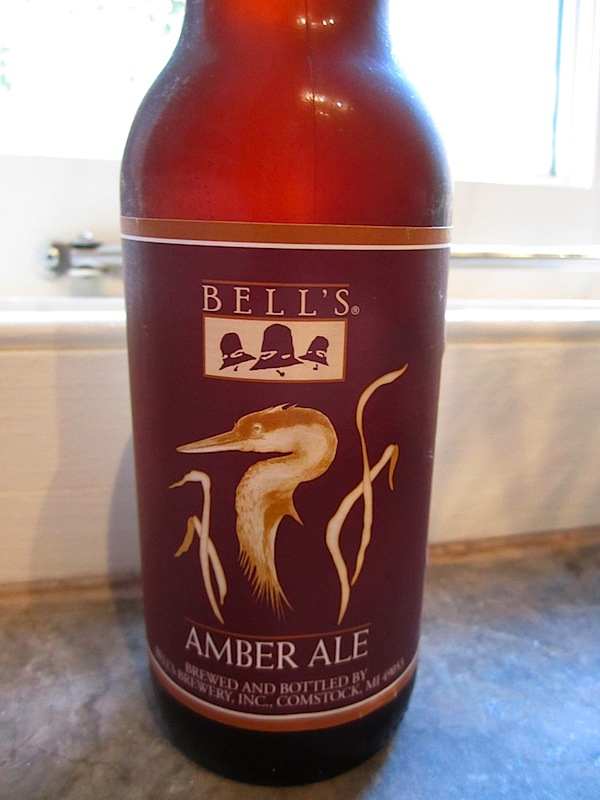 You guessed it, bedtime.