Hi there and happy holiday weekend!
I apologize that I've been MIA. I was out of commission yesterday morning and then I entertained parents last night. It's already been an amazing weekend and there's still another day to go!!! These long weekends are ten times more meaningful now that I'm working and have no vacation days!
And to top it off, I got to leave work at 3 on Friday. I was overjoyed to get some extra free time and went straight home so I could prepare to host my first Durham party.
On the menu:
cheese and fruit will always make an appearance at my house. I had manchego, as well as goat cheese with red pepper jelly, and a cheddar blue combo slice….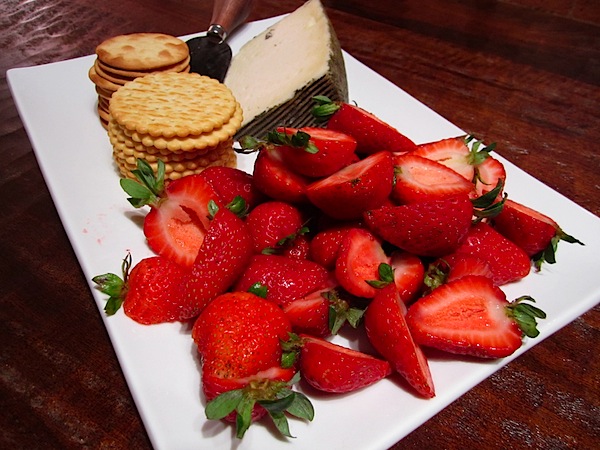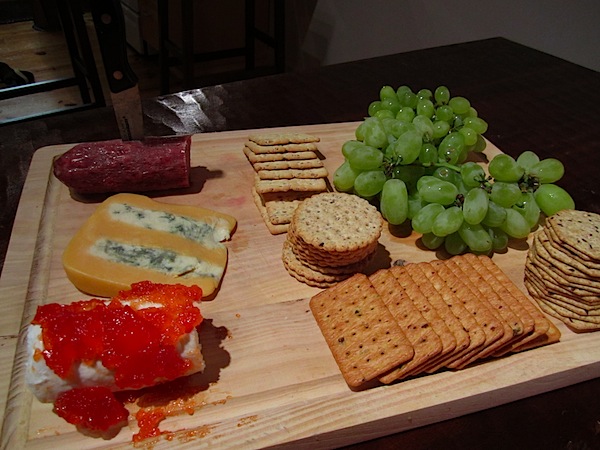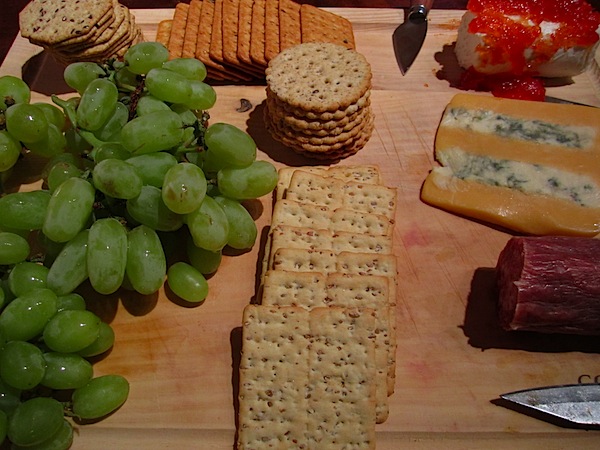 I made a raisin and chickpea salad to be enjoyed with pita chips as well.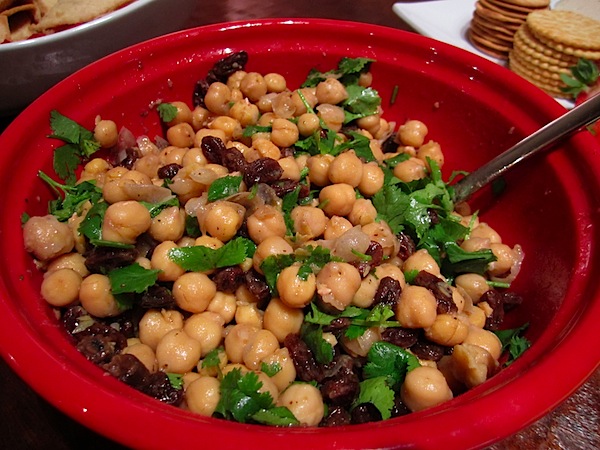 Unpictured were crostini with olive tapenade and blue cheese stuffed bacon wrapped dates (which were a hit with the males!). While we waited for guests to arrive, Matt and I began the festivities with this lovely red: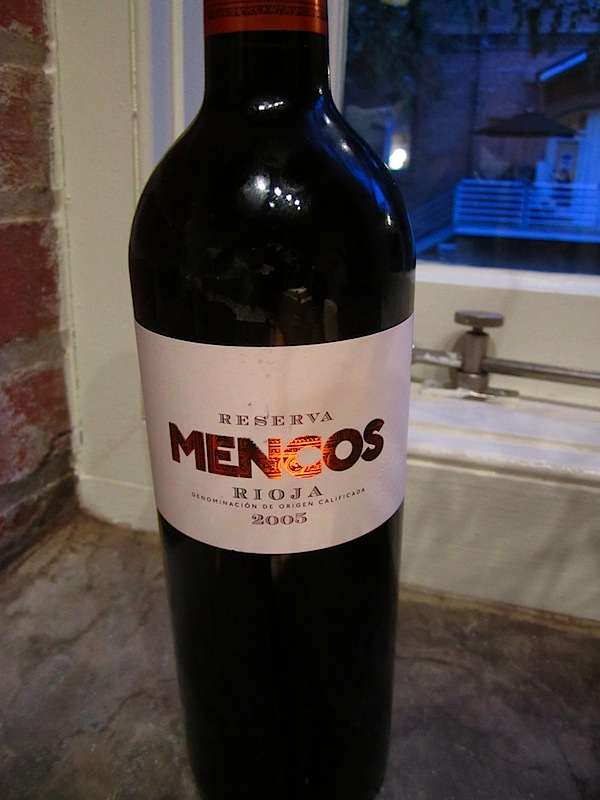 These little cups are dangerous as they are just so easy to refill…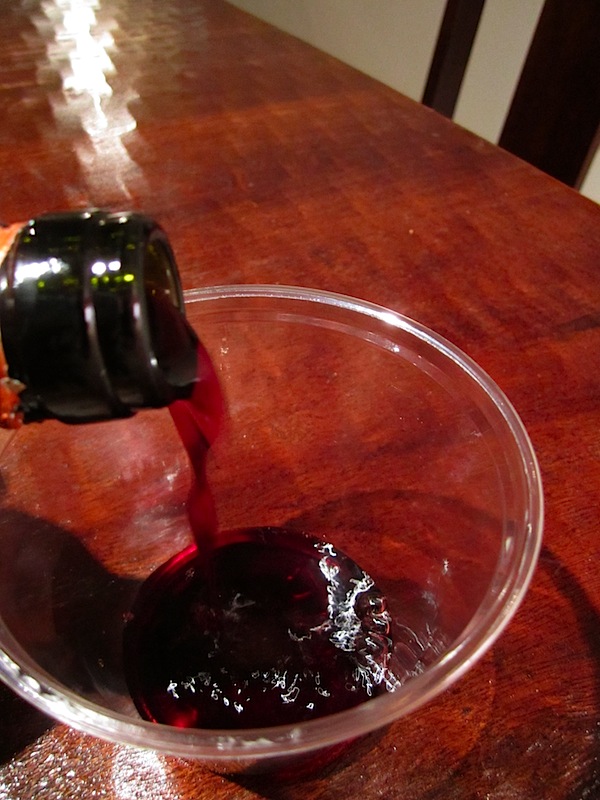 One of my new friends happens to be a chocolatier!!! She brought these divine little treats, which were filled with hazelnut and vanilla mascarpone creme.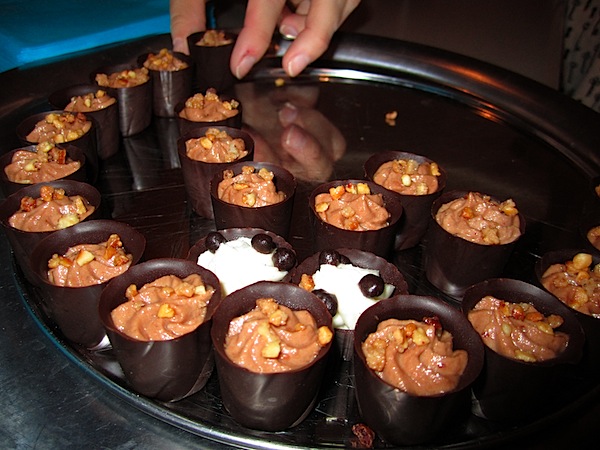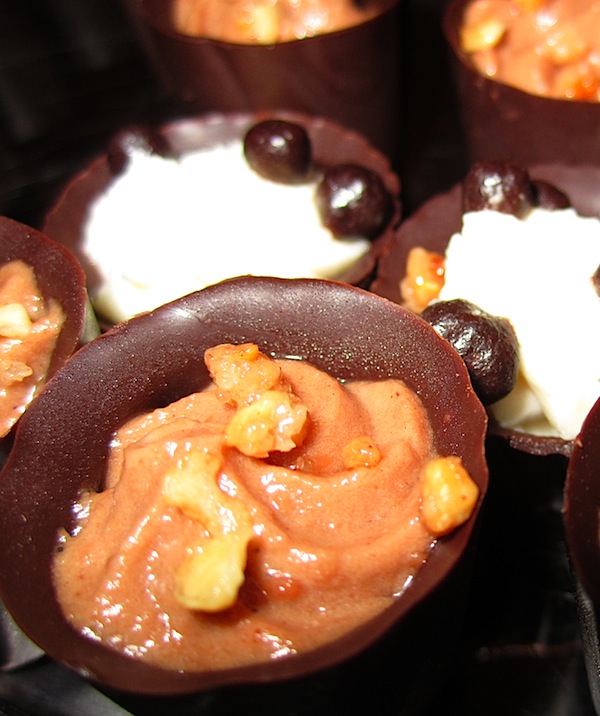 Cheers to Brendan, a loyal blog reader:)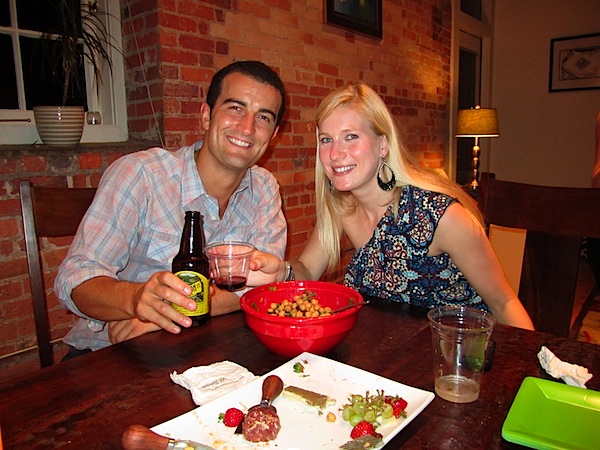 I do love hosting – it was amazing to have so many new friends all hanging out together. The night was filled with laughter and many great conversations and I think we are all excited for many more get-togethers. We even popped a bottle of bubbly to celebrate something at midnight (I think someone's team won in football?)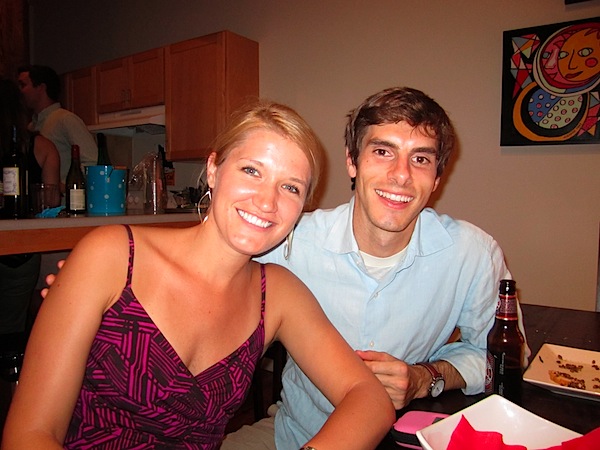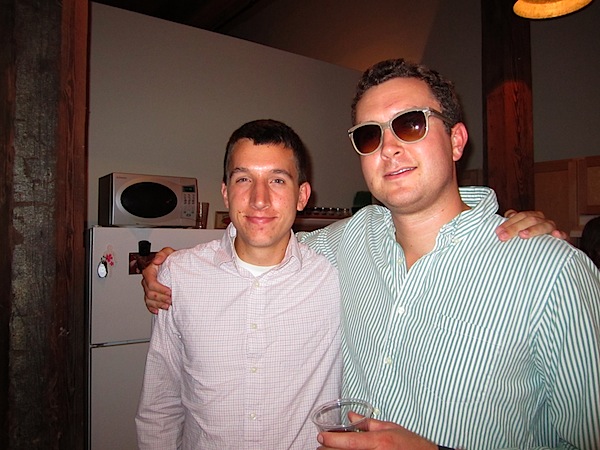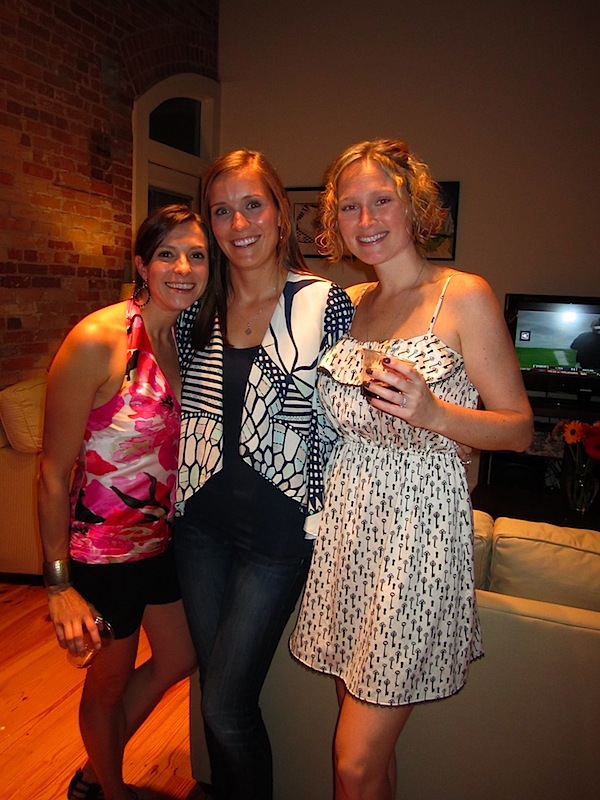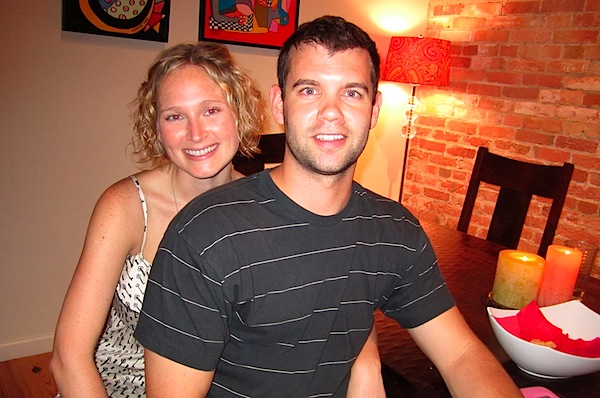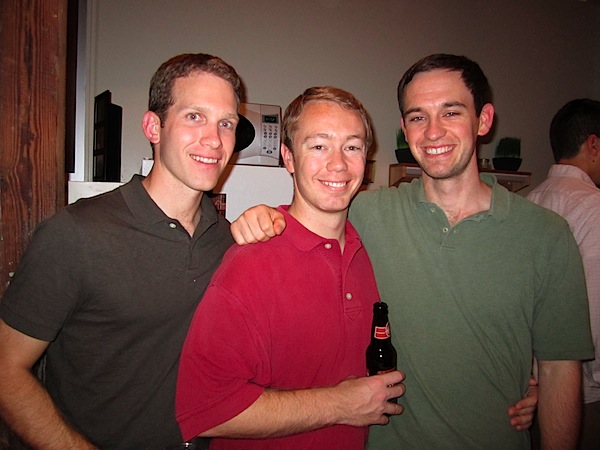 I just hope my neighbors don't hate me.
—
After I got 12 hours of sleep and a ate a few bowls of puffins, Matt's parents and sister arrived! My parents provided the beer and we all hung out, tailgate style, before the Duke – Richmond game. I know Duke football is somewhat of a laughing matter around here, but I'll take any excuse to tailgate.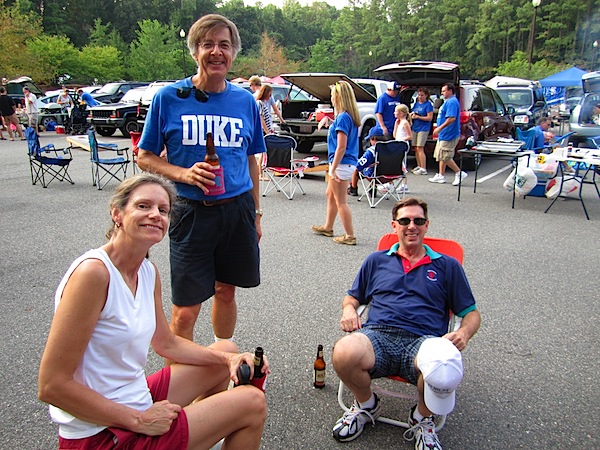 It was actually the employee appreciation game, so I was able to get everyone tickets for free!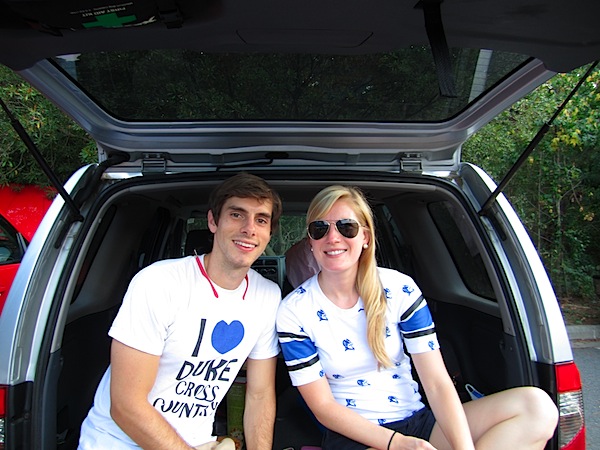 There was also free food, so after a little beer-drinking and more cheese-eating, we headed over to the big tailgate party. I don't like potato salad or coleslaw, so the options were a bit disappointing. But the company was good, and despite a loss, the game was close and exciting.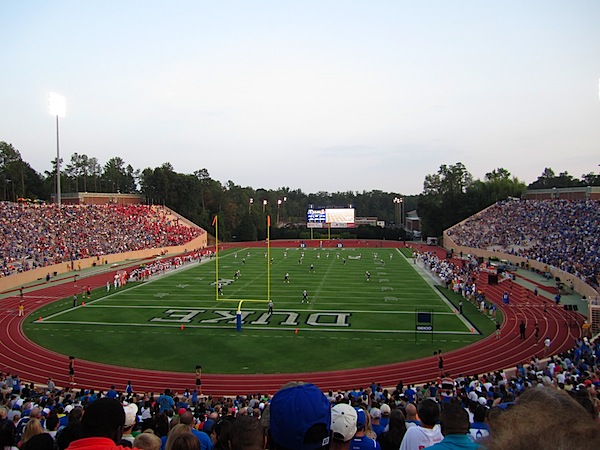 And to satisfy my grumbling stomach, we grabbed a nightcap of cake-batter with Reese's at the fabulous Local Yogurt after the game.
After that whirlwind-of-a-24 hours, I've been happily enjoying couch and pool time today, with a run thrown in the middle. I'm hoping to get my hands on a burger or some bbq this evening.
Enjoy.