Good afternoon, good evening, and goodnight.
I'm glad yall enjoyed the Grand Tour. Looking back, I put a lot of work into decorating the apartment and I'm happy to be able to just sit back and enjoy it.
I'm especially enjoying the couch these days. I think a combination of the long weekend and too much partying threw off my circadian rhythm because I'm back to the zombie woman and headaches that I experienced in my first weeks of work. I've woken up at 2:30 am with a terrible headache twice in the past three days:( Remember when my body didn't care/notice what my sleeping habits were? I'm so sensitive and I hate it.
The idea of a dinner date is what got me through today. It's been a little rough transitioning from spending time with Matt and enjoying a comfortable lifestyle to the more hectic and financially restrictive lifestyle in Durham, so sandwich shop weekday dinner dates have become my thing. Durham is the king of casual dinner cafes. This evening, we ventured to Nosh, an eclectic cafe with a simple menu.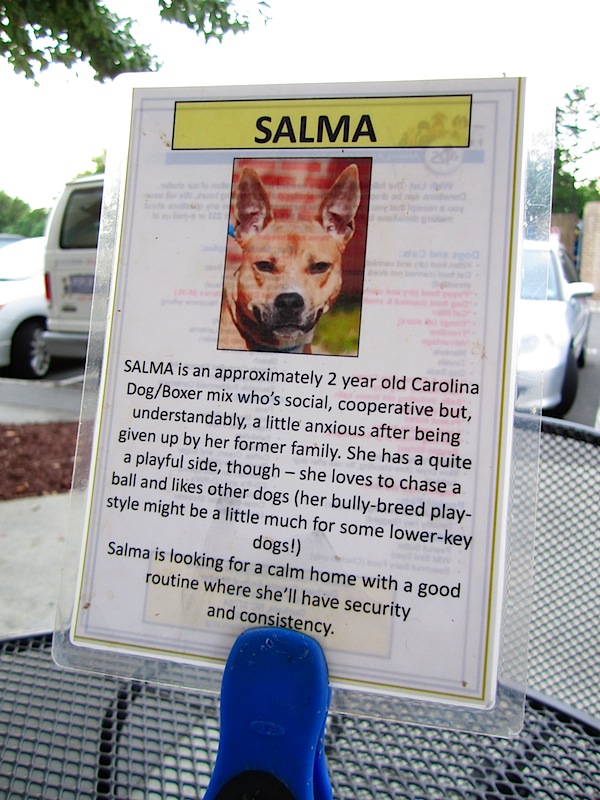 Instead of using numbers to identify tables, Nosh advertises homeless animals in need of loving owners. How cool is that?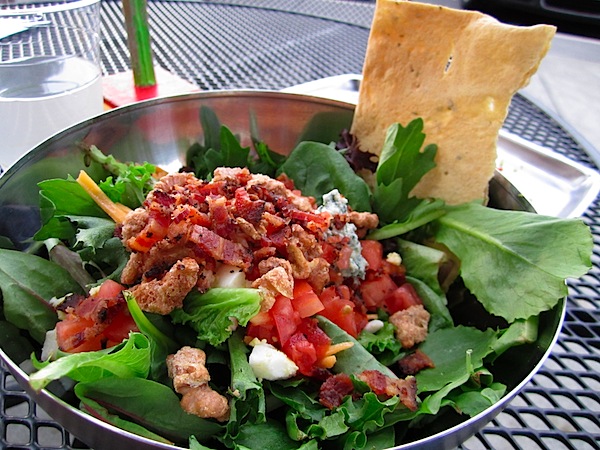 I ordered a salad piled with bacon, blue cheese, egg, tomato, cheddar, and candied walnuts.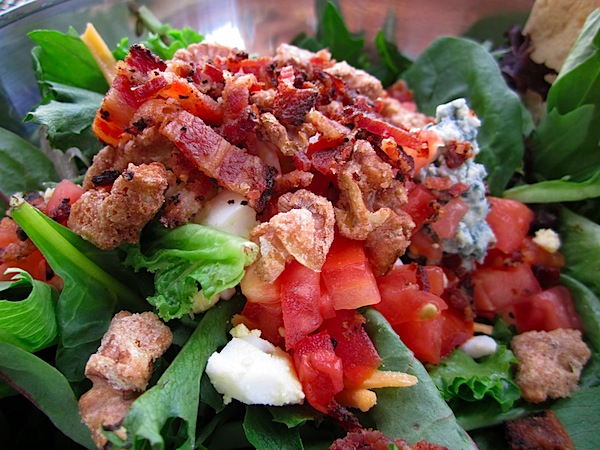 This salad was far from boring, but I wasn't sure how exciting it would when I ordered, so I got the curried almond couscous on the side and dumped it on top of the salad.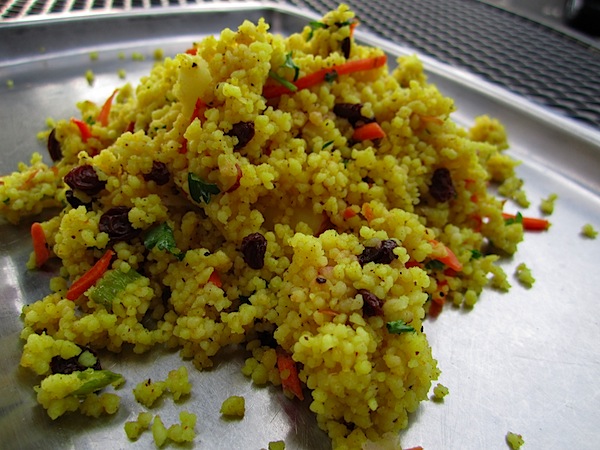 The flavor combination was divine and the famous Nosh cracker made for convenient scooping. I will be back!
I'm headed out for a quick gathering before bed and I'm trying a new spinning class in the morning!!!
Nite.