Yo.
So that gathering I snuck away to last night? It was a birthday celebration for Brendan! It was a surprise party, which was quite fun to be a part of. I felt nervous with anticipation.
And this beauty was part of the celebration.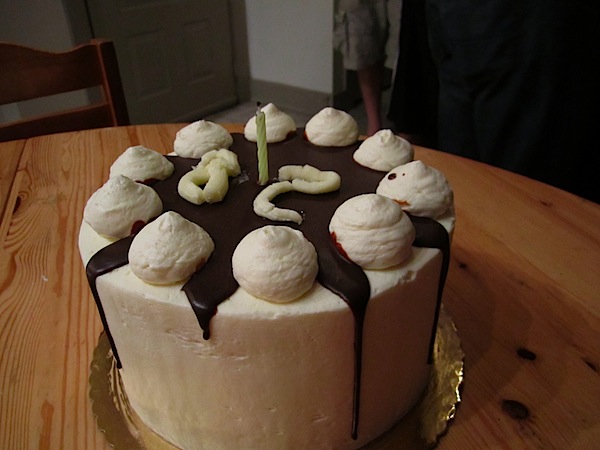 A Mad Hatter's black and white cake!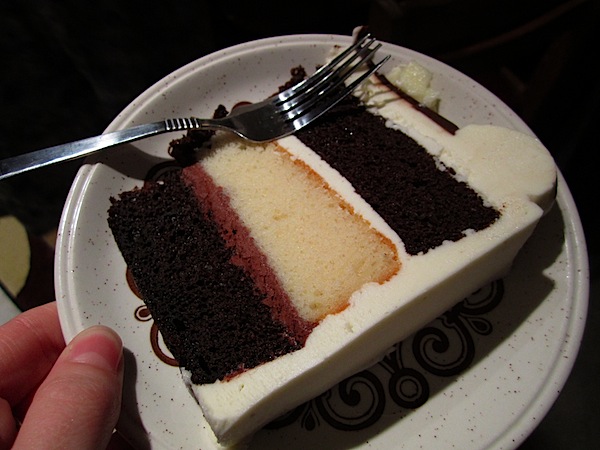 As much as I love the Mad Hatter, I have say, their icing is not my style. It's very buttery, but has no grit to it – it's lacking sugar! Regardless, I love eating cake, especially birthday cake. As much as I wanted to stay and enjoy the champagne, my headache really intensified in the party atmosphere and I had to leave almost as quickly as I had arrived:( I was happy to sleep though, and despite feeling really off all morning, I feel completely normal now.
I drove home from work, windows down, sunroof open. Another gorgeous day. I almost felt compelled to ride my bike, my since I already worked out this morning, I decided that would be too much effort for one day:)
Dinner was enjoyed all by my lonesome. I made a leftovers salad with corn, apricot stilton, raisins, and hummus.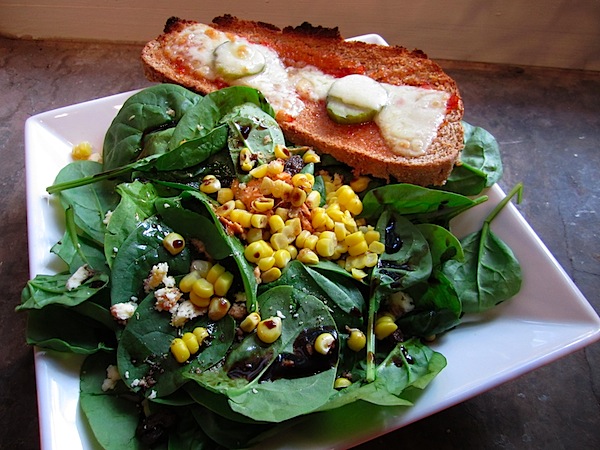 …with a side of Great Harvest toast with red pepper jelly, pickles, and white cheddar. Can't wait to eat more GH bread this weekend on a getaway to the hilly countryside….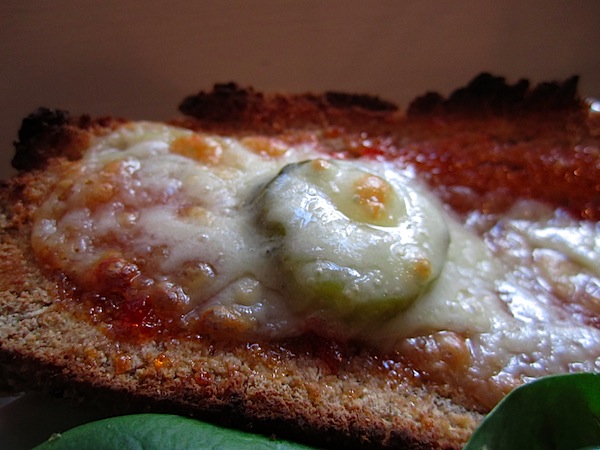 Really, the only reason I ate some salad was so I could feel like I had a legit dinner. The real deal was two bowls of pb puffins.
Thursday nights make me giddy. Short weeks are amazing. I'm going to bed.