Food makes my day. Today it was having fresh blueberries in my oatmeal, a Great Harvest Virginia roll with lunch, a perfect piece of strawberry shortcake from Whole Foods, and the large pizza that Matt brought home from some campus event.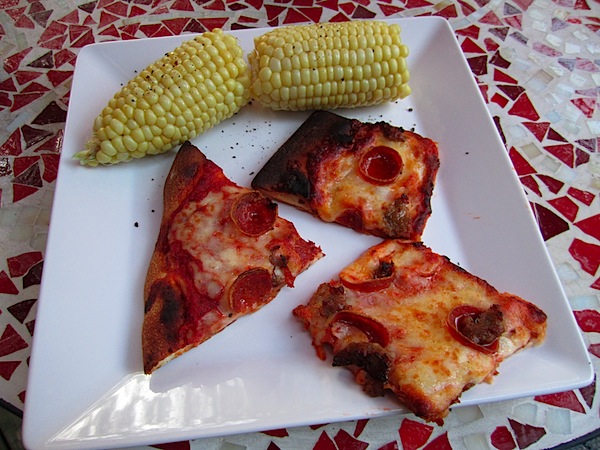 Seriously, I can't remember the last time I had greasy pepperoni pizza and it was to die for. I reheated it under the broiler and the crust was crisp on the outside and doughy in the middle. I gotta eat more pizza.
So I've been meaning to tell you guys about a new spinning studio I tried this week. It just opened a few blocks from my apartment and one of the guys in my office is an instructor. I tired a free class and loved it. The studio was bright and open, the music was loud, and the bikes were awesome (the same as Northeastern's). The best part, though, is that the classes are based on Sync spinning, so the pace and movements are synced to the beat of the songs – like dancing on the bike! Has anyone else tried it? I've been a bit down on spinning since moving and the class rejuvenated my love for the bike. The studio is pretty expensive though, so going more than a few times a month is out of the question. Until a Groupon appeared yesterday! I'm excited to try another class and I might just bring myself to try yoga too (I know, I'm like the only female who has never tried it).
What's new in the blog world?