Hello, Hello.
A rainy, cold Friday makes for a miserable day at work. A rainy, hot Saturday makes for a productive and cozy day at home!! Laundry, spinning, grocery shopping (who knew Harris Teeter was so expensive!?), cleaning – I'd say it was a success.
Last night was also quite successful. I went to Fuqua Friday, and because it was Octoberfest night, I enjoyed a free pint of Palm (an all-time favorite beer). I had intended to try the other European beers they had on tap, but I got to talking and then they ran out:( The food ran out as well, but I did manage to score a mini cornbread quiche and some israeli couscous in a pita – both were quite good.
Matt and I caught a few minutes of the Duke soccer game and then we went in search of a something to eat, since we didn't quite get a full dinner at Fuqua Friday. I've been itching to try Six Plates Wine Bar, so we headed there for a drink and a snack.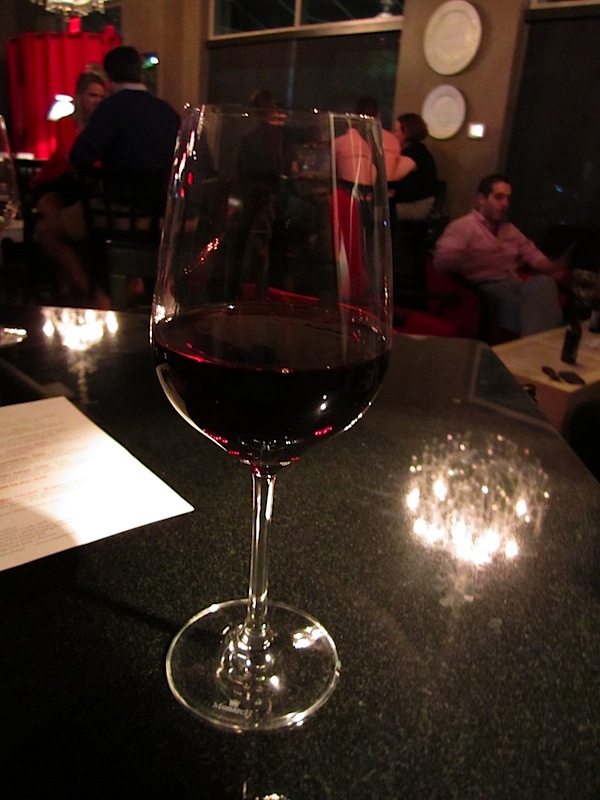 Despite being in a shopping center, I love the vibe of Six Plates. They've got an impressive wine selection, but I played it safe with an Argentinean Malbec.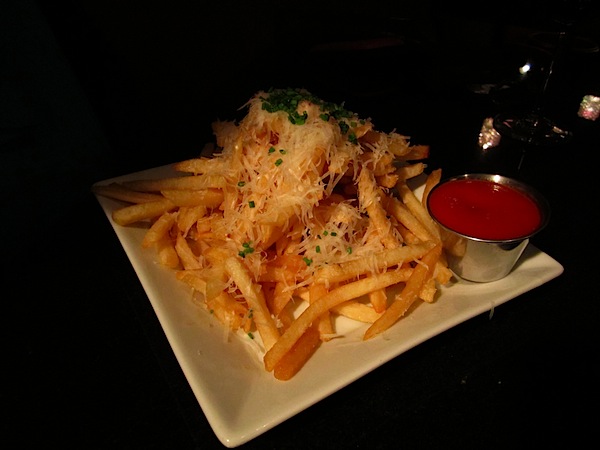 I've heard wonderful things about the truffle fries from multiple people, so we got them! I hate giving negative reviews, but these were pretty terrible. The truffle oil tasted good, but it was basically just drizzled over cold McDonald fries. Don't get me wrong, McDonalds fries do taste good, but I guess I just expected an amazing hand cut fry and not something so generic (or cold), especially given that these cost $6.95!!!!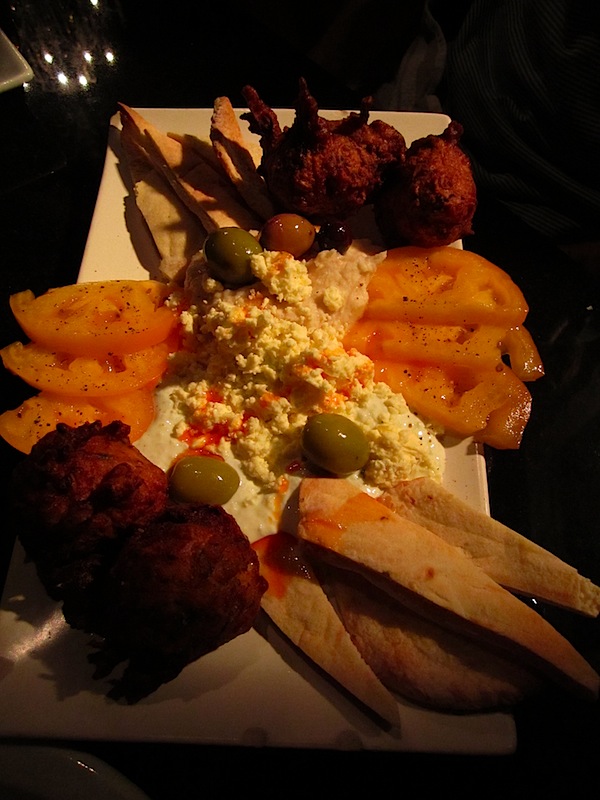 The other plate we ordered was fabulous. It was a Mediterranean tasting plates consisting of hummus, olives, feta, tzatziki, pitas, and zucchini fritters. The hummus was delicious, especially when spread over the fritters. Yum.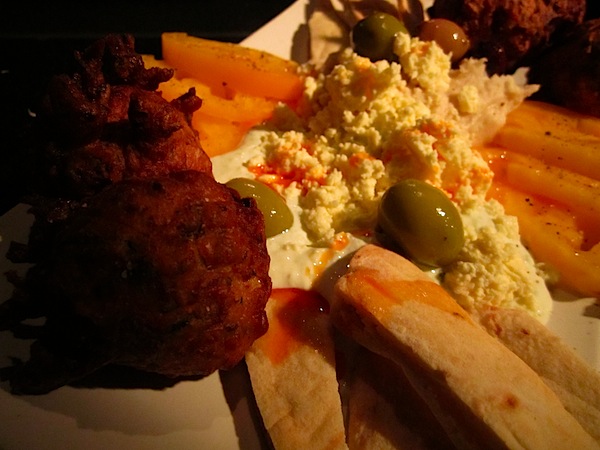 Sorry about the lighting!
Overall, I had a good experience at Six Plates and I love the idea that the plates change bi-weekly. And I love wine!
After dinner, I crashed. My internal clock is doing it's job because my eyes were fluttering by 10 last night and I was tossing and turning by 6:20 this morning!
Gotta go before the weekend slips away. Bye.