I had some really wonderful food this weekend (what's new?)I heart Durham restaurants. Saturday night was declared date night, so after enjoying a beer at home, Matt and I walked over to Pop's to use a Living Social gift certificate. For those of you who asked about my haircut, here it is. It looks exactly the same to me, and sadly, it's getting more and more brown each year:(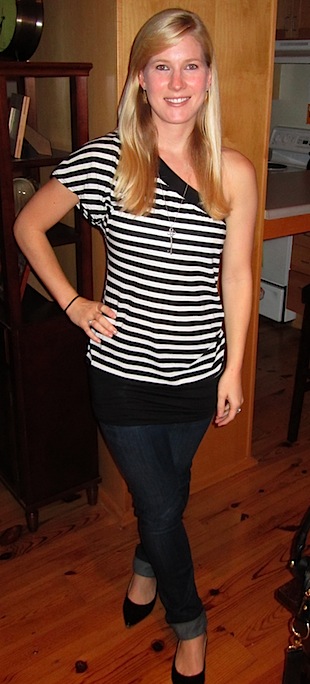 I had a fabulous red wine at dinner. The season for German rieslings is over and I'm craving warm reds. I'm usually not a fan of Italian reds, but the description of this wine caught my eye – "Natalino is a third generation grape grower who crafts some of the most honest wines in southern italy…he farms organically, ferments with natural yeasts and there is no fining or filtering…the real thing…" It was very unique indeed and just tasted like the earth!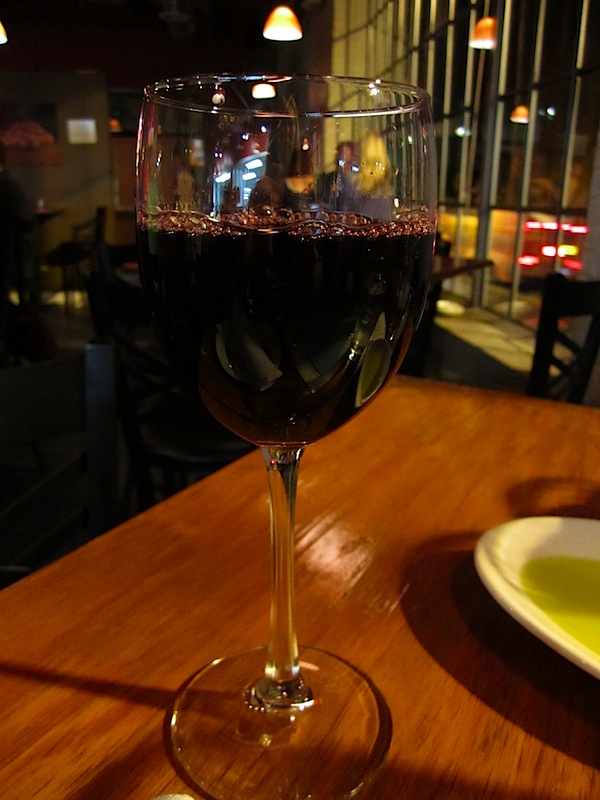 Bread and olive oil always tastes good to me.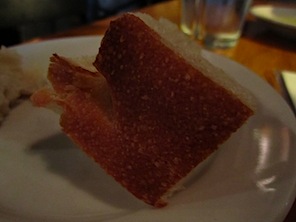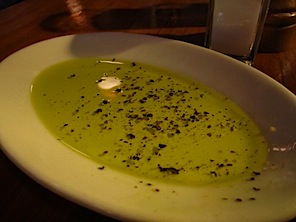 Matt and I shared the fried green tomato plate with arugula and mozzarella. I'm not sure how good the tomatoes were, because I mostly tasted [good] breading, but all together this plate was awesome. I want to get it again asap!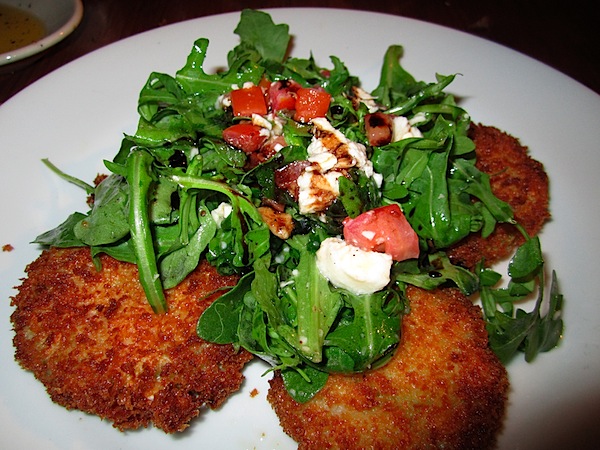 Dinner was risotto with NC shrimp, sweet corn, and bacon. It was delightful, but not quite as good as Matt's roasted vegetable lasagna.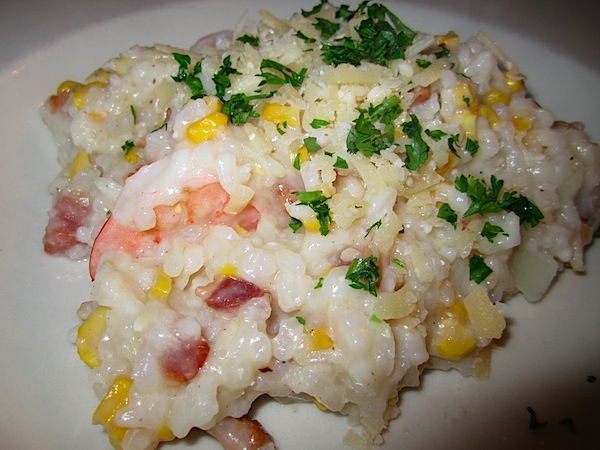 It was one of those nights when we actually had to order dessert to use the full gift certificate amount! We got the blueberry crisp with vanilla bean ice cream. I think you already know that this was delicious.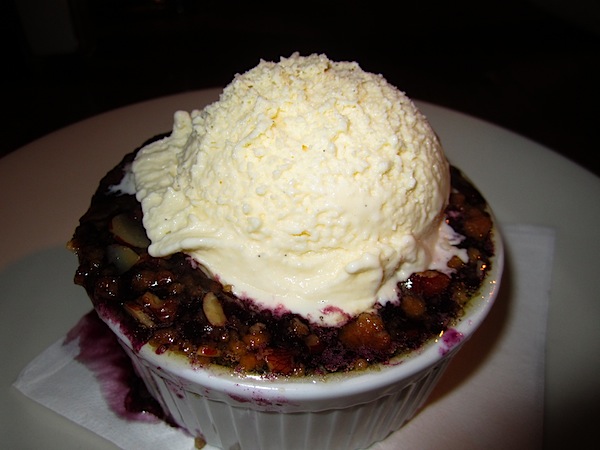 I love the food and atmosphere at Pop's and I'm excited that it's across the street. Dinner was followed by a movie. I'd declare it a perfect date night.
—
Today was a bit slow, but it ended with a tasty double date that I'll share with you tomorrow. For now, I have to prepare for bed so the cycle can begin for another work week. k bye.
What's the best thing you ate this weekend?