hola. I guess nobody wanted to share what kind of tacos you like on yesterday's post. That's ok. Maybe you all like all kinds of tacos. Anyway, the reason for all this taco talk is that I tried the new Nana Taco last night. For those of you who are not familiar with Durham, Nana's is a famous upscale restaurant that's been open for years (I've never been). In contrast to Nana's, Nana Taco is an inexpensive, casual taco shack. It's got big garage doors that open up the restaurant to the outdoors – reminds me of Austin! I loved the tiki bar vibe, and as my Mom commented, it made dinner feel like vacation!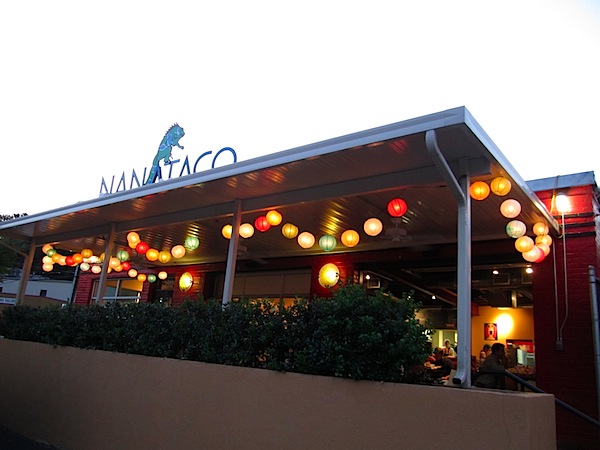 Some of the tacos were better than others, but they were all cheap!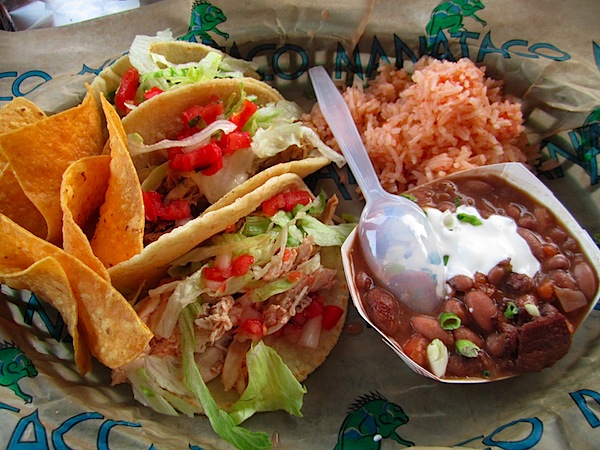 Matt and I split five tacos between the two of us (so we could try them all) and we each got rice and beans (black and pork pinto). We had chicken, spicy chorizo, pork putt and the special: two grilled fish tacos with pineapple salsa.
The verdict?
chicken: ehh
pork putt: good
chorizo: great
fish: fabulous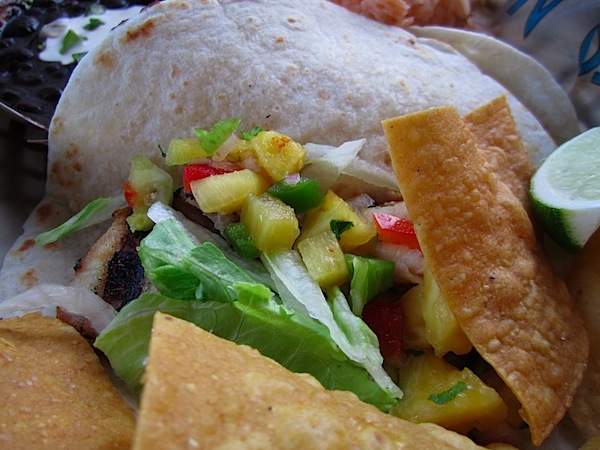 I actually think my preferences had to do with the toppings and the tortillas. The fish tacos came in flour tortillas and the rest in corn, and I liked the flour sooo much better. The fish also had the flavorful fruit on top and the others were just plain meat (I added salsa verde, but the flavor just didn't pop like the fish).
Anyway, I loved the vibe and I will be going back for fish tacos (and delish beans) as well as cheap beer or margaritas or both!
After dinner, I finally went to see the Help with my mom and dad. I'm so much more excited to go to a movie when I've read the book (I've never really been drawn towards cold, dark theaters). I thought the movie was slow at times (maybe because I knew what was coming?), but I loved it! I especially enjoyed the characters and the southern setting. For a movie with a serious message, I was also pleasantly surprised by how hard I was laughing at some parts.
T'was a lovely evening. Tonight was too, but I'll save more rambling for tomorrow. Goodnight.