Despite feeling like it was Tuesday (because I went to work yesterday), I had a really nice day. I rode the stationary bike this morning and took a brisk fall walk at lunch. Who doesn't love this weather? I actually decided it's officially fall because I wore socks to work for the first time since last spring. My feet were nice and cozy all day long.
October is also my birthday month, which is significant because of all the little reminders that make me feel special: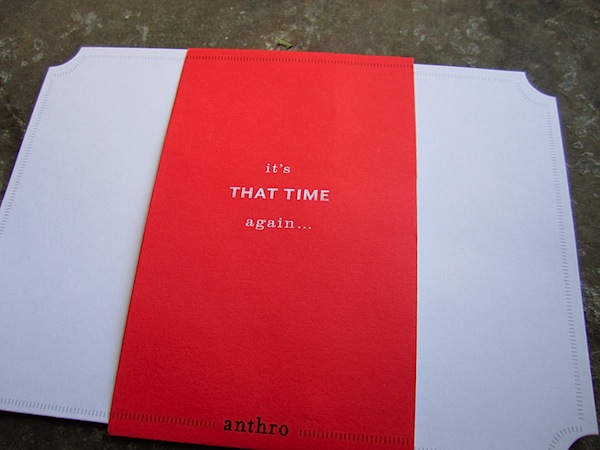 Anthro never forgets!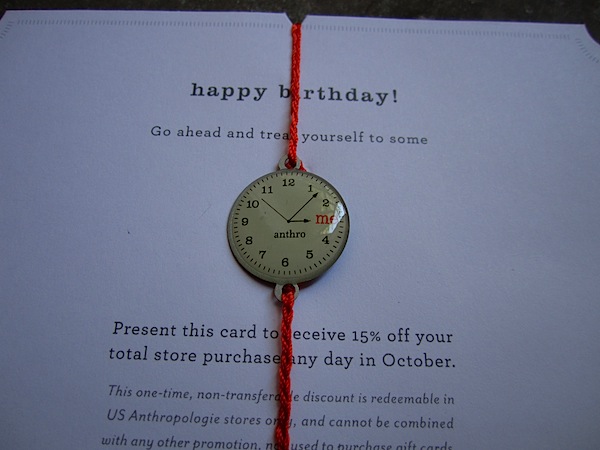 And they always send the cutest stuff. Now if I could only afford anything even after the 15% off:(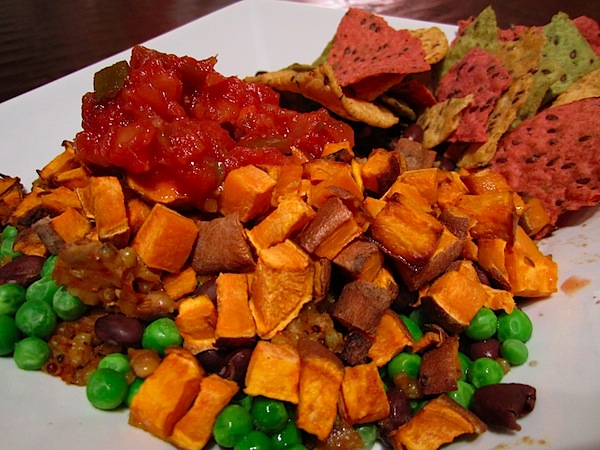 Dinner was a big bowl of goodness – my favorite. This bowl was made with a base of TJ's pilaf (which was awesome) with black beans, roasted sweet potatoes, peas, and pineapple salsa. I'm really trying hard to want to cook again, but I'm still coming home from work ravenous and impatient. I'm also cooking for one most nights, so I don't have the pressure to impress anyone. I'm hoping to tackle a baking project on Thursday though. What's going on in your kitchen?
Yawn. Goodnight.