I tried yoga again. It was MUCH more difficult this time (it wasn't a beginner's class), but I liked it a lot! The instructor was a six foot tall stick and I have no idea how she held some of the poses for so long.
I'm glad my early morning was peaceful because work was a bit hectic. I hate how my job ebbs and flows with crazy days and boring days. I'd like some steady, long-term projects that amount to something big!
I finally got the chance to sit down to dinner with Matt, so I put a bit of effort into the meal and made stewed apples with brown sugar and cinnamon. I let them burn a bit, but they sure tasted good.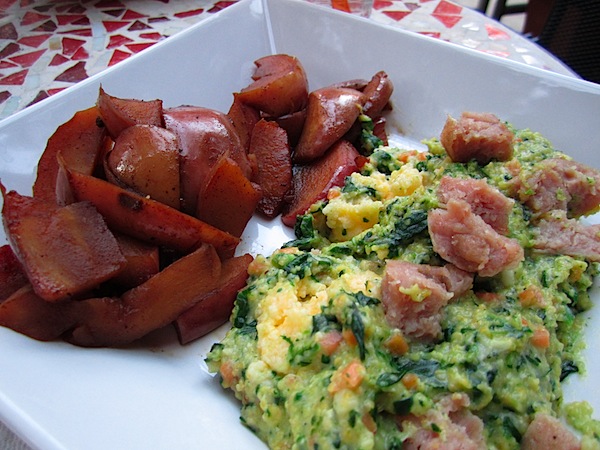 I also threw together some TJ's polenta with spinach, carrots, and an apple chicken sausage.
I figured the mosquitos must be gone with the temperature drop, so we were able to enjoy the patio after a summer of avoiding it. It's just so peaceful outside these days – the light has definitely changed.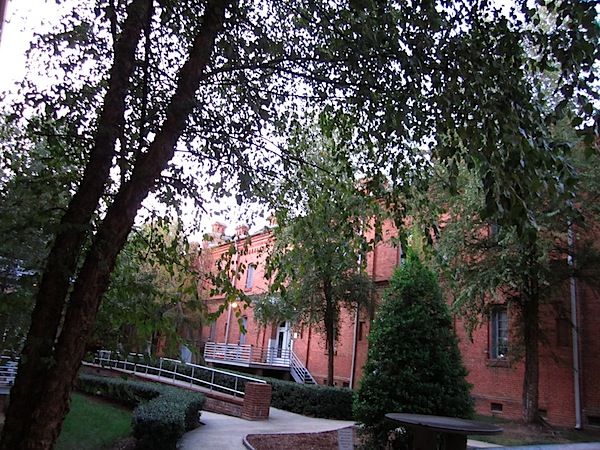 I relaxed out there for a while, enjoying the birds (or bats?) and I think I just might take a walk. What's your favorite thing about the temperature change (and I don't mean favorite food item!)?