My office takes turns baking a birthday treat for all the employees and today it was my turn. I received this fancy schmancy cupcake mix from Matt's mom & sister and have been waiting to use it. We all know I haven't been in the kitchen much, so I'm glad I had an excuse to try this mix,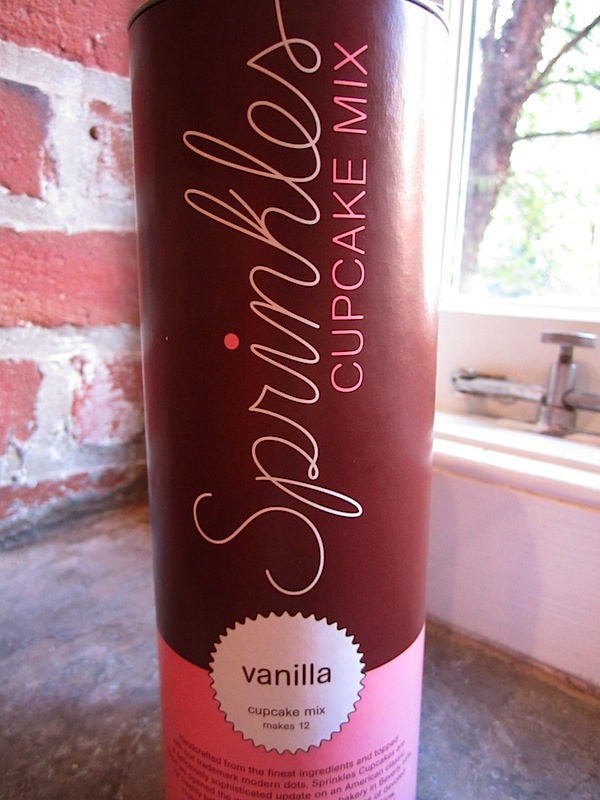 I hadn't ever had Sprinkles cupcakes until Scottsdale and they are amazing!! I whipped up the batter using egg whites, milk, and butter – it was really thick! I had a bit of difficulty getting it into the cup cake papers, so they ended up really big on top.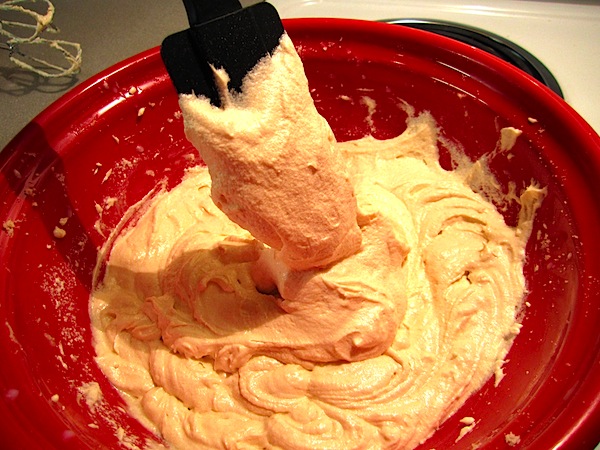 But big is good when it comes to cupcakes.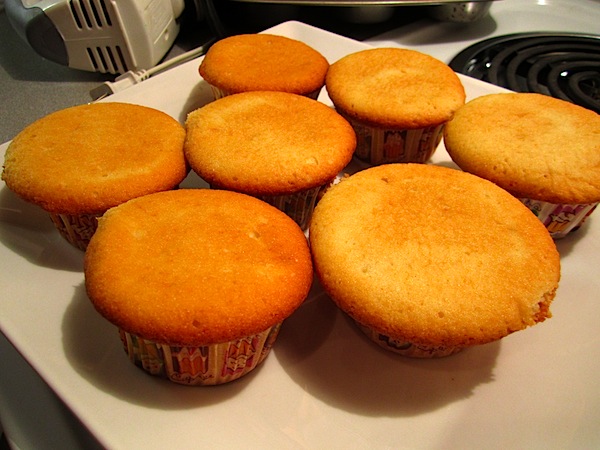 I whipped up some strawberry buttercream to go on top.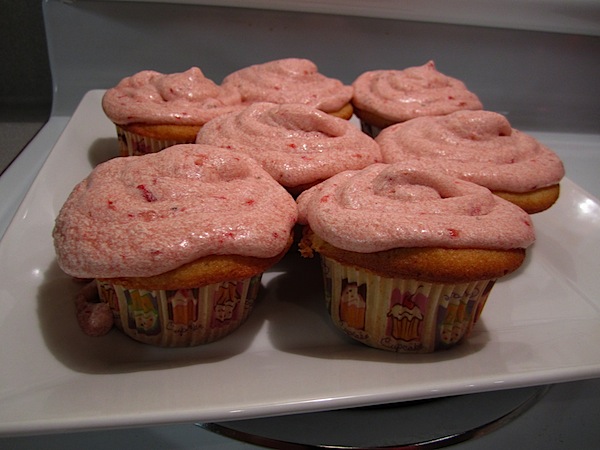 I debated using fresh strawberries or frozen and went with fresh because I thought the flavor would be better. But the frozen ones produce so much more juice that the flavor wasn't as strawberry-heavy with the fresh ones. So, I just kept adding strawberries and then the icing got too thin:( I added more sugar, but then ran out, so I couldn't thicken it up nearly as much as I would have liked. It still tastes pretty good, but you never know how others will react. The signature dot from the Sprinkles mix makes the cupcakes so cute!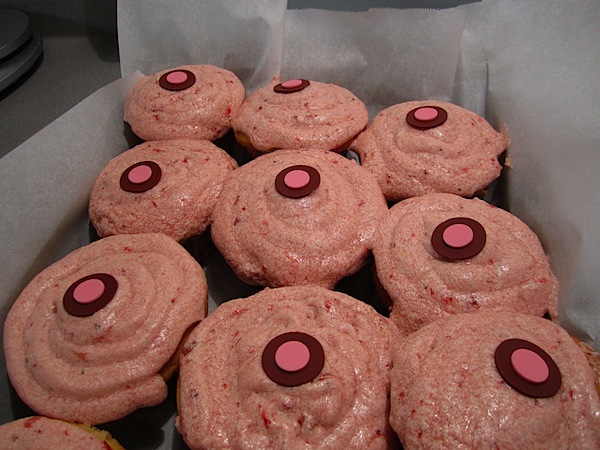 You know what these got me excited for? Wedding cake!!! And guess where I'm headed right now? A wedding! On my way to Charleston, SC for the wedding of one of Matt's best friends. I took my first half day at work and I couldn't be more excited for a weekend escape. Happy Weekend!