Whew. The weekend definitely caught up to me today, and as I told Matt this morning, I felt like a fat zombie. That's a pretty typical feeling for me on a Monday though. Other than that, I really don't have much to report – I lunched, I worked, I yawned. And came home to the couch. My life is starting to feel like one big circle.
Dinner was goat and tomato ravioli with butter and kale chips with ketchup. Nice and green!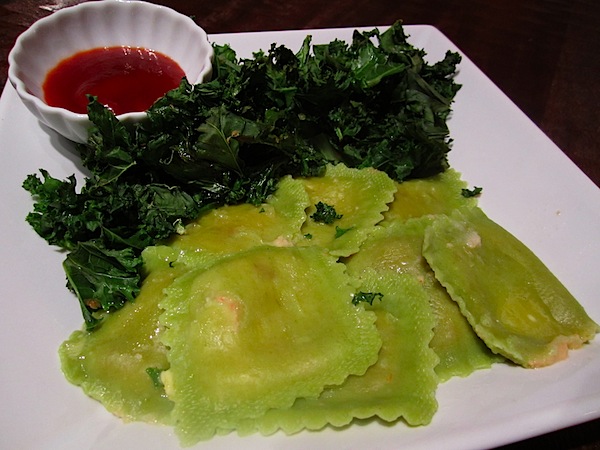 After dinner is bachelor, blog, and bed. Blah, sorry for whining – isn't that what Monday's are for:)
I now give you permission to leave one whining comment on this post. Goodbye.