Matt and I had a little something to celebrate yesterday – six years together! But due to scheduling, we didn't even see each other yesterday. We actually plan to celebrate this weekend, but decided a little weekday wine was in order. Enter the Funf.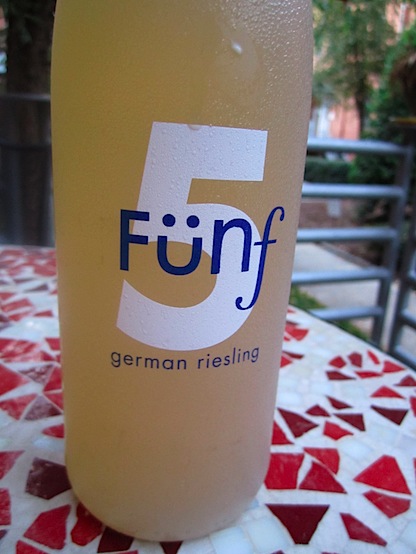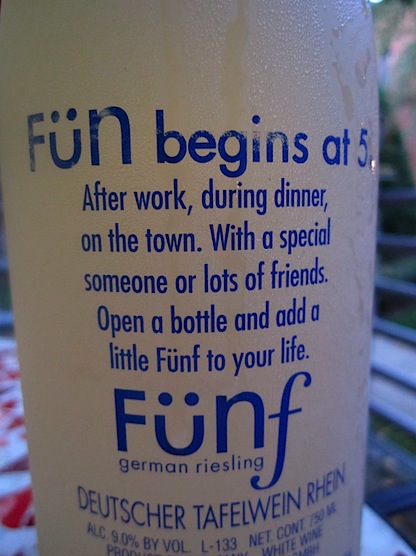 I've had this bottle of wine for 3+ years. Oops. When I was at Davidson, Matt and I liked to walk across the street to the wine bar and order this riesling. This is when my love for German riesling was born. Once I graduated, we bought a bottle to take with us to remember our little wine bar. It was a big deal back then because this was a $20 bottle. Even now, we only buy bottles in the $7 to $10 range at Trader Joes! Anyway, I think we let it age waayyy past it's prime. It tasted more like apple juice up front, but was still really good on the finish.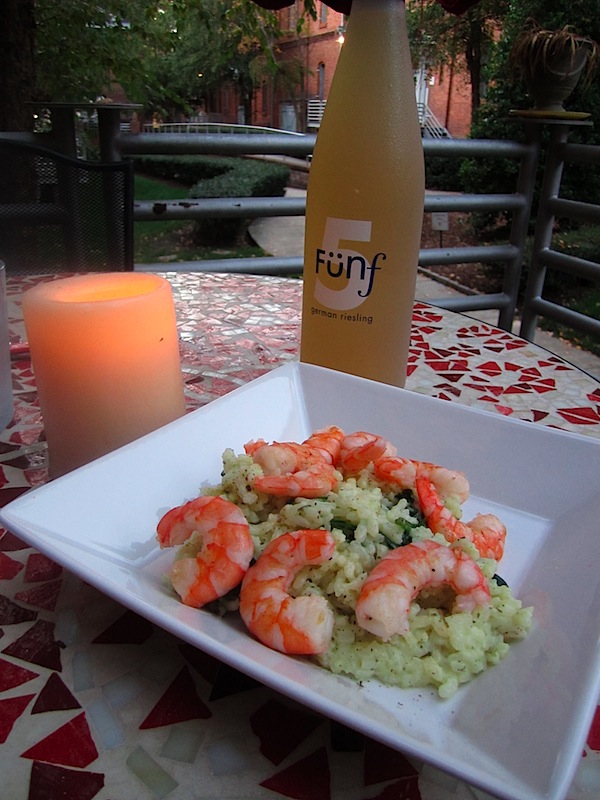 Dinner was [boxed] parmesan risotto with spinach and shrimp. I splurged and spent $5 on wild Georgia shrimp:)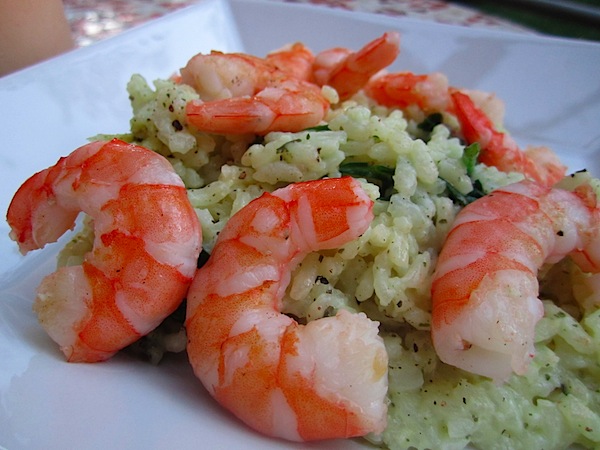 I'm suddenly feeling really sick with a massive headache and toothache and weird sinus pain. It literally came out of nowhere just ten minutes ago, so I've got to go find the heating pad to get some relief. Happy almost Friday and happy anniversary to my love.