This weekend was just fabulous. I couldn't have asked for better weather and I did a lot of relaxing. I wasn't able to go out Friday night because of a stomach ache, but I got a great night's sleep and was feeling energized on Saturday morning. I went to the mall to run some errands and eyed some things I might like if I'm lucky enough to get any birthday cash:) I made some last minute plans to hang out with my friend Meredith and discovered she had never tasted a pumpkin beer! What? I was in shock, so I drove directly to Sam's Quick shop and prepared for a tasting.
I picked Cottonwood and Dogfish Head because I know they are good ones, but I'd actually never tried Big Boss's Harvest Time. All three were delightful. Too bad they don't make Pumking in smaller bottles or I would have added that to the line up. I believe the intervention was successful.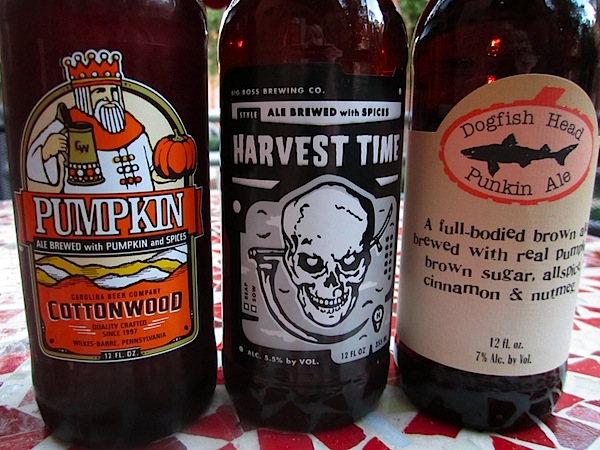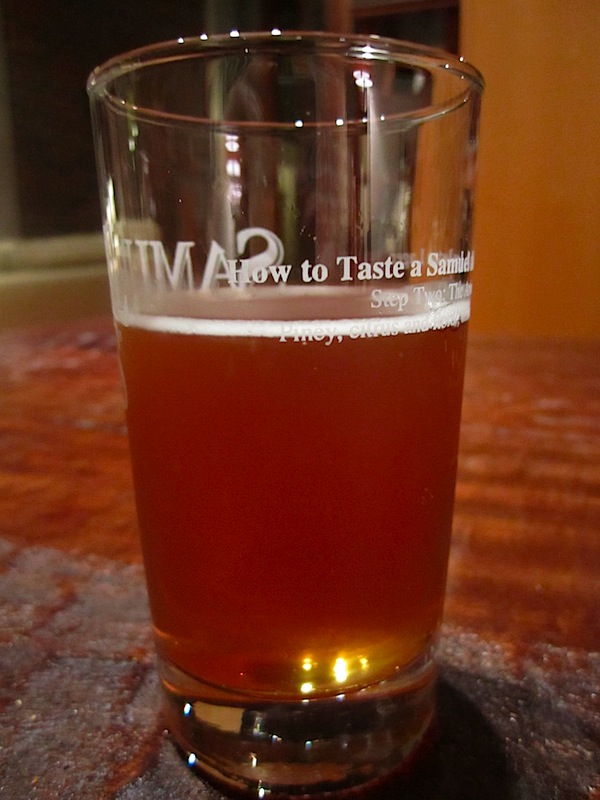 I said goodbye to Meredith and joined Matt for our anniversary celebration at Guglhuph. Ever since we ran into the chef back in July, this place has been on our list. We set aside $5's and $10's here and there and finally sat down to dinner in the adorable space last night.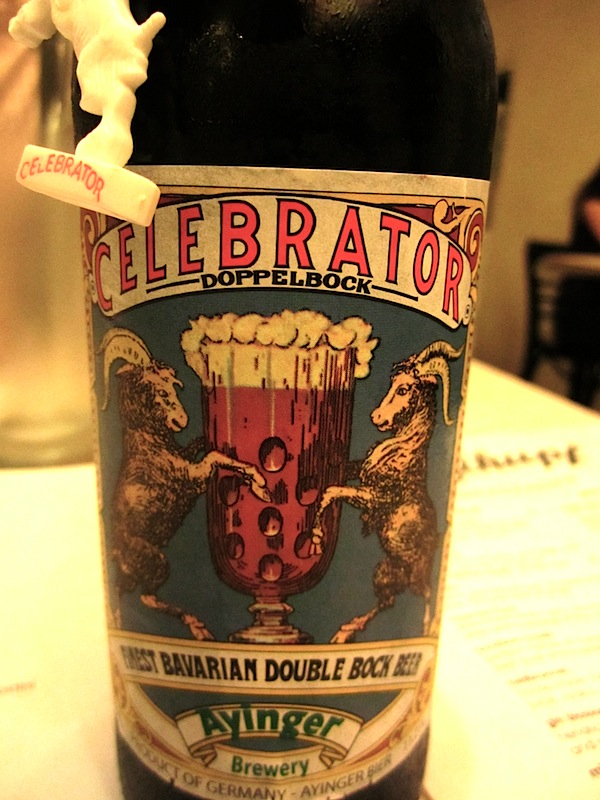 The restaurant is German, so naturally I ordered a German beer – The Ayinger Celebrator which was divine. It was thick, sweet, and perfect for a chilly night.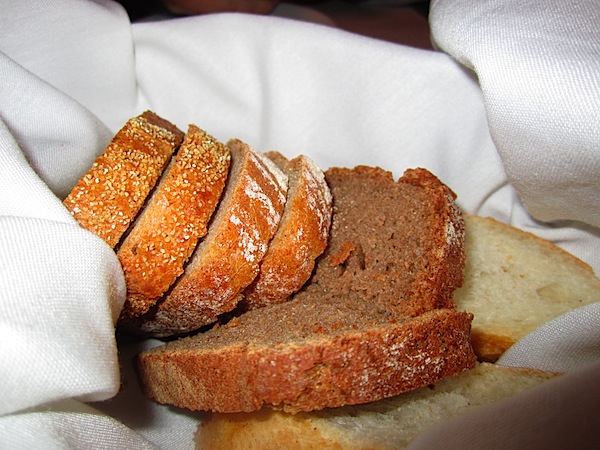 We sampled a mushroom soup with plenty of bread. The soup was on special and we ordered it last minute, so I cannot remember any details, but it was very good.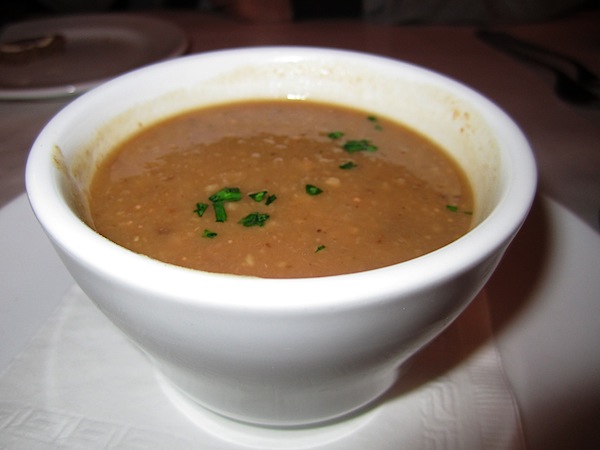 Matt and I split two entrees. The first was German dish that I would describe as the cross between a ravioli and a dumpling. These were stuffed with butternut squash, mushrooms, spinach, and smoked gouda and served in a herb cream sauce with spicy walnuts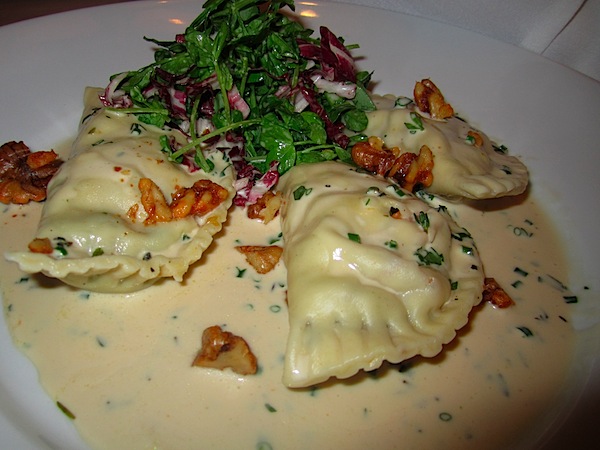 This was AMAZING. Seriously, the waiter came to take our plates and I had sopped up every last bit of the sauce with my bread because it was that good. I just wish there had been more than three!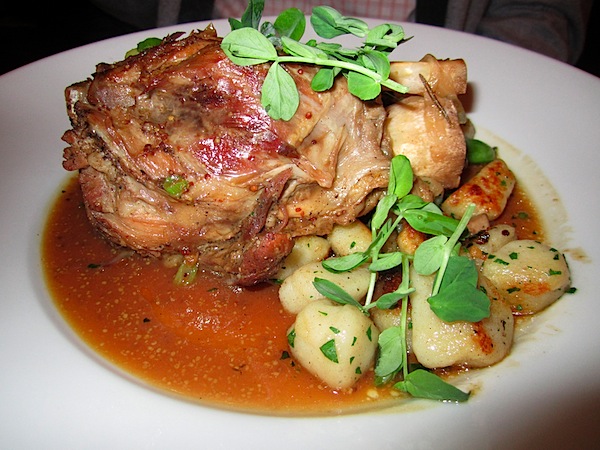 The other entree we split was a slow braised all natural pork shank with potato dumplings, green beans, and a whole grain mustard sauce. Again, amazing. The portion was huge! I spent about 20 minutes eating this and there was still a ton of meat left. The potato dumplings balanced the meat perfectly.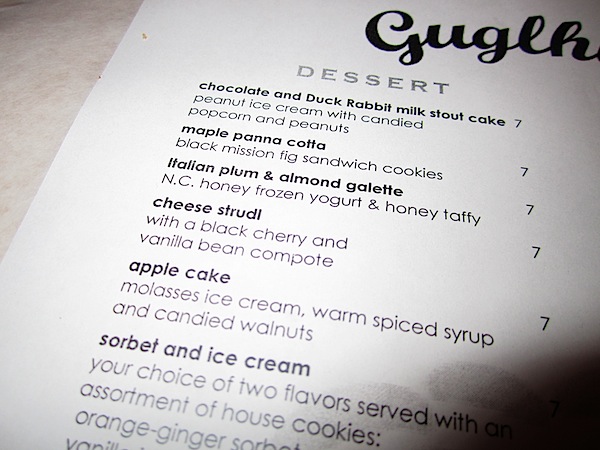 We had trouble with the dessert menu and, despite not being huge chocolate cake people, we ordered the Duck Rabbit milk stout cake. BUT, the waiter came back and said that he thought we would prefer the special pumpkin sampling platter. How did he know?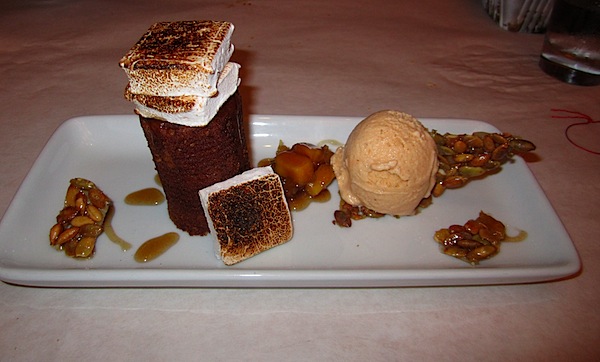 Spiced pumpkin cake with homemade marshmallows and pumpkin compote, house made pumpkin ice cream, and pumpkin brittle.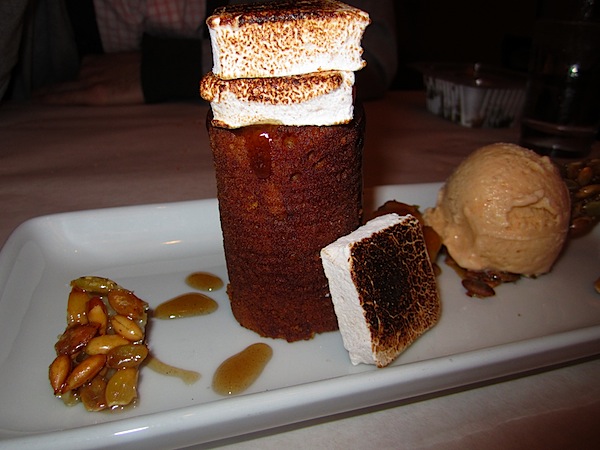 Everything was delish, but I loved the pumpkin brittle and was surprisingly very impressed with the marshmallow.
I cannot even express how wonderful this dinning experience was. And the service was excellent. I'd say it has my vote for best Durham restaurant experience thus far.
—
Today, I went for a jog, drove to UNC to watch Matt's sister's soccer game, and I just finished Pride & Prejudice (the movie). It was a fantastic day.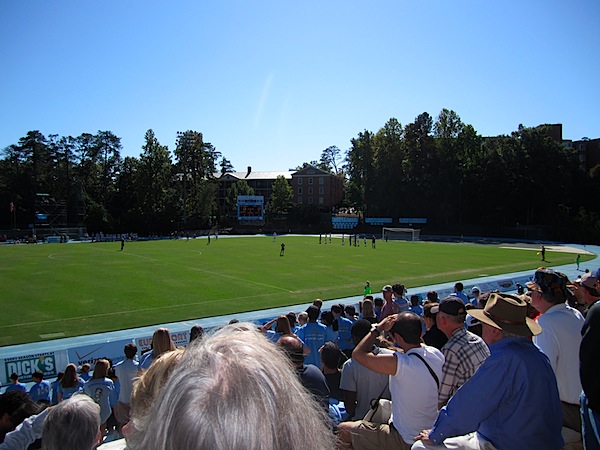 What's the best dining experience you've had in your current city or town?