I hate that the years are flying by so quickly, but I'm always thankful when a new year comes around. I can't tell you where I'm going to celebrate this evening because I actually don't know! I have a date with my mom and dad to a mystery location. Here's hoping the night ends with icing.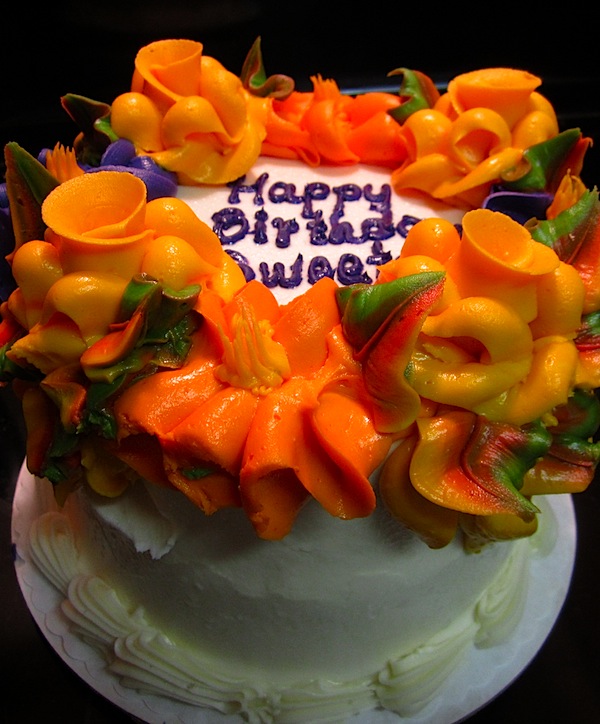 Although, I'm not sure any cake could top last year's in terms of the amount of buttercream per square inch.
Does anyone have any advice for my 27th year?