So I'm a bit late with a restaurant review from this weekend. I got home late from outlet shopping and a mexican feast with my parents and I didn't want to rush the post last night. Because the food I had this weekend deserves attention. I tell ya, Durham restaurants continue to impress.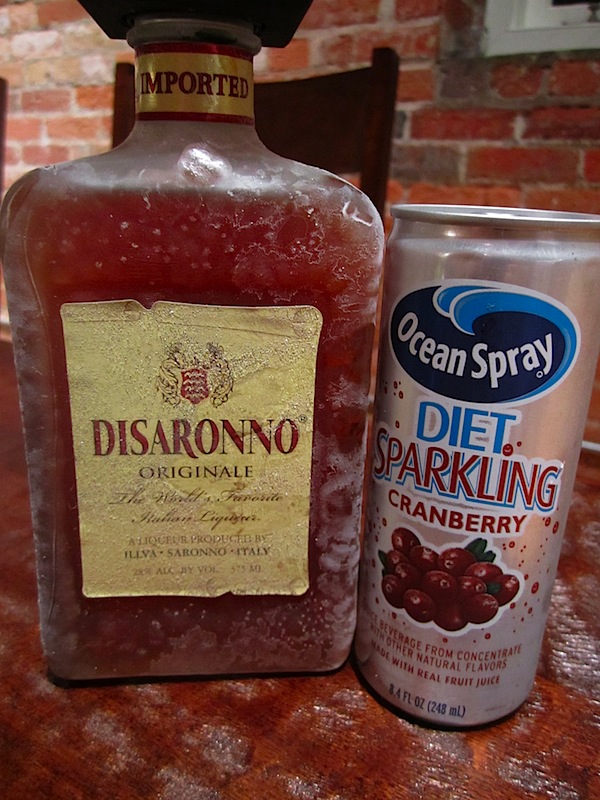 Since it was a birthday celebration and all, I made cocktails to kick off the evening. Amaretto liquor with sparking cranberry and lemon. Delightful.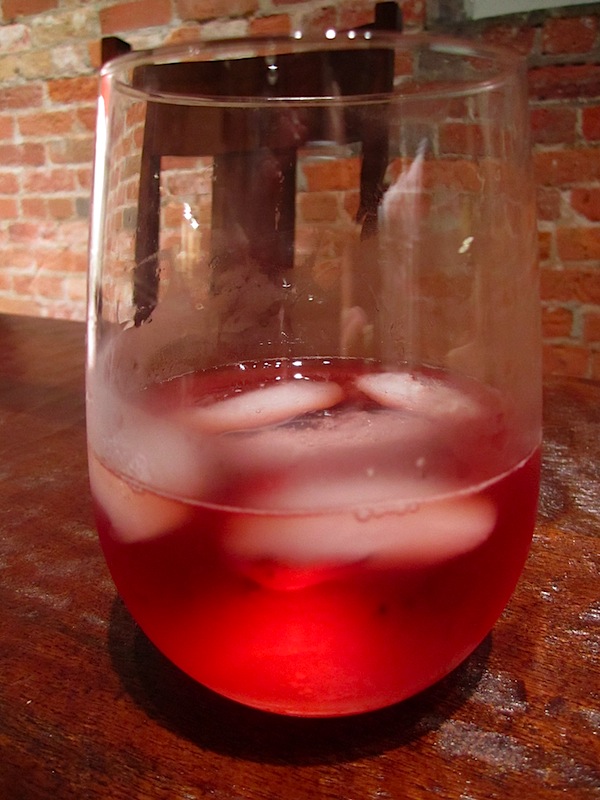 Then, we walked to Revolution, a restaurant I've been dying to try since the moment I found out we were moving to Durham.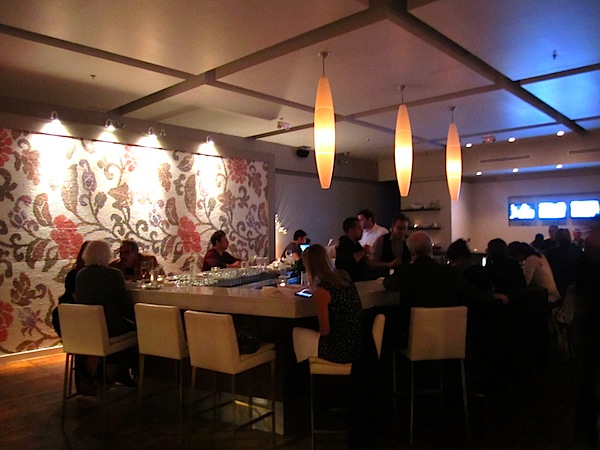 I just love the modern simplicity of the space and the innovative menu was calling my name.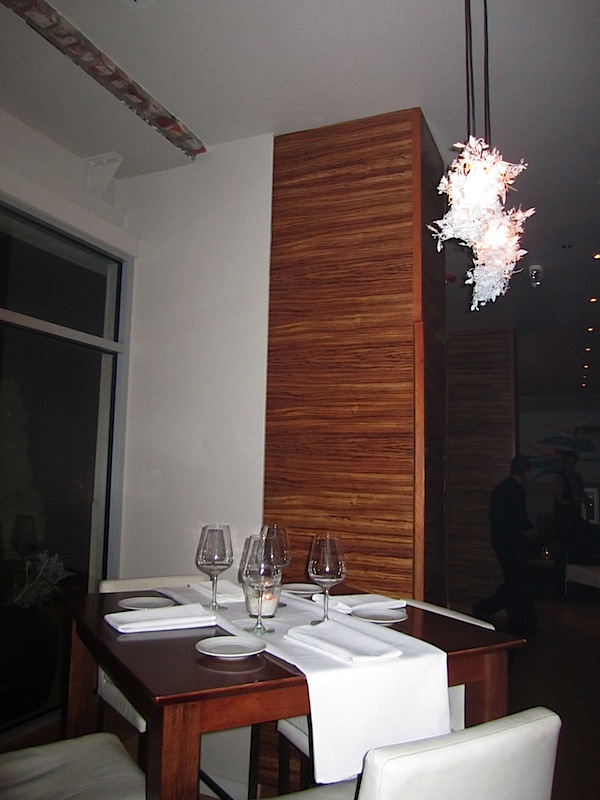 I heart bourbon, so I ordered the gray & the blue – Knob Creek, lemon, and maple syrup. Twas strong, so I sipped it slowly throughout the evening.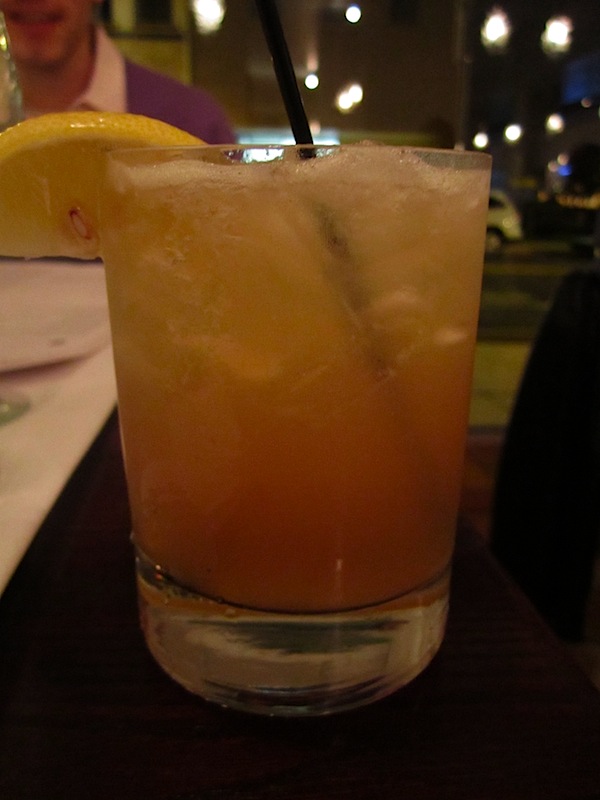 One of my co-workers raved about the Ahi "Poke" tuna, so we had to get it.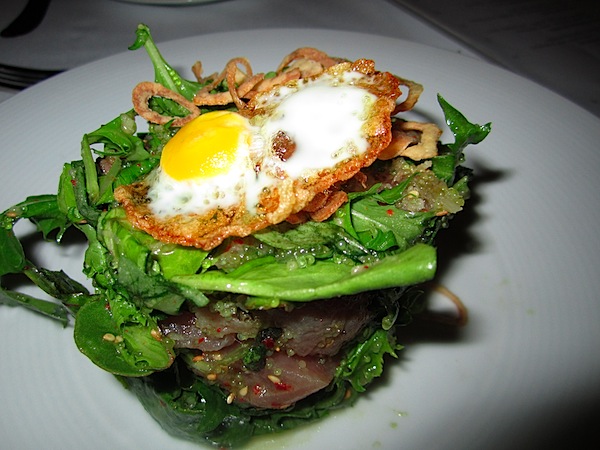 We literally poked this pile with a fork and it unfolded into an awesome spicy salad, full of succulent chunks of tuna and wasabi caviar.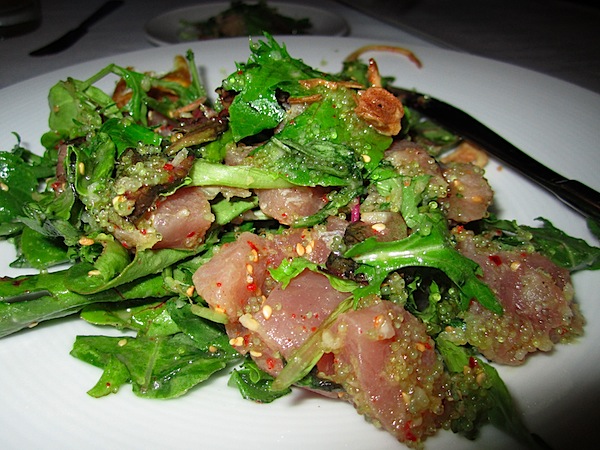 Matt and I split both of our entrees (we get food envy easily).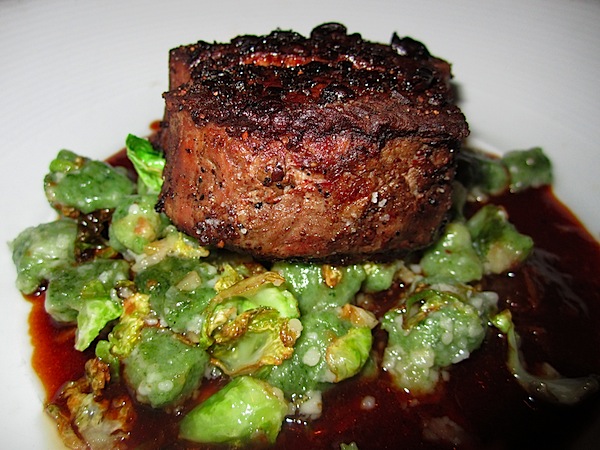 This, my friends, is an absolutely heavenly coffee encrusted filet served over spinach gnocchi and brussels with a port wine reduction. Everything about this dish was fabulous – the crunch of the coffee, the perfectly cooked beef, the soft gnocchi which actually burst with flavor, and the sweet, sticky sauce. LOVE.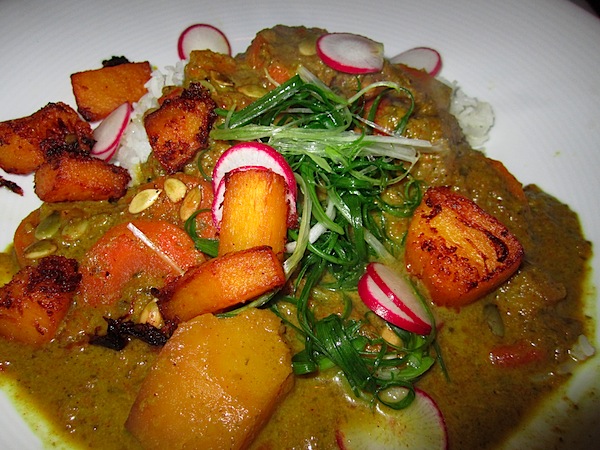 Our other entree – the pumpkin and potato curry – was fantastic as well, but I think I was a bit distracted by the filet. The vegetables in this were so soft and just a teeny bit crunch on the outside. The sauce was pretty traditional, but had a pop of pumpkin flavor. Perfect fall dish.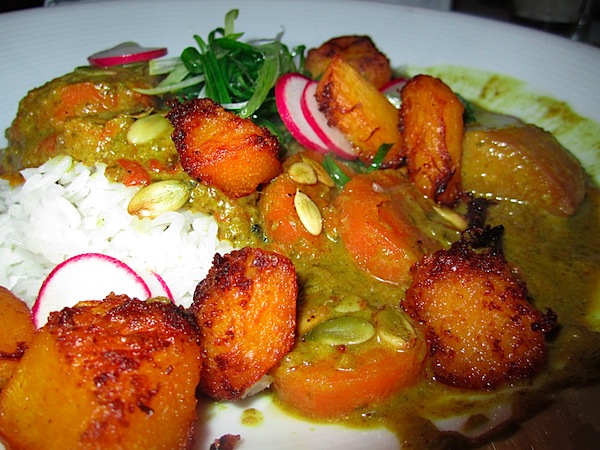 I can barely stand to look back at these pictures because I'm salivating. Revolution = winning.