Whew. The past couple of days have been a whirlwind. In fact, the whole month of October has been a blur and it continues this weekend when I head to the west coast for Foodbuzz. I'm trying to savor all the fun events, but time is moving so fast.
As my post last night alluded to, my friends and I had margaritas and dinner on Friday night. We then headed to a funky community space/bar called Pinhook for Scaryoke. We had a blast, although it took two hours for our group to be called to the stage and we were the last song of the night. The computer system froze and we didn't know many of the words except for the chorus. At 2am though, I'm hoping no one noticed .
Saturday, was rainy and cold, so we headed to Elmo's diner for a hot breakfast. I shared the huevos rancheros as well as pumpkin pancakes and then had a nice nap while my guests assembled their costumes. My dining room was transformed into a sewing shop.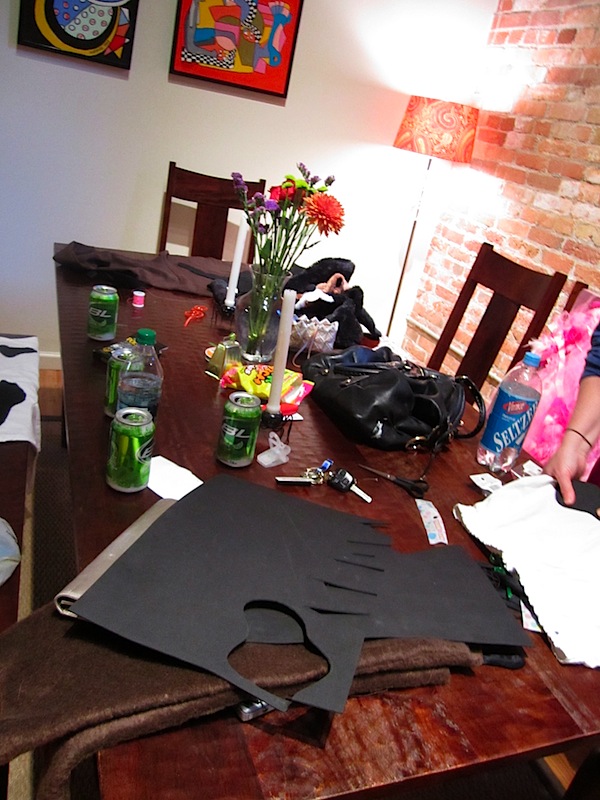 A friend of a friend who traveled all the way from Chile made homemade guacamole for the party!! I did some simple cooking of my own.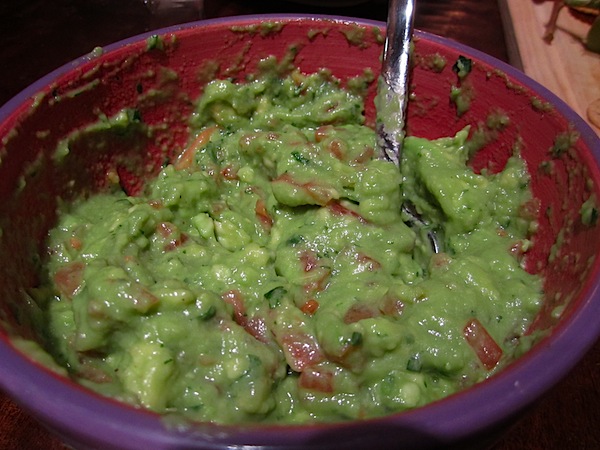 Not a party without a cheese board.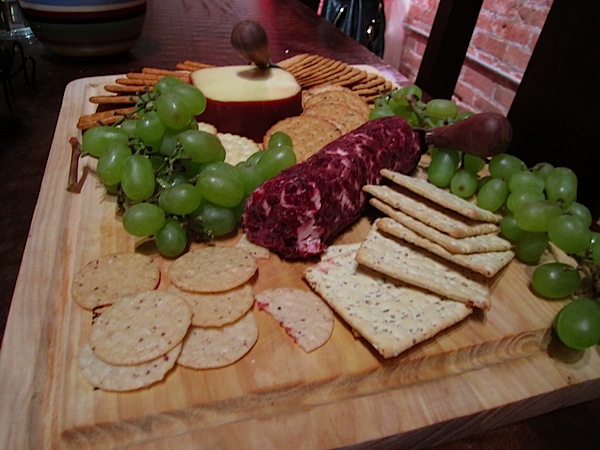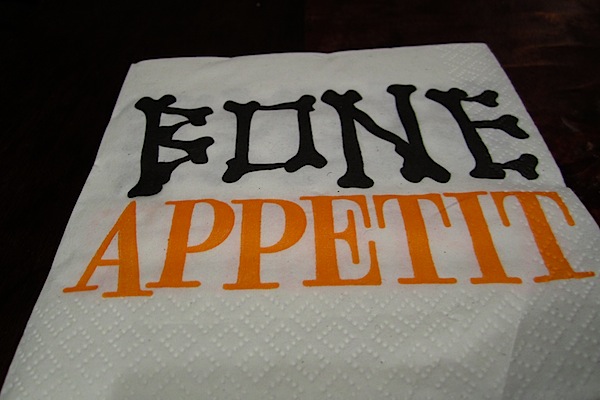 We had Anne's pumpkin dip, which was a hit and an unpictured black bean and white cheddar mexican scoop.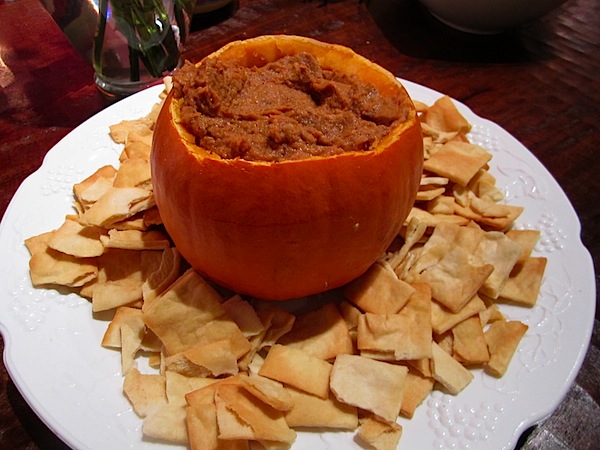 And dogs, delicious dogs.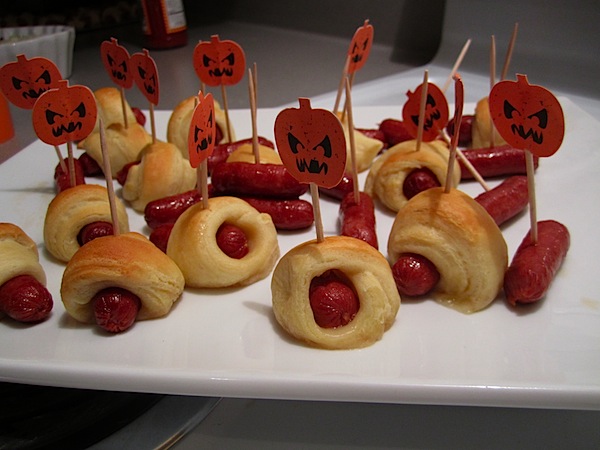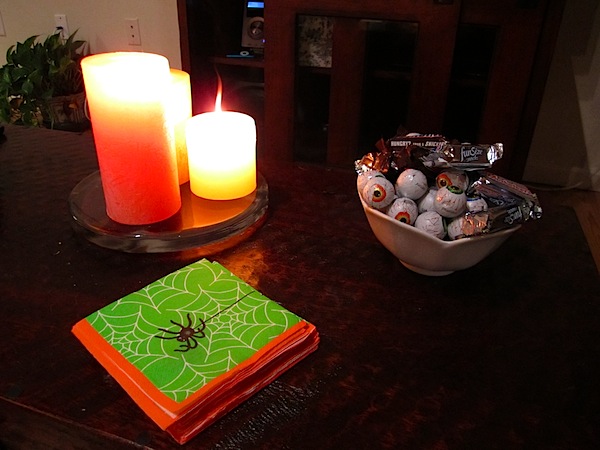 My mom made a fabulous cookie cake with buttercream, which was especially enjoyable around 3am.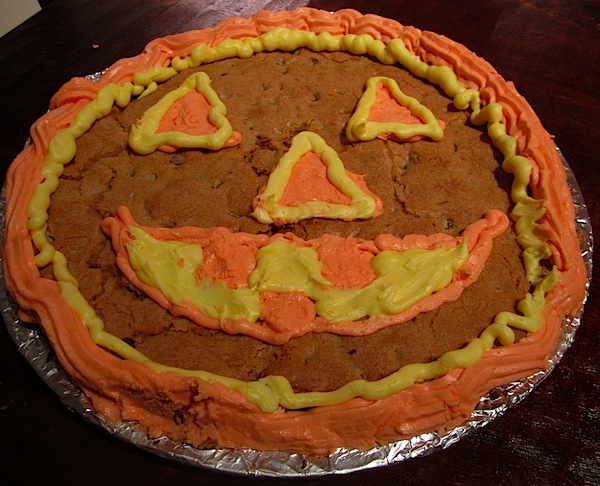 Halloween punch! This was my mom's recipe and I thought it was delicious. Mostly pineapple and orange juice, lemonade, lemon-lime soda, and rum – topped with orange sherbet.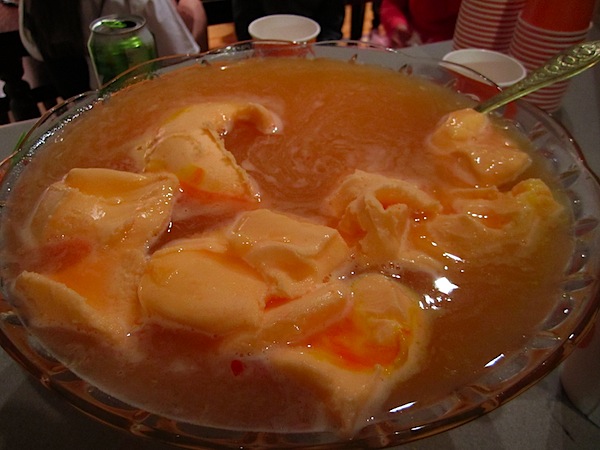 My parents were nice enough to come over and help me get everything ready and then they enjoyed cocktail hour with us.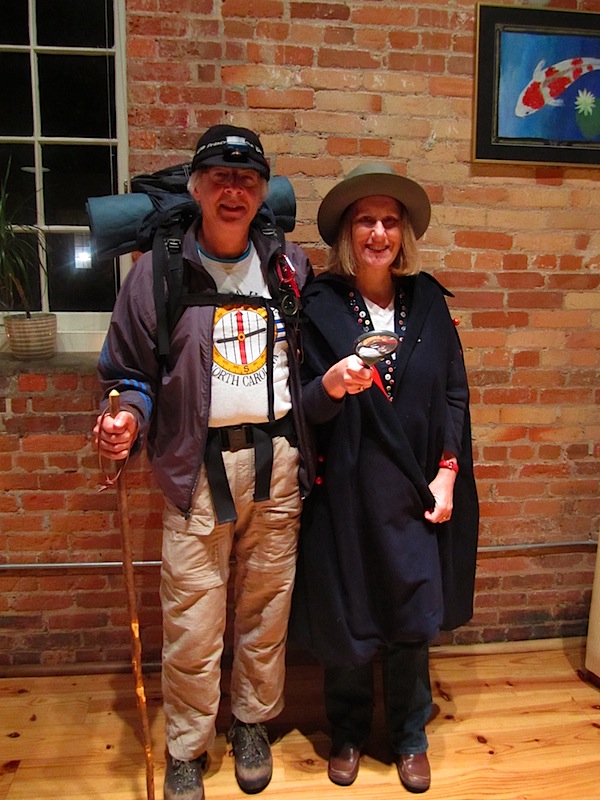 All the party animals:)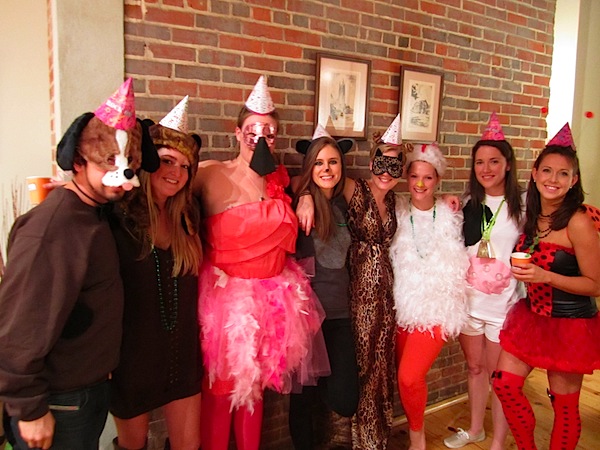 …with Justin Bieber!!
Lots of fun Fuqua friends joined the festivities and everyone had amazing costumes.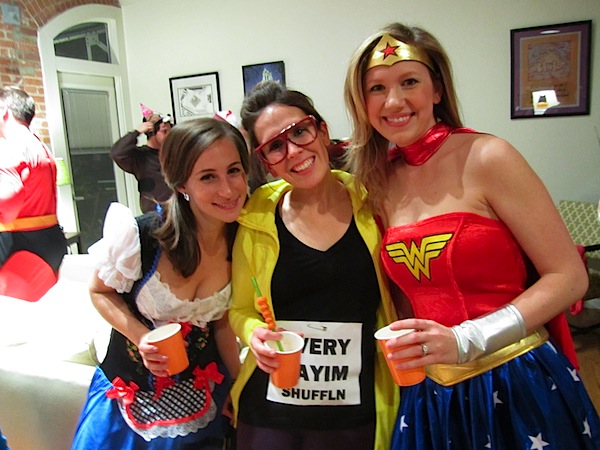 With a little coaxing, Justin even performed for us!!
And I was like baby, baby, baby oh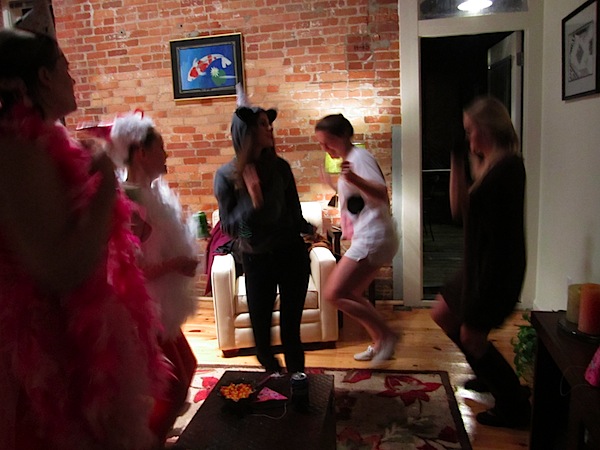 A brief dance party ensured before we headed out to another Fuqua Halloween party at a local roller rink.
So.much.fun. Thanks to my party animals for traveling all the way to Durham for a fantastic reunion!