My sister is in town because we are traveling to San Francisco to attend the annual Foodbuzz festival (my first!!) tomorrow. Since my Dad just had a birthday, my family gathered in Durham for an evening of celebration. We started at my apartment with some Prosecco that I received as a gift at my Halloween party.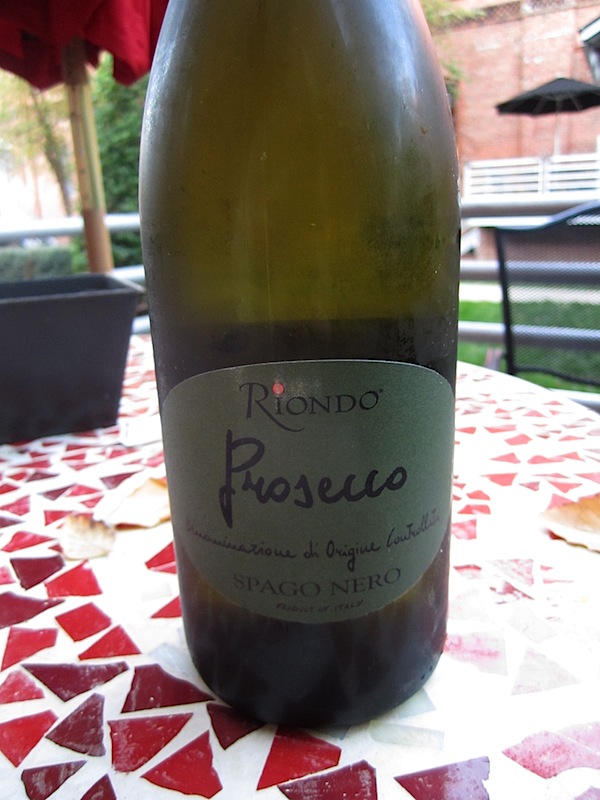 Yumm, this was good and very refreshing after a four-day (!) work week.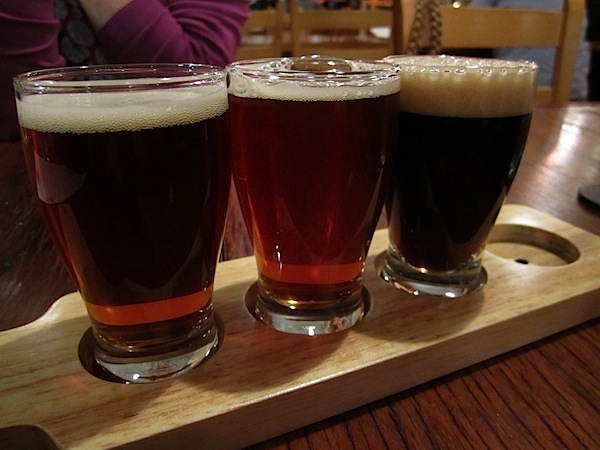 We headed to dinner at Bull City burger, an awesome brewery and burger joint that focuses on local food. I sampled the bock, pumpkin ale, and the oatmeal stout. All were awesome, especially for such a tiny brew pub.
We shared fried pickles and dirty fries.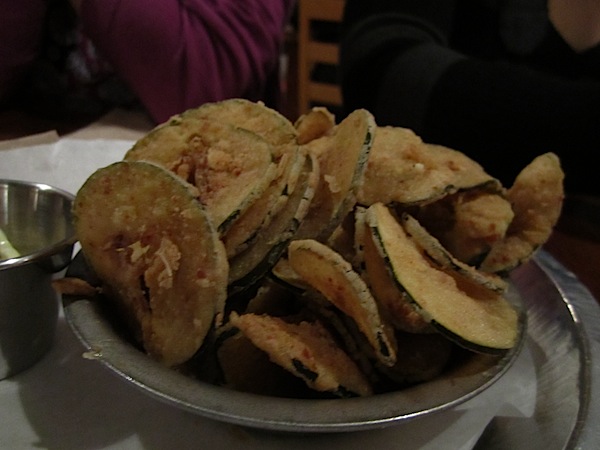 Matt and I went half-sies with the roasted red pepper and tomato polenta burger…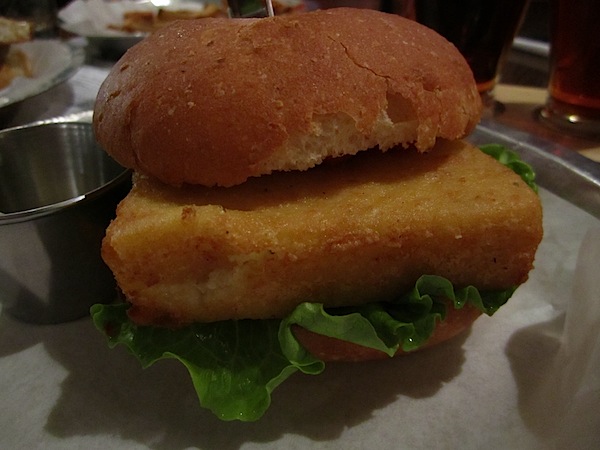 And a bacon and over easy burger. Oh man, both were awesome (and so different). I was very impressed that polenta could taste as good as a big beef burger.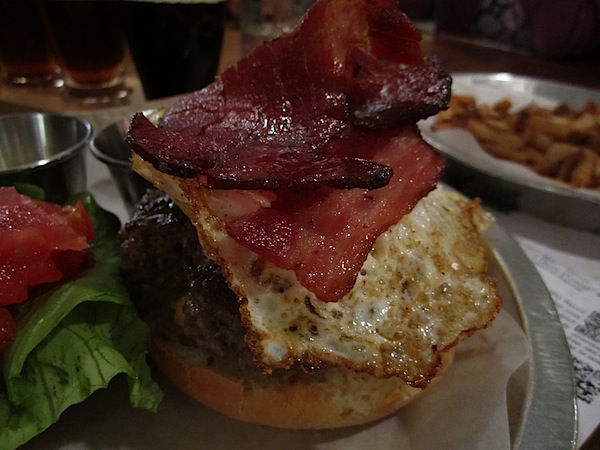 We just got home and we're digging into these for dessert. My family is very competitive and we can barely contain ourselves around this much cake.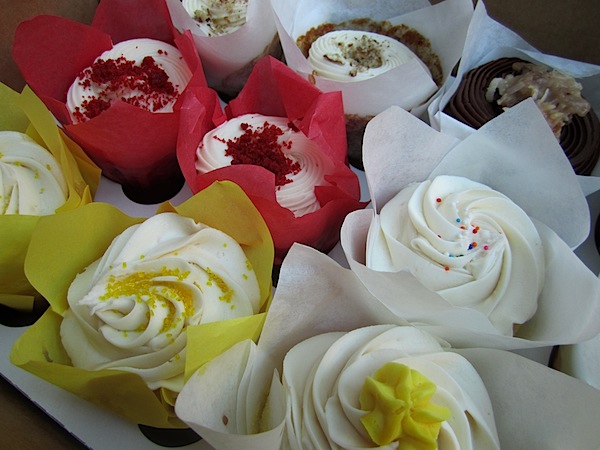 And tomorrow begins a huge weekend of eating. Can't wait for a mini getaway!