After a looong day of travel, I'm here! Kath and I checked into the Galleria Park Hotel in Union Square, where there was a roaring fire for this coldish November day and a swanky lobby.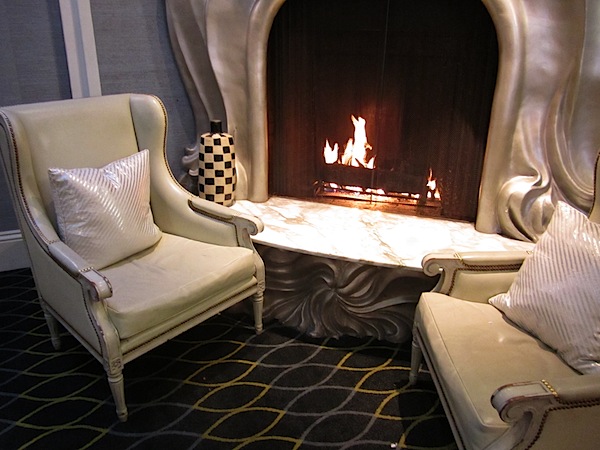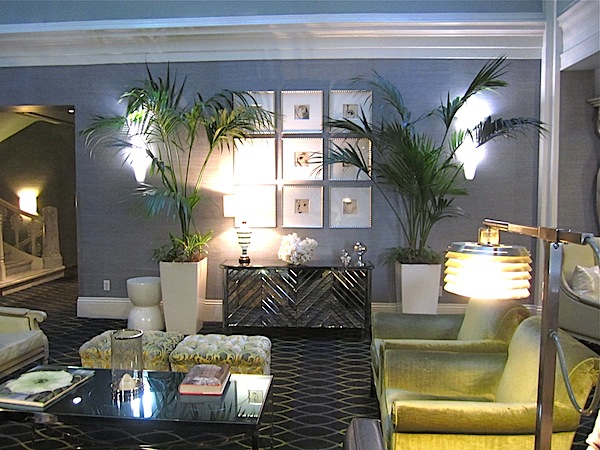 We rested for a quick minute, and then headed out to soak up the streets of San Francisco, since today was really our only moment of free time in the city.
We witnessed an interesting protest, complete with a naked wo[man]?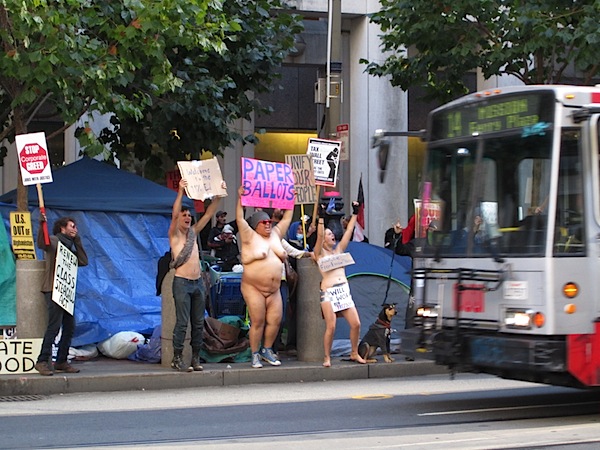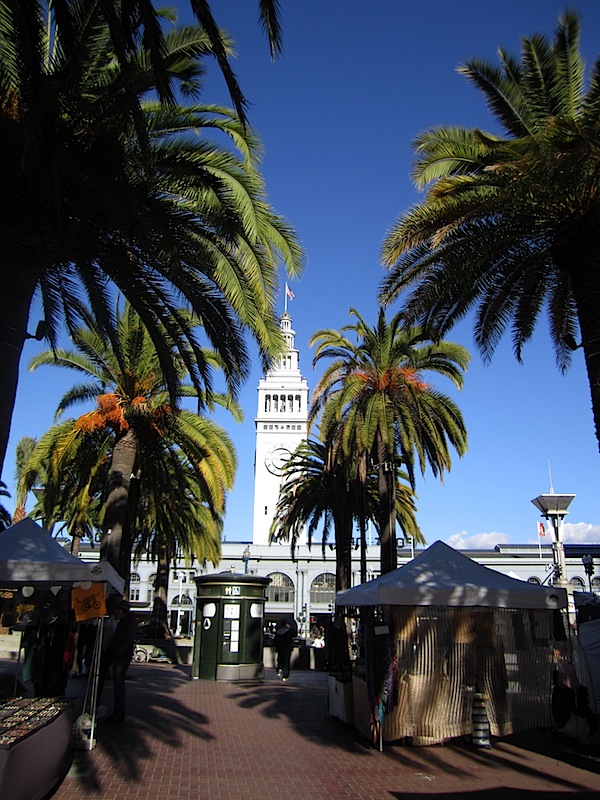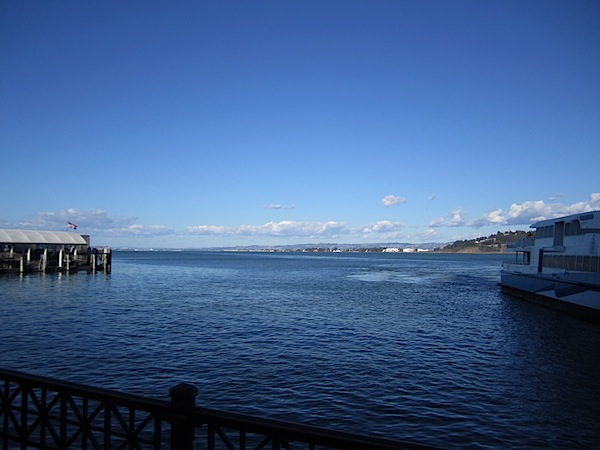 I decided that today would be a good day to drink some real caffeine. Though this chai latte tasted amazing, especially with the cool breezes of the bay in the background, I probably need to ease back into caffeinated beverages. This left me feeling flushed and practically drunk and I only had half!!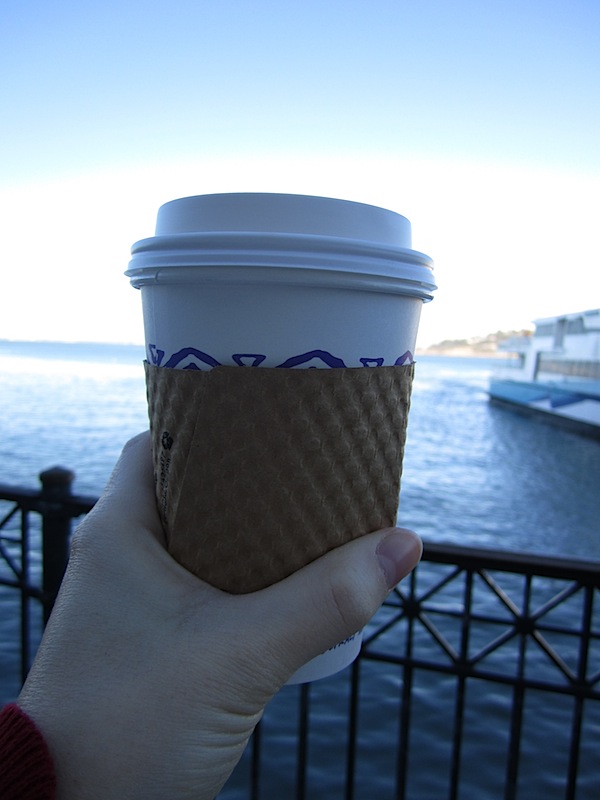 We showered and changed and headed over to Terra for tonight's cocktail party and dinner.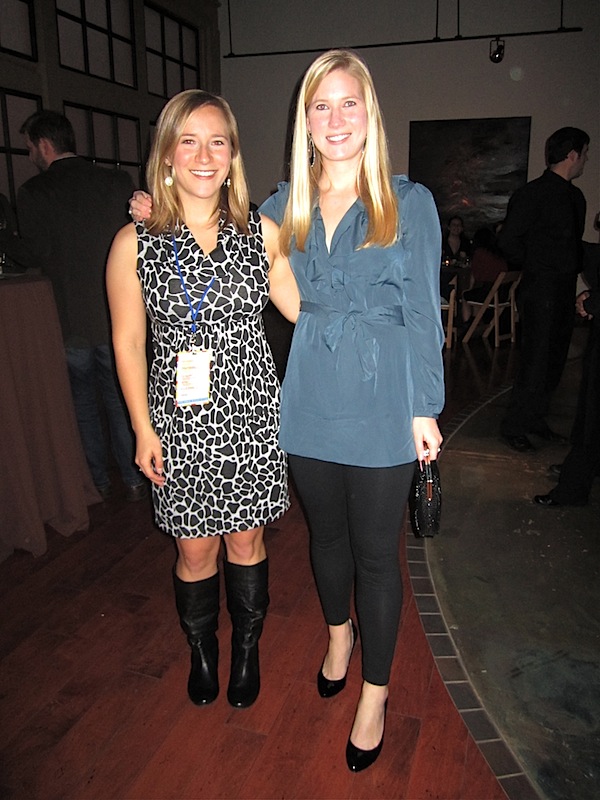 The appetizers were provided by Sabra hummus, a treat that I love, but can get at home anytime. Having been warned of all the food to come, I stuck to crab and a glass of beer.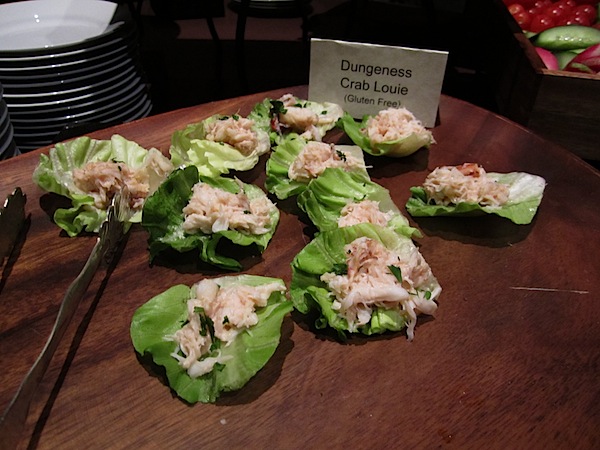 I had a winter spiced ale by 21st Amendment. This was a darker and nuttier brown ale with a bit of chocolate – very nice in contrast to all the fall/pumpkin beers I've been drinking.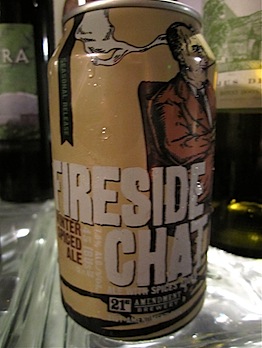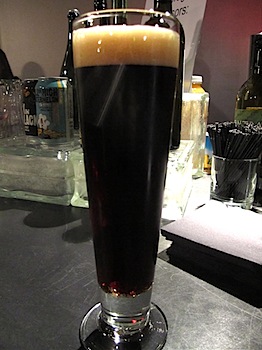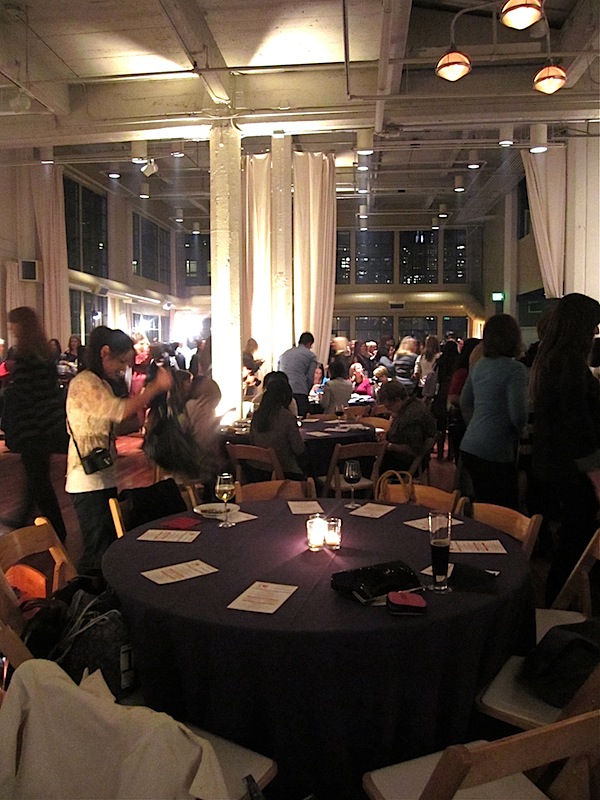 Dinner was served buffet style with lots of camera action.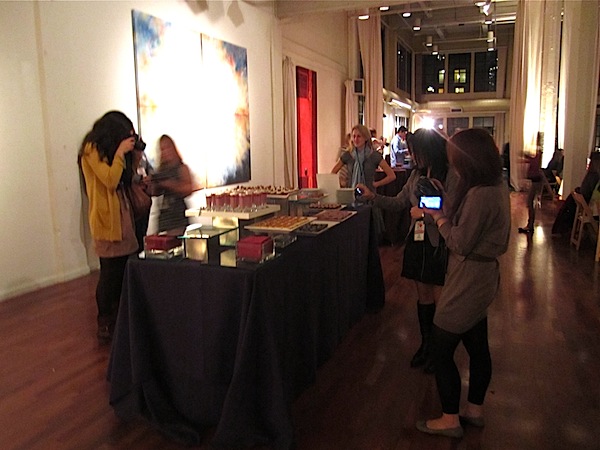 I tried every single thing except a chicken wing that had run out and a shooter of ceviche that didn't appeal to my palate.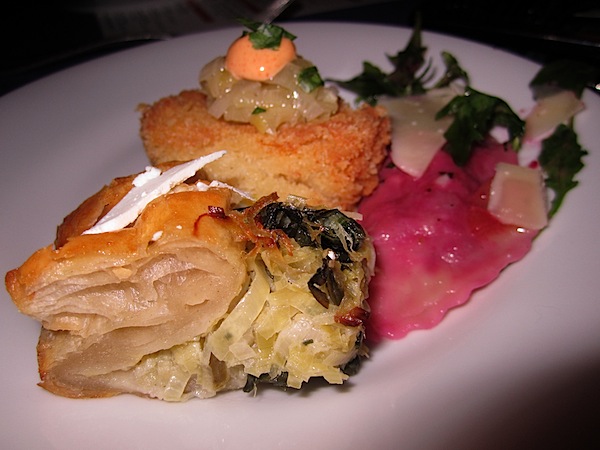 My favorites were the beet and goat cheese ravioli, the beef stew with cornbread, and the pork belly.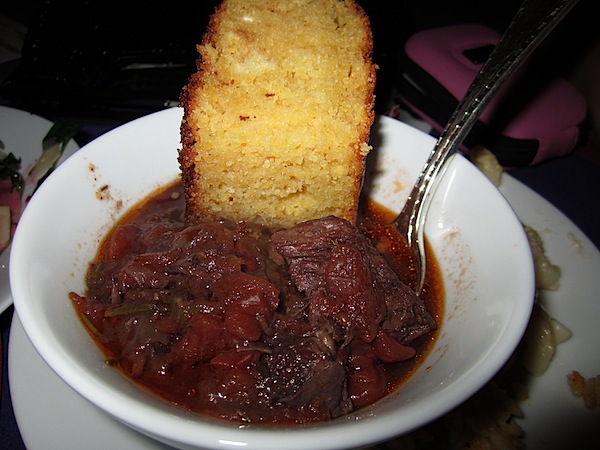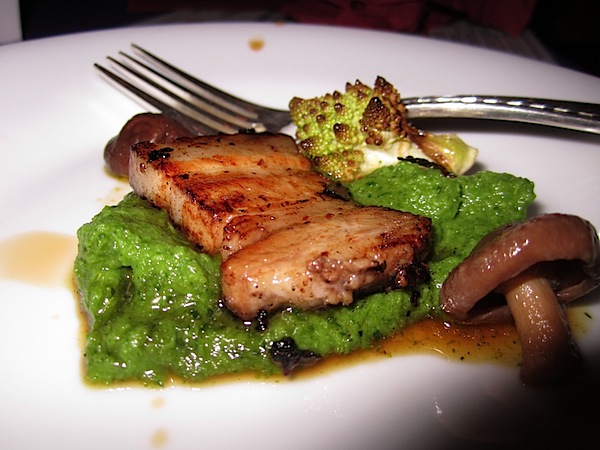 In between dinner and dessert, the Foodbuzz awards were announced. Kath won Best Healthy Living Blog and received recognition for her sustainable/green seafood-eating habits from the Alaska Seafood Marketing Institute!!!!!!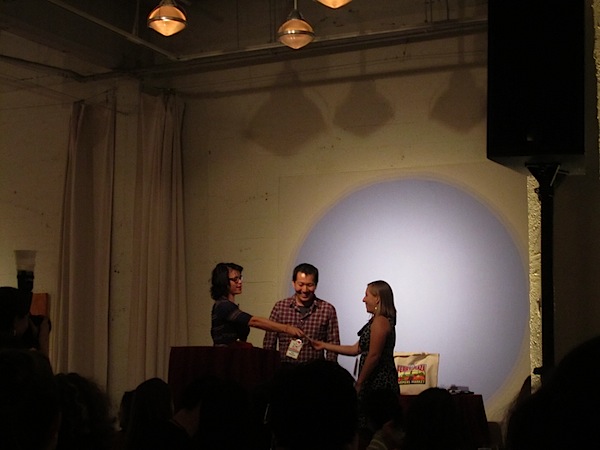 Very exciting!!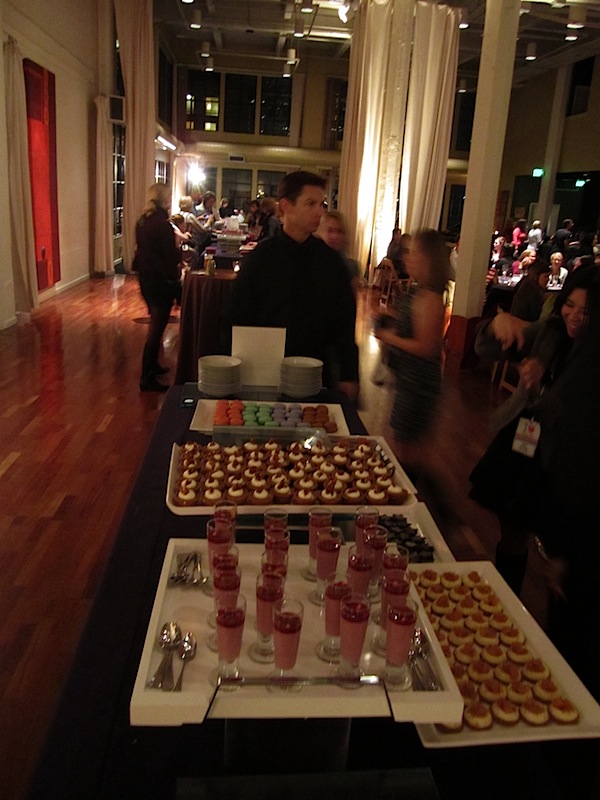 The assembly of the dessert buffet was also very exciting.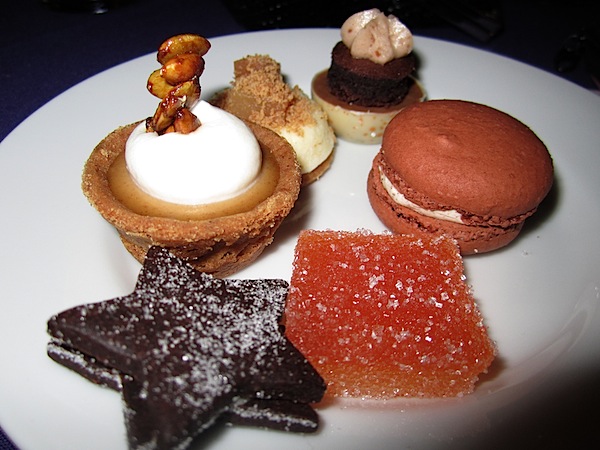 Chocolate-coffee cream star cookie, mascarpone cheesecake with gingersnap crust, gingersnap macaroon, creamy Italian nougat with chocolate ganache bite, and an heirloom pumpkin tart with pumpkin seeds. I honestly enjoyed them all, but only went back fro seconds of the pumpkin tart and thirds of the Italian nougat.
I'm obviously very full, but surprisingly, not uncomfortable. It's 1:30 EST, and I cannot wait to go to sleeeepp. I'm feeling oh so satisfied and very excited about all the new people I met this evening. Night!