The tasting pavilion was definitely the highlight of the Foodbuzz Festival!! My very first stop was the cocktail station for something semi-tropical:)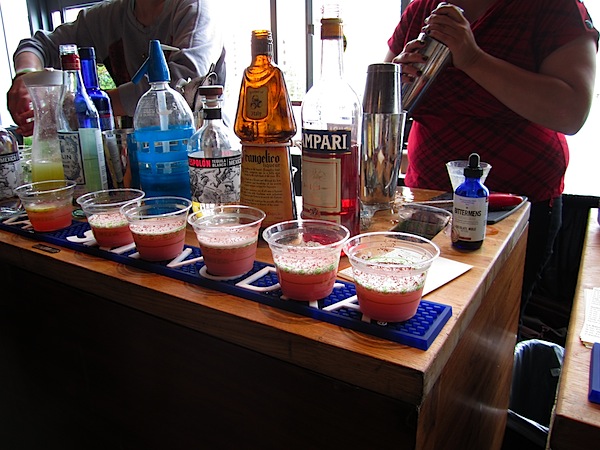 Loved these little cod cakes by a foodie stays fit!! In fact, the Alaska seafood items were some of my favorite tastes of the day.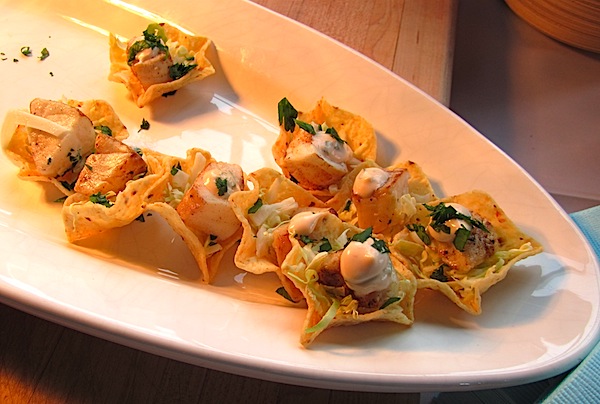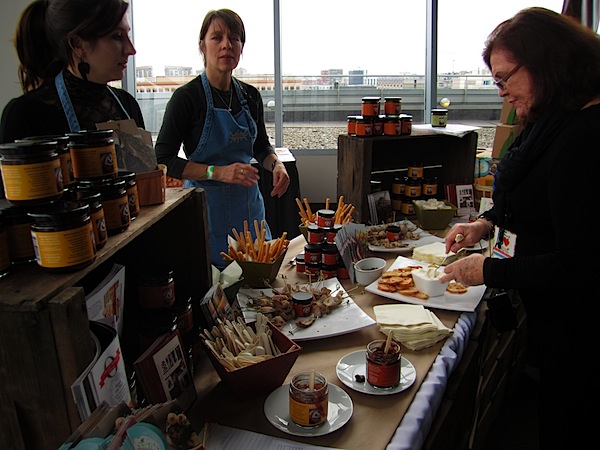 I also enjoyed the apricot chutney on a slice of pork from the girl & the fig.
And there were TONS of awesome local cheeses. I was obsessed with the ricotta with a bit of fig syrup on top.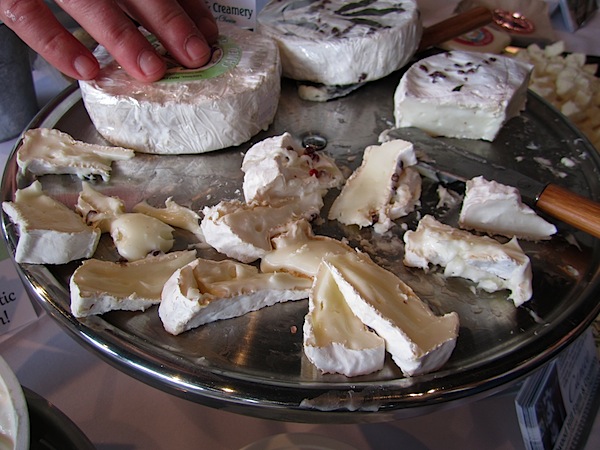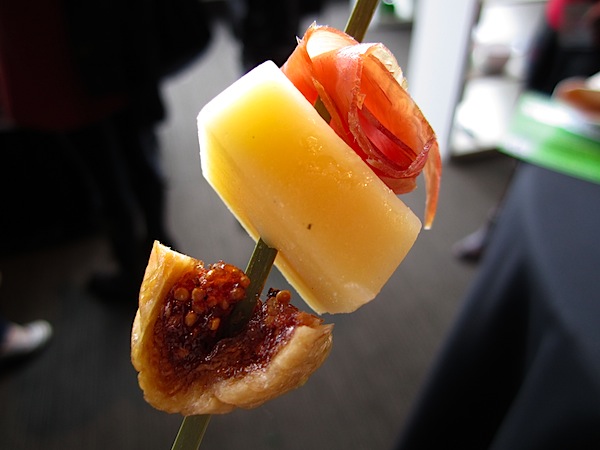 I tried a chocolate stout, a belgian style beer, and a gingerbread ale from a Berkeley brewery. I enjoyed them all, although nothing in particular spoke to me.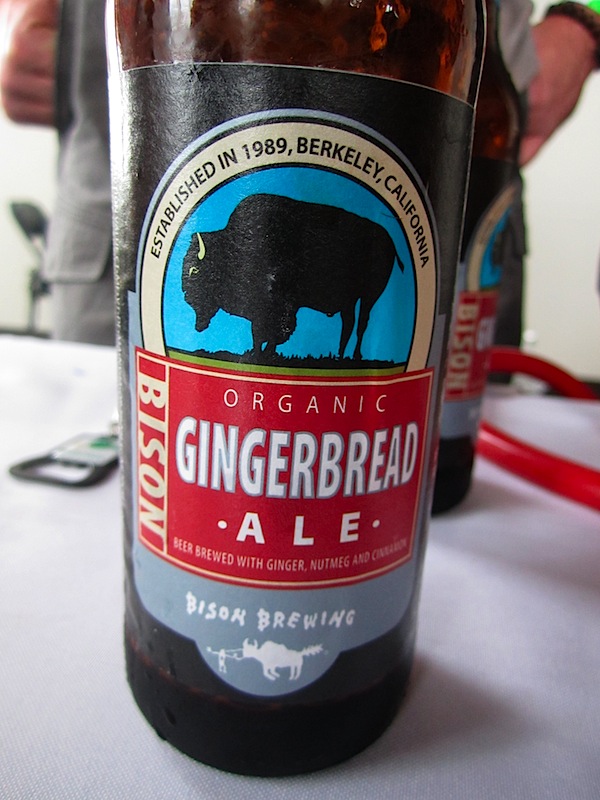 How cool are these edible designs that you can put on baked goods? These were served on a hunk of chocolate fudge gooeyness.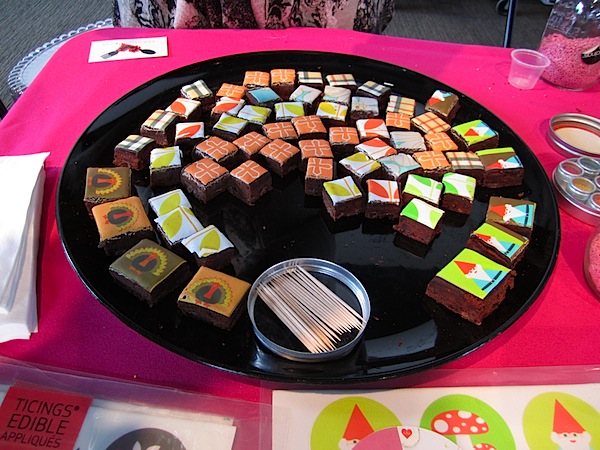 I sipped a hoppy beer from 21st Amendment that was appreciated, but not quite my style. Love the artwork on these cans!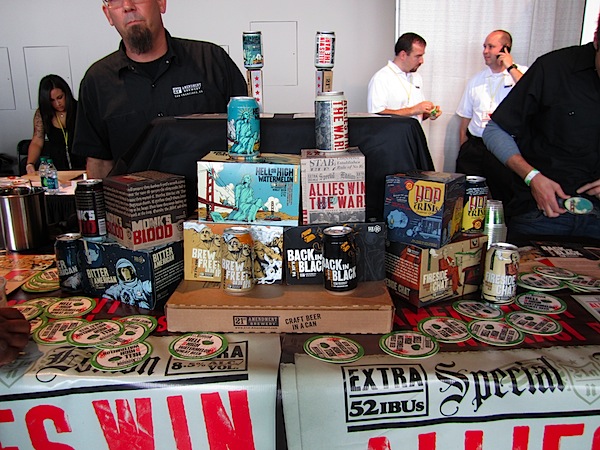 I saved the best for last. I tried the vegan banana, meyer lemon, and pumpkin cupcakes.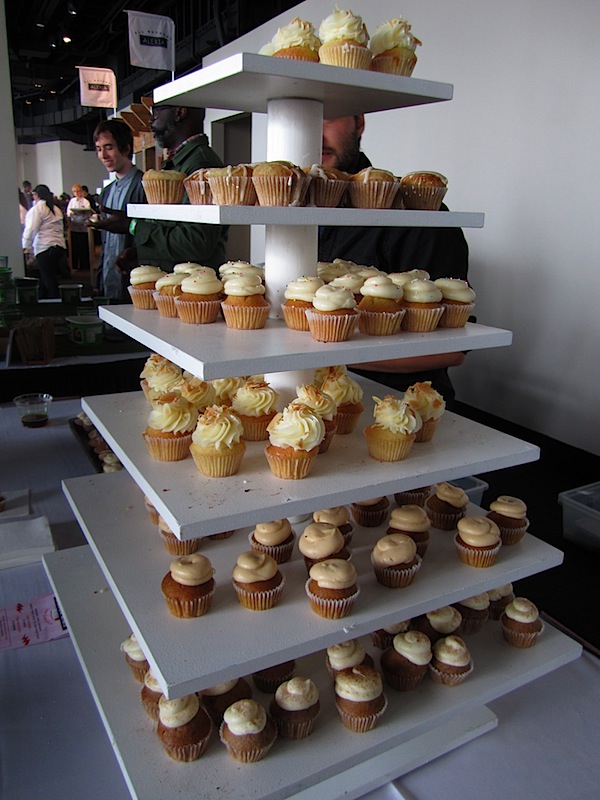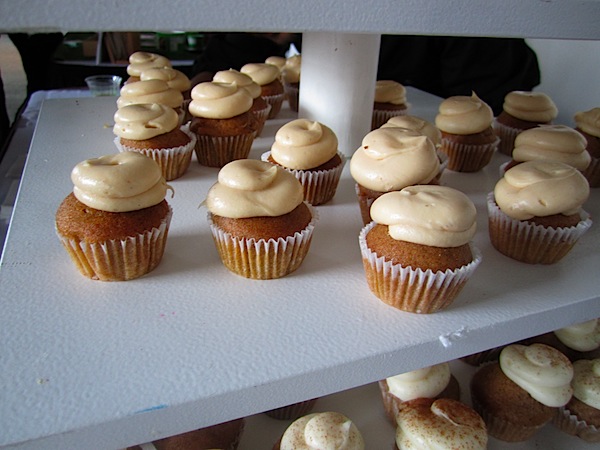 Didn't care for the vegan option (what's a cupcake without real icing?), but the other's were perfect. Wish I could have fit more of these in my belly.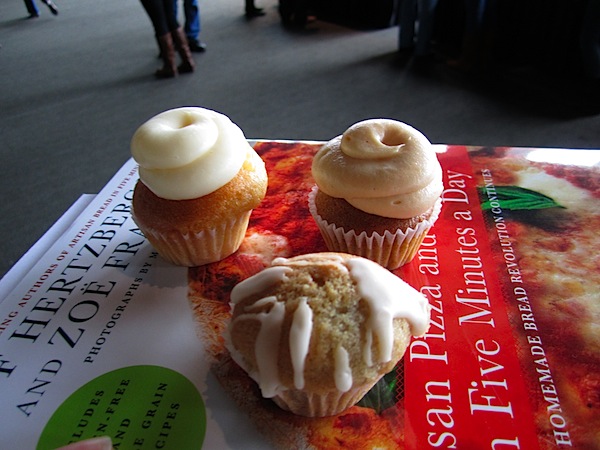 And the foods pictured above were just the highlights! I don't think I've ever been so full at lunchtime in my life. Kath and I waddled home and got into our beds. lol. I took a fabulous nap and somehow managed to fit a filet mignon in for dinner – I'll tell you more tomorrow. My eyelids are drooping and my digestive system needs all my energy. Night!