I'm on the plane headed back to RDU:( I was prepared for a very quick trip and it felt like the trip was only a few minutes! After napping and nursing my food coma, Kath and I headed to the 36th floor of the Grand Hyatt to have a drink with a friend of her's who happened to be in town. Of course I didn't actually have a drink because I was still too full. The view was fun though, and so was the conversation.
We headed down to the lower depths of the Hyatt for the final Foodbuzz gala dinner. Given that this was the culminating event of the festival, I was expecting a unique venue and was a bit disappointed with the cold basement ballroom.
I made things more festive with a class of sparkling wine.
Various flavors of french fries were served during cocktail hour – bloggers competed to create the best seasoning and the winning combinations were served. The winning flavors will be sold in grocery stores by Alexia Food's frozen french fry line. It was a really neat idea, but these pretty much tasted like frozen fries to me.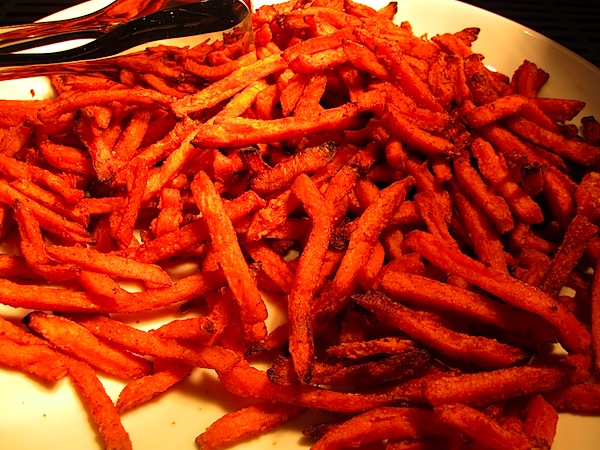 We moved into the ballroom for dinner and a cooking demonstration by Tyler Florence!!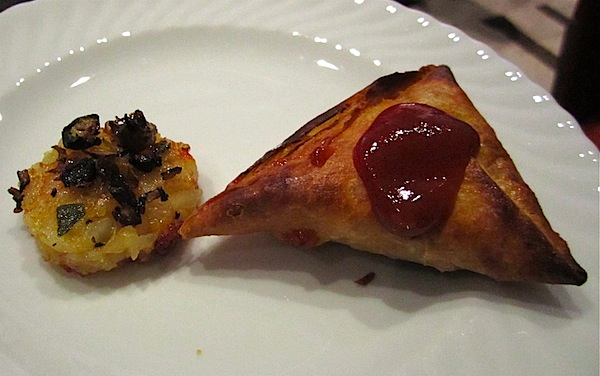 A butternut squash risotto cake and vegetable samosa.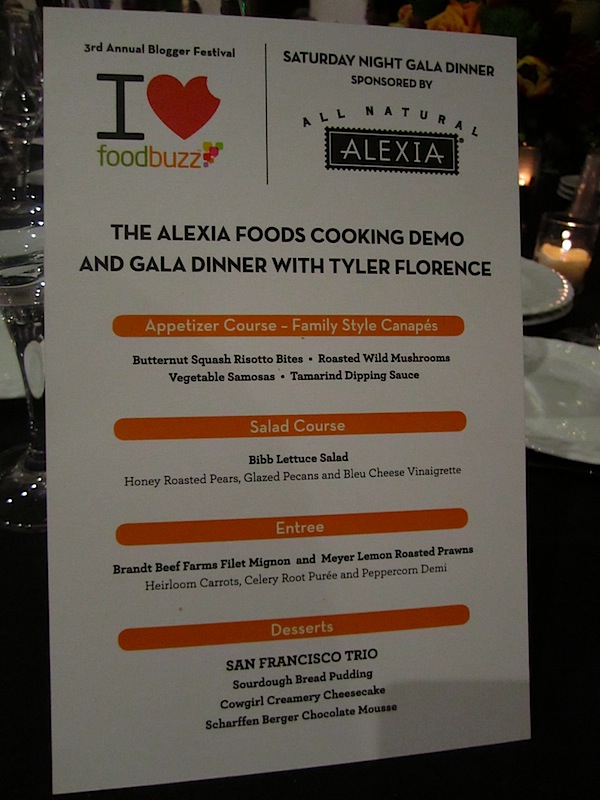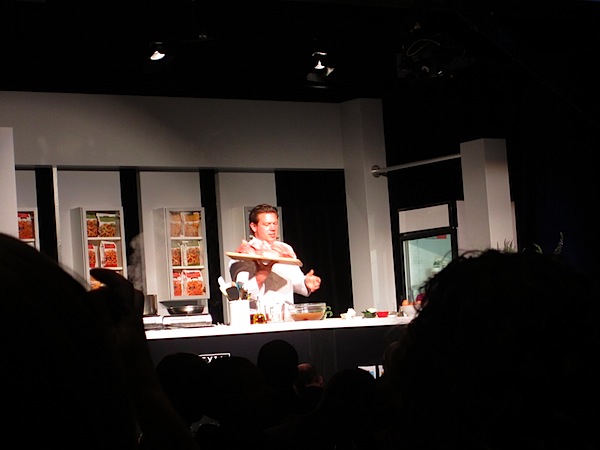 Tyler's demonstration was very cool, as I've even seen a few live cooking shows. He mad an awesome apple cider brined pork chop. It was only a tease though, because we didn't get to try it at the end:(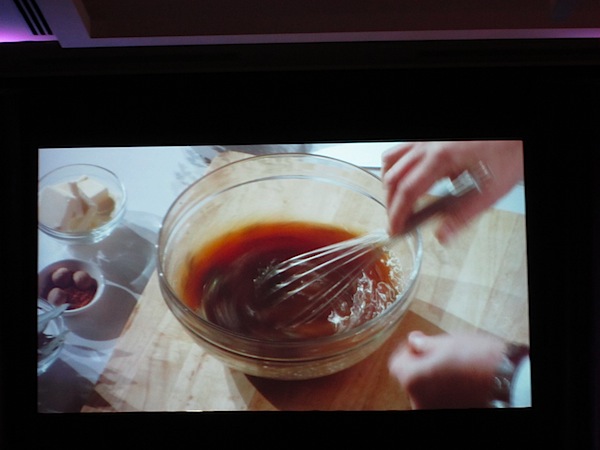 The salad course featured the class winning combination of pears, pecans, and blue cheese.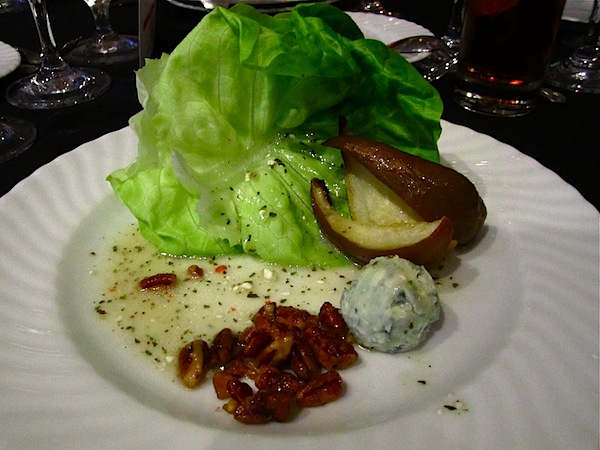 And dinner was a filet mignon with shrimp, carrots, and a root puree, all in a peppercorn sauce. The meal was totally fine for hotel food, but left something to be desired. I guess I just expected something that would knock my socks off, given that the festival was for a group of critical food bloggers.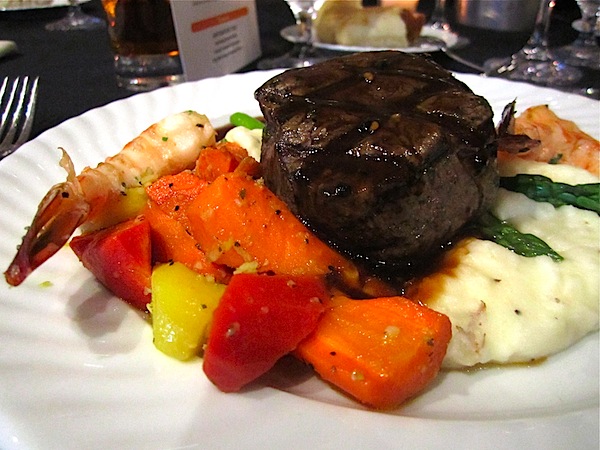 Dessert was great though, and I was so excited that we were able to try all three items – a sourdough bread pudding, a creamy cheesecake, and a very rich chocolate mousse. I love sugar.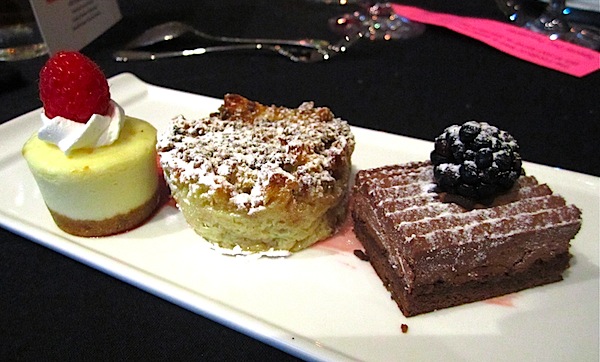 And now, it's back to Durham, back to work, and back to normal eating. I'm so happy that I was able to eat my way through the Foodbuzz festival and I'm very appreciative to Kath, who paid for our hotel room!