Going back to work after a vacation or tiring travel day is one of my least favorite things. But today, work was special. I got to tag along on The Duke Basketball Experience with a bunch of our students. As pretty much a die-hard fan, I enjoyed hearing all the facts and soaked up all the memorabilia – like this old team photo from my childhood years. Number 44 was my favorite player and I used to refer to 52 and 55 as the bald twins, even though they weren't bald. That was kind of mean of me, but I was too little to know any better:)
One thing I didn't know is that on most school days, these basketballs are lined up and the whole team has to sign them before going to class or practice. The balls are then donated to various charities or auctioned off for a good cause.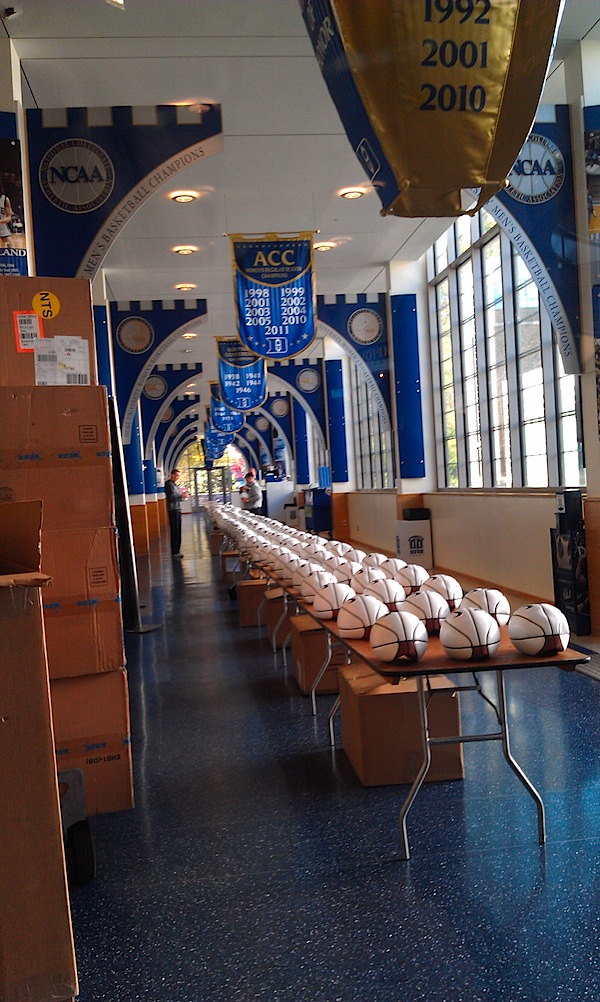 We took the secret player tunnel from the practice gym to the back of Cameron. Who knew so many people worked in the basement down here?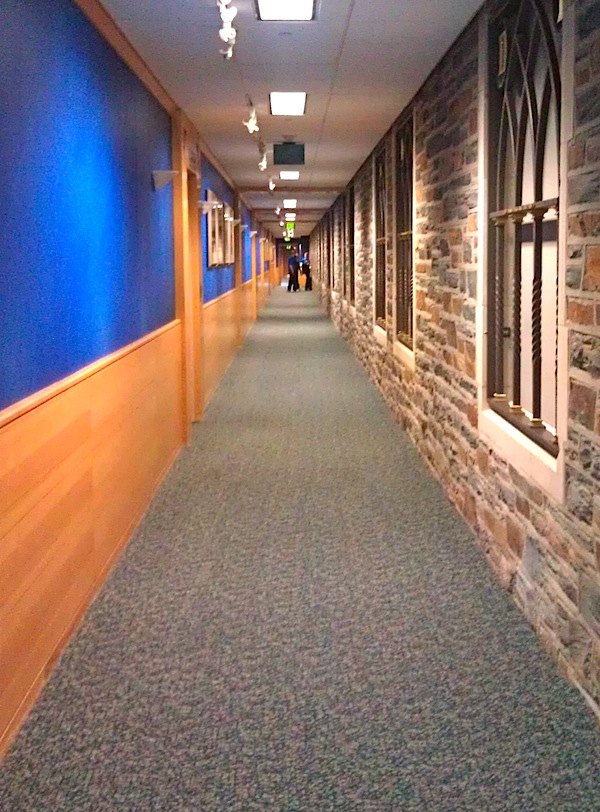 Isn't she a beauty?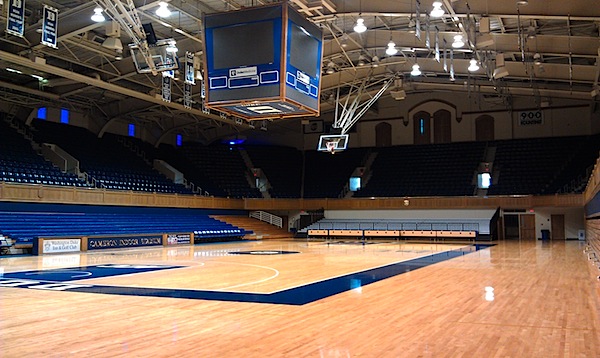 We headed over to the Emily Krzyzewski center, where our students participated in various team-building drills.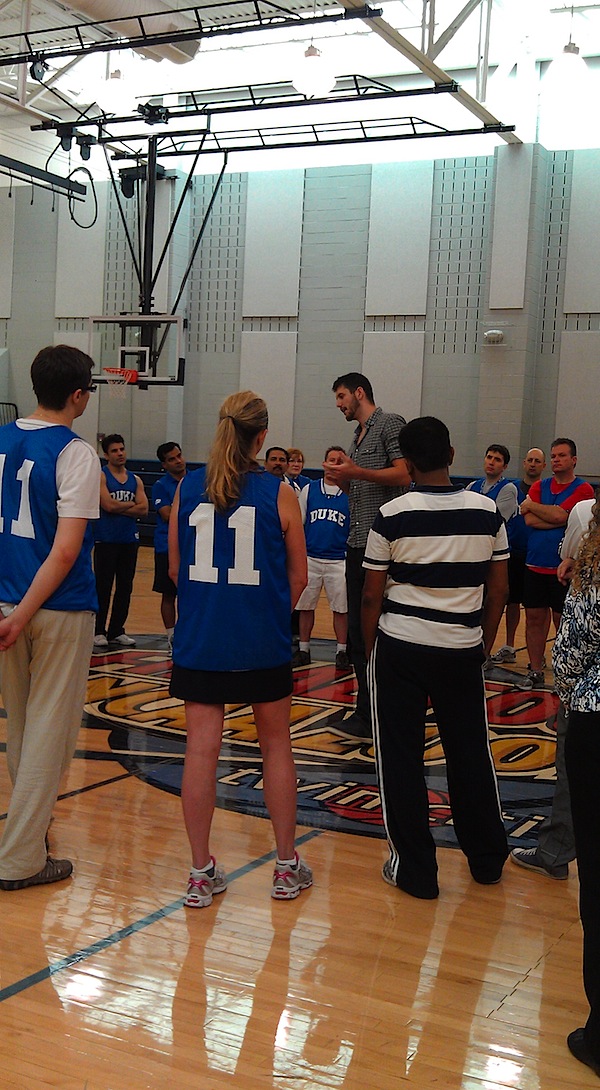 Chris Carrawell coached the students! And Zoubek talked about persevering despite multiple injuries and winning the national title!! What a fabulous Monday morning treat!