What up friends?
I'm on the couch all bundled up. And so the cold, long winter begins. It's much warmer here than it was in Boston, but my apartment doesn't hold heat quite as well and my office is freezing. Thus, I am just as cold here as I was in the north. I also suspect that my iron is low again as well because I basically forgot to take vitamins this summer and multivitamins usually aren't enough for low iron anyway. I'm really hoping the supplement will help with my chills and fatigue.
Bundled up on the couch is a grand place to be though. I've got a pesto naan pizza in the oven and I grabbed a movie from the library after work. But I really wish I was eating this: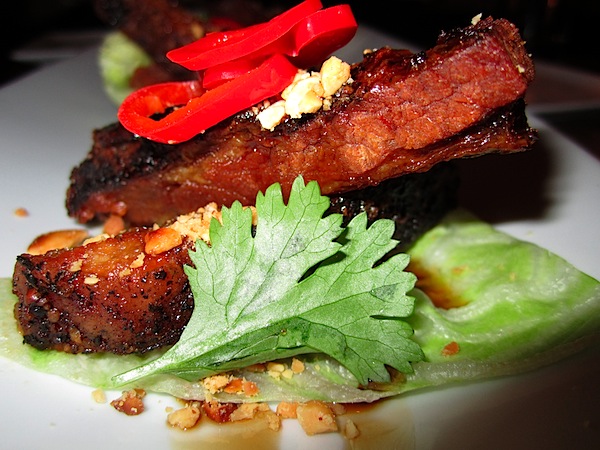 I've been working on my
travel page
and seeing all the awesome recaps from trips in the past year is making me salivate. I've been spoiled by so much fabulous food lately!! I just want to keep eating and drinking, but I must at least attempt some normalcy if I want my pants to fit this winter. I'm off to tend to my pizza and dream about Thanksgiving.
What's your favorite food memory?