Dinner, the highlight of my day since 2011.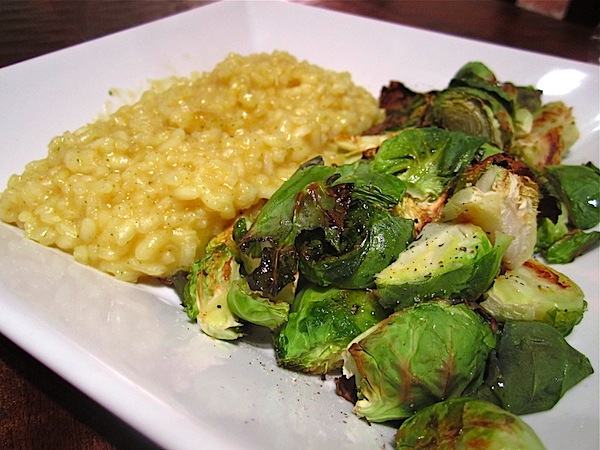 I got home late this evening, so I threw together a box of butternut squash risotto that I picked up a whole foods, as well as some brussels roasted in garlic olive oil. Simple, but awesome.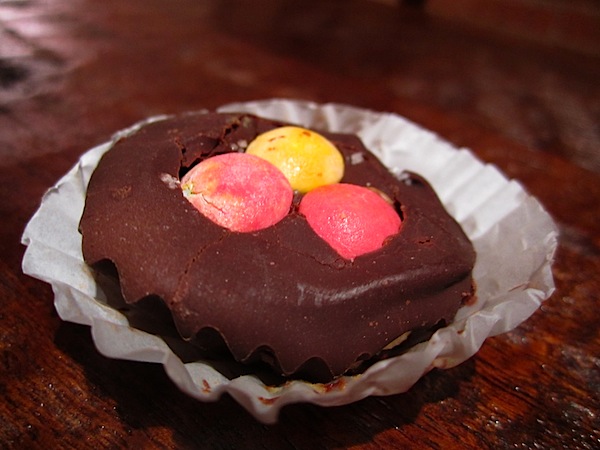 Even more awesome, was this homemade peanut butter cup that I dug out of my suitcase. Ashley gave it to me at Foodbuzz and I completely forgot about it. Oh my goodness, was it tasty and there was a surprise rice crunch in the middle!
So about that whole taking back my twenties thing. I met quite a few bloggers this weekend, and after hearing the premise behind TBT, many people asked, Well, how's it going? I thought about sugar coating my answer, but decided to be honest. With a smile, I said I'm totally failing at it.
You see, I'm not adjusting well to working 9 hour days and I'm totally wishing away the weeks (something I vowed not to do). As you know from my almost daily complaints, I'm tired and never feel like doing much (despite 8+ hours). I'm just assuming this is a normal part of the transition to full-time work? I don't know how people can spend so many waking hours in an office and feel fulfilled. I went to regular spinning today (I've been doing SYNC Cycle), and during an awesome song, I realized I haven't felt energized or inspired by exercise in weeks. Because exercise either occurs at the crack of down, when I'm a zombie, or not at all. In the past, when I've felt overwhelmed or unhappy in my daily life , whether it be because of a test, a school project, or lots of things to be done around the house, I just dream of the summer or a time when I'll be free to just be. But with only ten days off a year, there is no extended time to just be. And that feeling is suffocating. I keep thinking to myself I miss my life – it's been taken away from me, and I need to take it back!
I'd also like to have Matt back. That is all.