Friends, I had a fabulous weekend. It's the first time I felt really relaxed in a few weeks – no plane rides, no hosting, just Matt and I enjoying Davidson.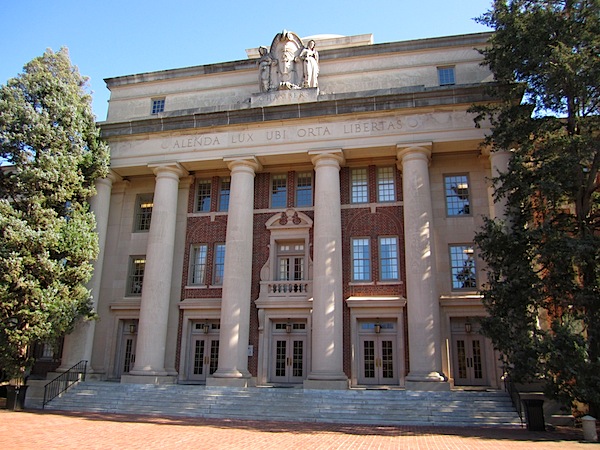 We arrived around noon on a beautiful fall day. After saying hello to a few friends and grabbing beers at the alumni tailgate, we took a long walk around campus.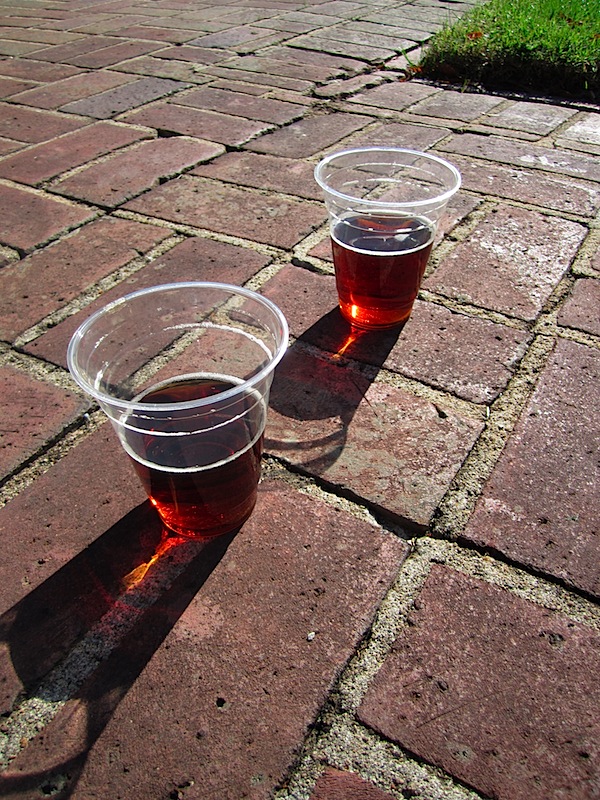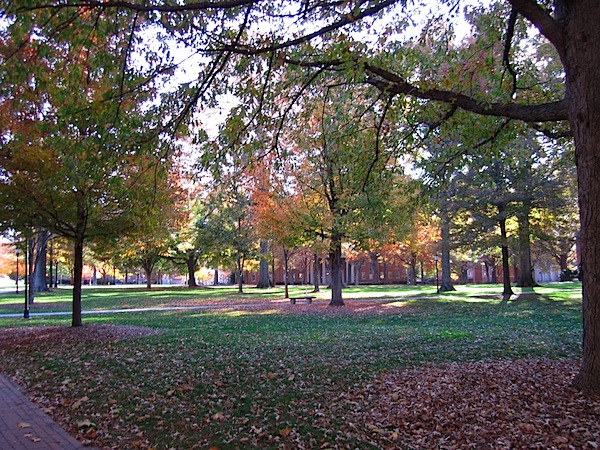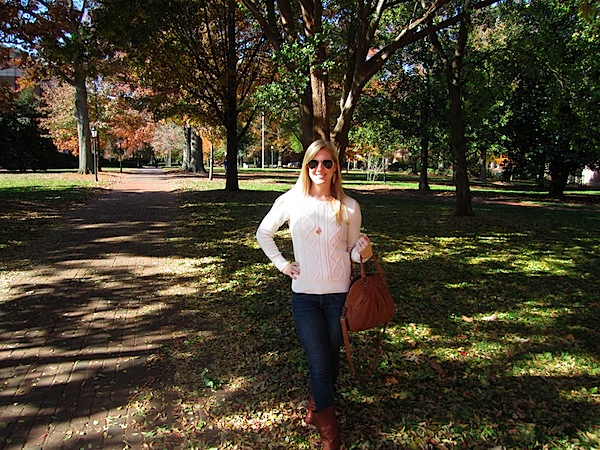 And we also watched some football! Davidson pulled off a very exciting win at the last minute.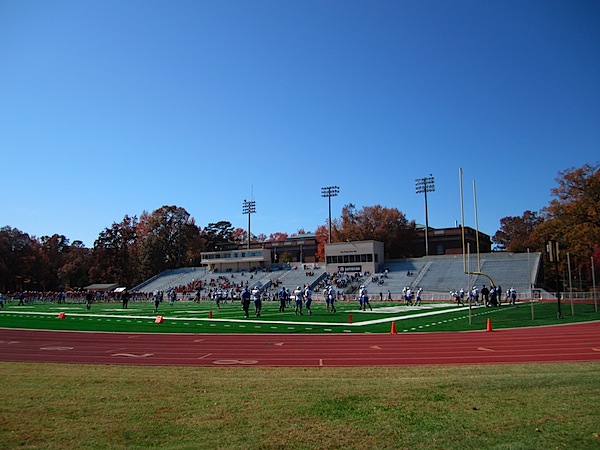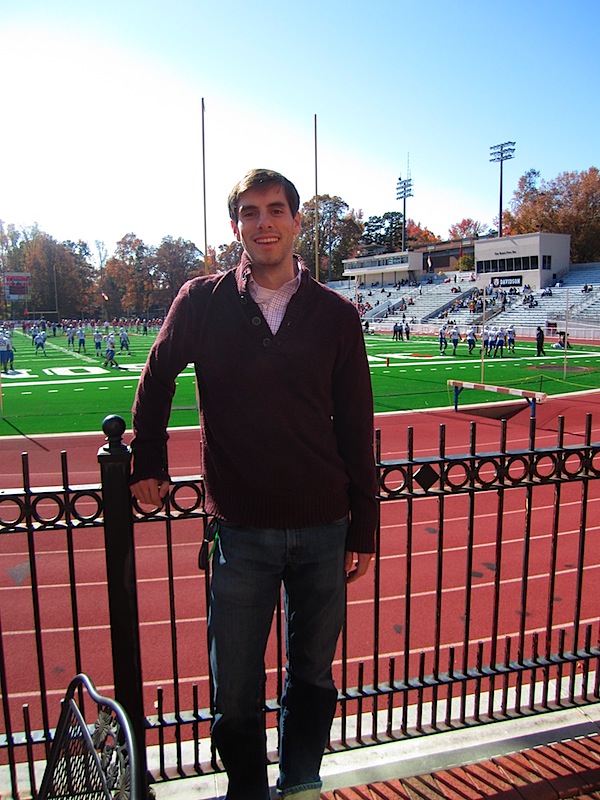 We stopped into some frats, which were surprisingly empty, but found some shenanigans at Matt's old Kappa Sig house.
Once the sun set, I was chilled to the bone and wanted nothing more than beer and food at a cozy bar with Matt.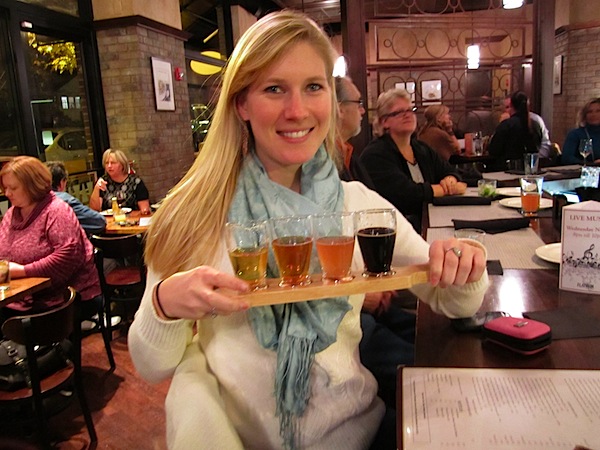 A new restaurant, Flatiron Kitchen, just opened in Davidson and it was right up my alley. Tons of local beers on tap and a lot of others that I hadn't heard of.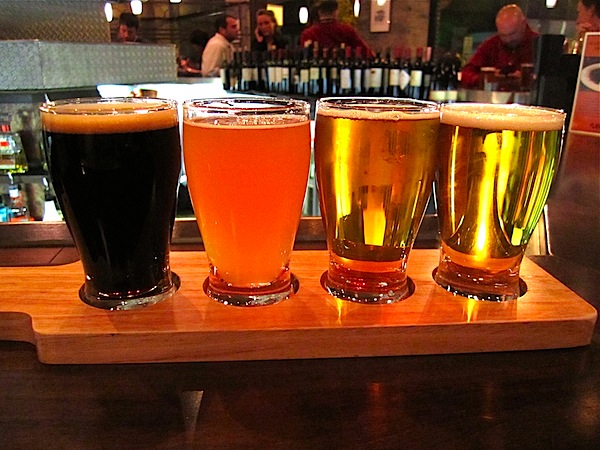 I tried the Thomas Creek Banana Split Stout, the Catawba Valley "PINK" Zombie Belgian White Ale, the Stillwater / Mikkeller Two Gypsies -Our Side, Saison, and the SteenBrugge Belgium Tripel. And I LOVED all of them! That never happens. The banana split stout was very awesome and one of the best stouts I've ever had. The Pink Zombie was smooth and almost tart, the saison a bit hoppy, and the trippel was very spicy and thick.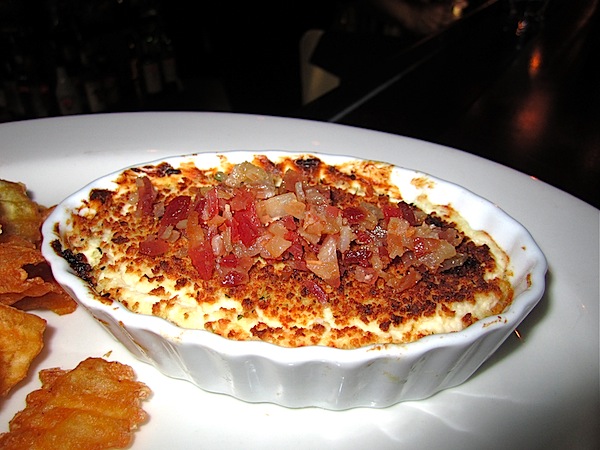 I snacked on an order of hot local goat cheese dip with bacon on top. I always enjoy a good goat cheese, but Matt and I agreed that this would have been much better with bread (it was served with thick potato chips).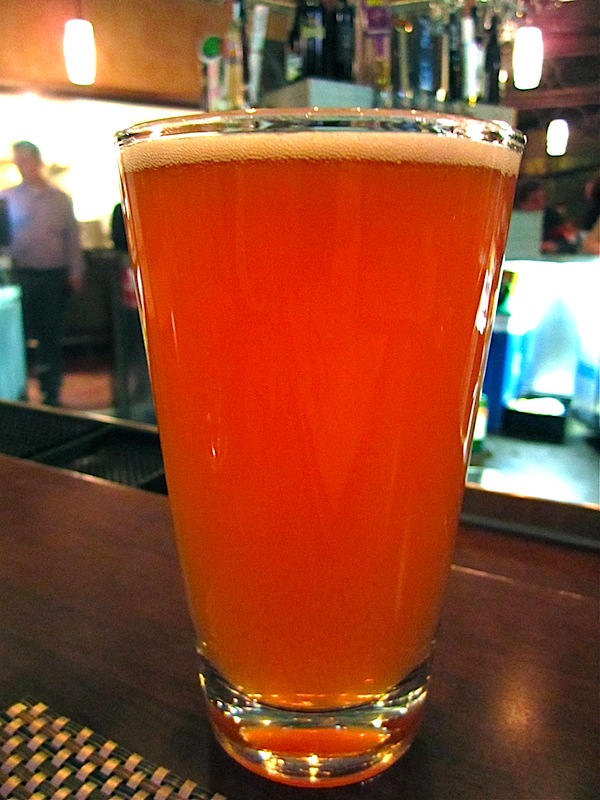 I couldn't resist ordering a full pint of the Pink zombie, as all proceeds from the sale of that beer were being donated to Breast Cancer Awareness. Very cool.
We headed over to the Brickhouse, hoping to order a pizza for dinner, but we found free pizza and artichoke dip at the young alumni gathering! I had a Rogue hazelnut nectar, and was cozy in the hotel before midnight. Boy, times sure have changed since the crazy homecoming weekends of a few years ago.
—
This morning, Matt and I went on a trail run on our old stomping ground. My knee really bothered me today and I had to stretch every half mile or so, but I still enjoyed the fall leaves and fresh air. We grabbed a quick lunch at the famous soda shop on main st.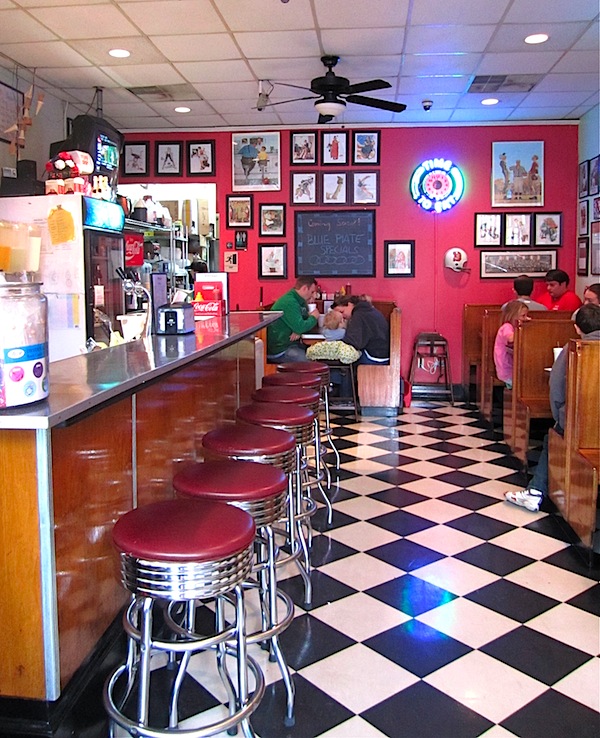 I had a delicious egg and blue cheese grilled cheese with sweet potato fries. Sadly, this really hurt my stomach and I ended up with cramps for the remainder of the day. It wasn't a pleasant drive home:(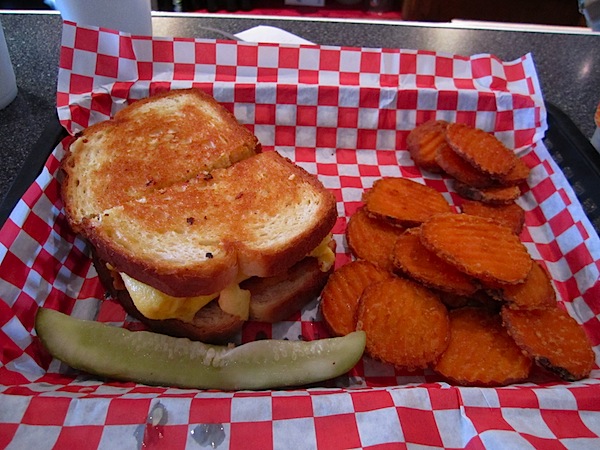 Time to get ready for the work week. Ta-ta.