Twas a pleasant Monday. Having the sun back in the morning is so very nice and the weather was balmy this am. It sure made getting to 6:30 spinning more enjoyable. And, the class was a fun one. I hadn't been to SYNC in a while and it was good to be back.
Enter 9 hours at a desk with a perfect lunch time stroll in the middle. I had a nagging stomach ache from yesterday's flare up, but I couldn't turn down a last-minute offer to dine with my parents at Pop's. And luckily, I felt a lot better once I sat down to dinner.
After my last positive
experience at Pop's
, I was pretty excited to try some of the new seasonal menu changes. We all shared a Mediterranean tasting platter with amazing hummus, but I focused most of my efforts on this warm pumpkin salad. Wow! Pumpkin topped with a creamy cheese and a sweet pepper sauce: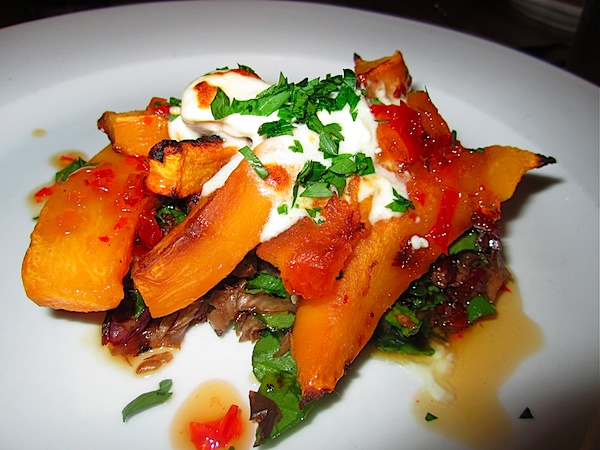 My mom and I also split the spicy gnocchi with braised pork, Italian cherry peppers, and a pecorino pepato. And it was spicy and very good, although I think I lost some of the sauce in the splitting of the dish.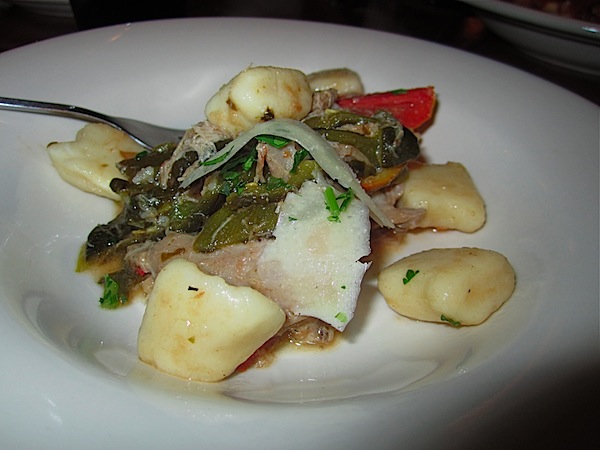 Dessert was a warm chocolate pudding cake. I'm not a huge chocolate cake person, but generally enjoy anything sweet to end the evening.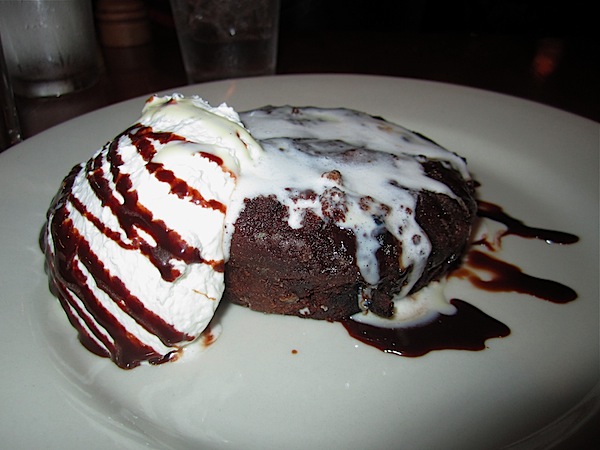 All I have to say is what a nice Monday night surprise:) Thanks to Pops for another great dinner at Pops.