It sure doesn't feel like Thanksgiving is next week. I'm loving the temps, but I need chilly air to get in the holiday mood. I'm sure it's just around the corner. The new AM sun and the balmy weather allowed me to go on a nice run before work this morning. And for that I am thankful. Though it's really tough getting started on a run early in the morning, I do find them energizing for the day to come. That was probably the last one though, because I rarely run under 50 degrees.
Work is picking up this week, which is usually a good thing for me, because I don't do well with slow, long days. I'm working on some last minute graduation stuff for this Saturday's ceremony. I'm excited to see the results of my event planning, although that means I will be going to work on Saturday 🙁
Eggs n potatoes for dinner! It's funny that the eggs I buy from Whole Foods are from a farmer who goes to my childhood church. They are $2 more, but at least I know exactly who my money is going to!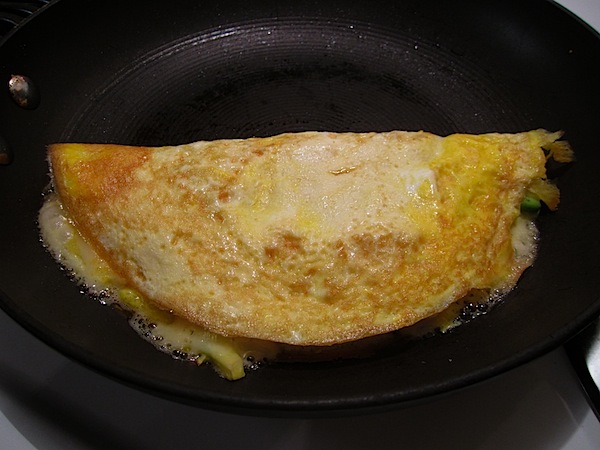 I made a big old omelet with herb turkey, avocado, and dill havarti. I love the first few bites of omelets, but seem to always get tired of the flavor by the end. Luckily, the last bite of this one was all cheese!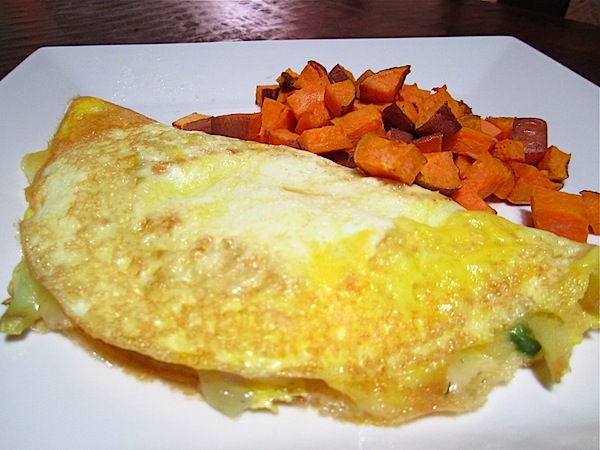 Diced, baked sweet potatoes on the side.
I ran some errands after dinner and rekindled my relationship with Delilah. Who knew she was still on the radio? I felt like I was back in high school, just a drivin' to target for shampoo. I didn't actually get shampoo though, I had to buy toilet paper – one of my very least favorite things to buy. I got an older pair of pants hemmed too, so it feels like I got new pants! I also splurged and got a half tank of gas and I somehow got grease on my khaki blazer. I'm treating it with some blue goop right now, but now sure if I'll be able to salvage it. Stains make me furious!
Sleep tight little monsters.
[Go Duke]