I haven't been to happy hour in a while, and it's pretty much guaranteed to make me happy, so I looked forward to it all day. The partners hosted at Bull City Burger, which is quickly becoming a favorite for a good beer and an inexpensive dinner.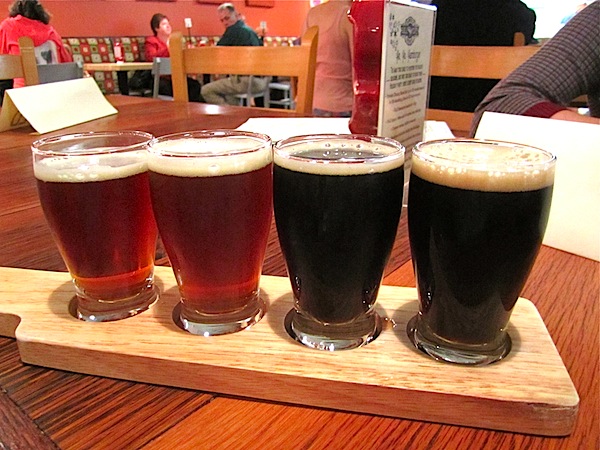 I couldn't resist another sampler, especially because I spotted a coffee-chili stout that I just had to try. It was really good and I could taste both flavors. There's something to be said for a beer that actually tastes like its description. I also had tastes of the same pumpkin ale and oatmeal stout that I tried last time I was there, as well as a Movamber Moustache Ale, which was balanced and a bit bitter (in a good way).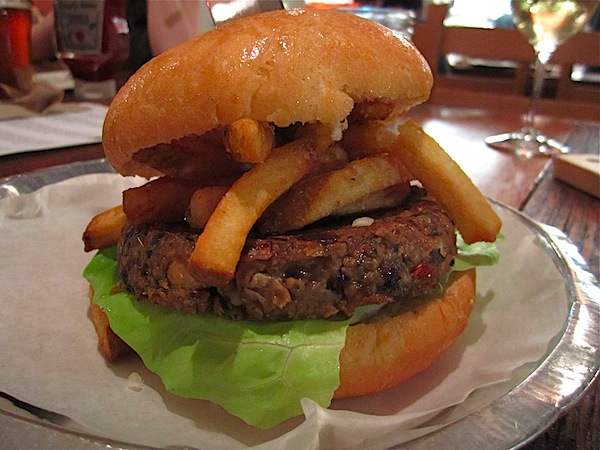 I got a thick three bean burger topped with french fries and gruyere cheese. I was in the mood to chow down, so I loved how huge this was, though it was a bit dry compared to the last bean burger I had there. I think my favorites have been the red pepper polenta burger and the pimento cheese beef burger.
The best part of the night, though? The lovely company of the ladies. I've said it once and I'll say it again, it's such a treat to go out with others on a week night. If only there were unlimited cash, it'd probably happen every day.
Gotta go fold the laundry. Happy end-of-hump day.