Weekends rock. There's just nothing better than a sunny, relaxing, delicious weekend. I had to work on Saturday morning, but it was for a graduation ceremony that I helped plan, so I actually enjoying seeing all of my work come together. The time flew by and it didn't feel like work at all! Though it did leave me pretty tired for the rest of the weekend. I still managed to fit in a quick 6 mile ride on the American Tobacco trail on Saturday. It was so refreshing.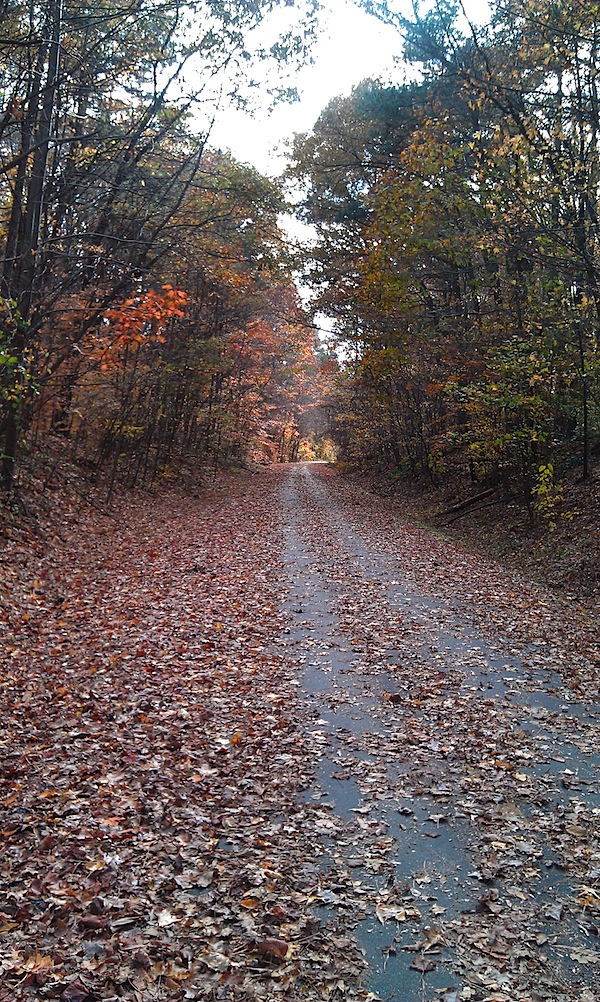 Matt's parents arrived Saturday afternoon, and since we all love beer, we headed to Tyler's Taproom for their awesome selection of brews. Our bartender was great and let me try samples of almost all the winter seasonals before making my decision. There's no reason to take a chance on a new beer when you can just try it first!
I discovered a fabulous beer by Sweetwater that was thick and nutty. Perfect winter beer. I also really enjoyed the Shiner Cheer. It was different than a lot of winter seasonals, as it was light, sweet, and almost fruity. Matt's mom also had a pepper porter that was phenomenal – I'd highly recommend searching for these three beers for the holidays.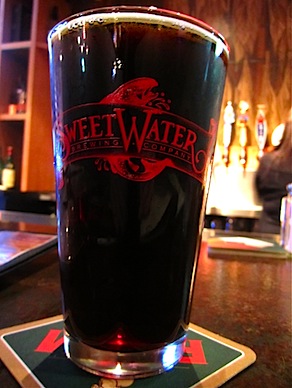 We were having so much fun that we nearly missed our reservation at Nana's – another Durham restaurant that's been on my list since July. It definitely lived up to expectations; the interior was a warm and cheerful yellow with bright modern paintings that reminded me of Santa Fe.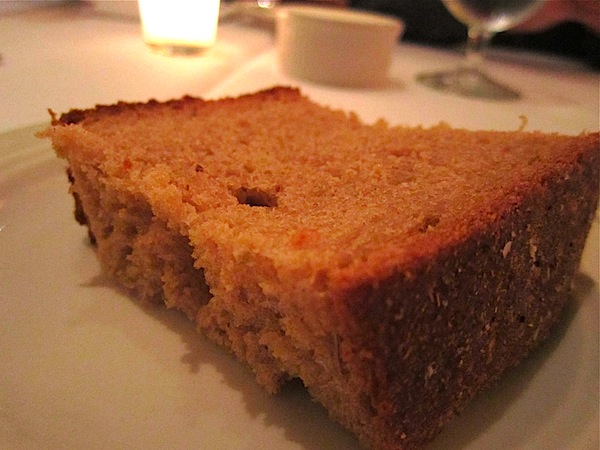 Whole wheat focaccia and shiraz to start.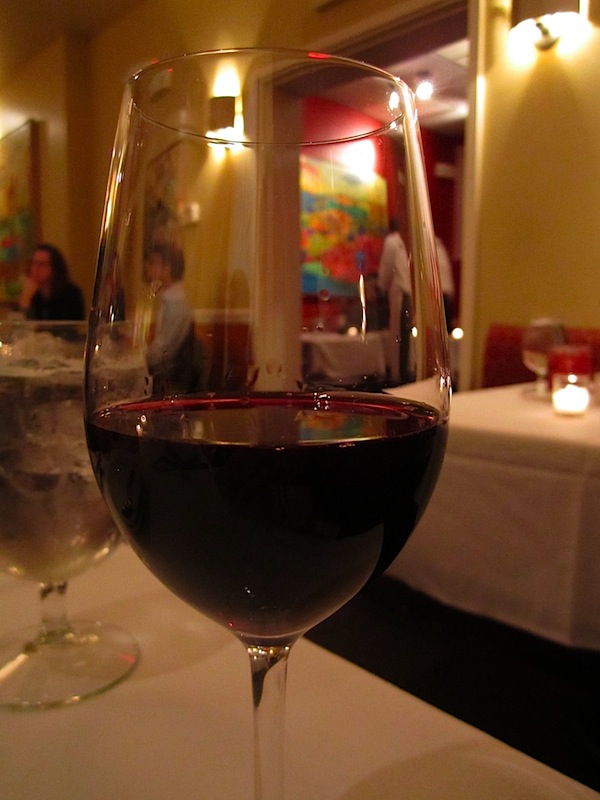 Matt and I split the risotto with slow cooked reef short-ribs, roasted butternut squash, and parmesan. The beef was the best part, as it melted in my mouth. The flavor was also a bit peppery and spicy, which was nice considering that most risottos are more creamy/milky tasting.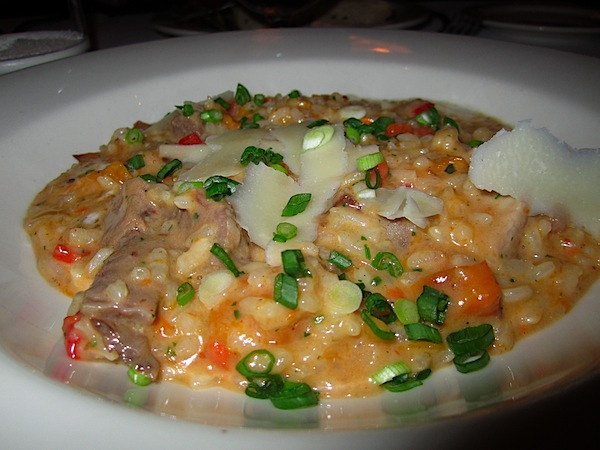 We also split the pan roasted grouper over butterbeans, sweet corn, and local squash finished in with a lobster red wine sauce. This dish was also delicious, although I do need to be careful with splitting because I lost a good deal of broth in the transfer. The fish itself was pretty traditional, but the sauce and beans paired with the fish was unique combination.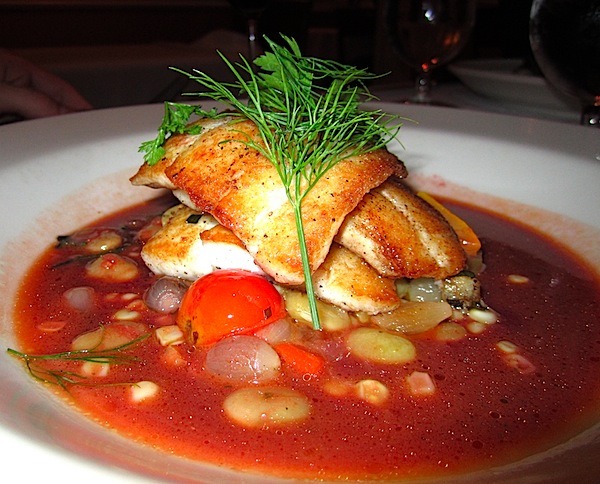 And who can resist a dessert described as a gooey pumpkin cake? This was like a mix between pumpkin pie and a spice cake and it was served with vanilla bean crème-fraiche ice cream.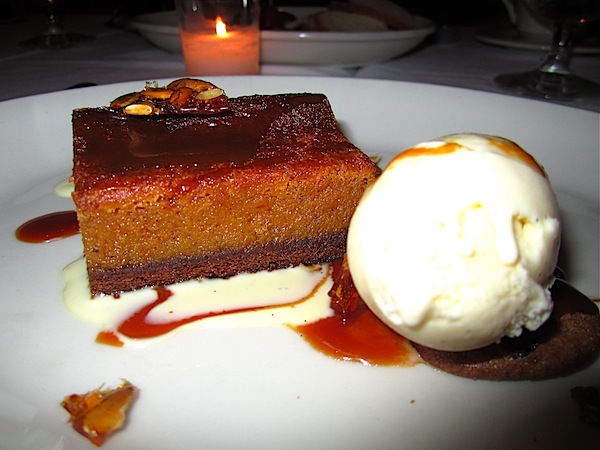 Another heavenly weekend has come to an end, but with only three work days standing between me and Thanksgiving, I'm actually looking forward to Monday.
Sweet Dreams.