I know, I know – what a beautiful dinner. But that dog right there is one of the best sun-dried tomato chicken sausages I've had and it's on the doughiest special Thanksgiving stuffing bread from Great Harvest. I inherited loaves of bread that couldn't be sold after the bakery was closed for the long weekend. All of I want for dinner is this bread! Tis the season for comfort food. But even better than bread is pie and there's one more slice with my name on it in the fridge.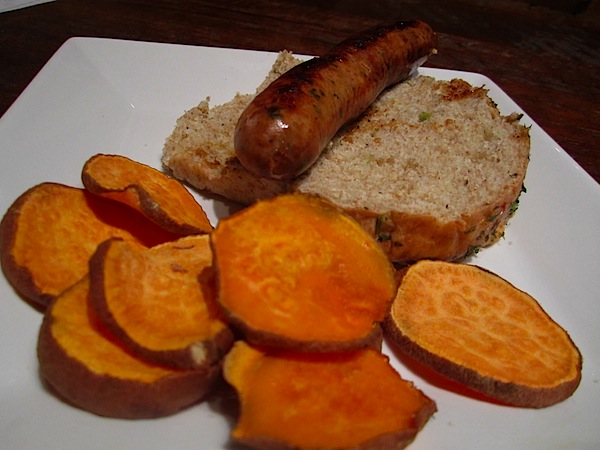 pie on its side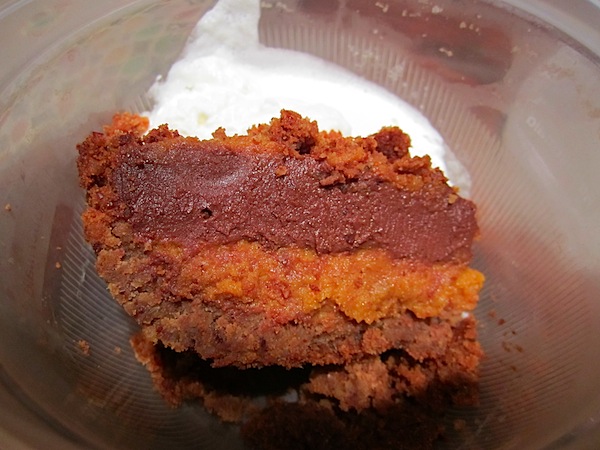 I actually didn't mind returning to work today (well that's a lie, for about an hour, I procrastinated and wished I was still drinking beer). But sometimes it's nice to get back into a routine and I definitely enjoyed being back on the spinning bike this morning. I've only got about 3 weeks until my SYNC groupon expires and I'm definitely getting sad to say goodbye to my studio.
The pandora pop Christmas station also made my day cheery. Faith's where are you Christmas and Celine's the magic of Christmas day are two of my very favorites. Speaking of Holiday cheer, I had decided not to buy a Christmas tree this year because they're just too expensive. But then I got to Whole Foods and smelled the fresh needles and decided I will reconsider. Maybe I can convince Matt to chip in. My penny-pinching is extreme this month, obviously because I need to buy Christmas presents, but also because I need a hair cut before the holidays. I have more split ends than you could ever imagine. That combined with my browning hair and I'm just not ready to run into old friends over the holidays.
Do you guys get a fresh cut for the Holidays? Tree or no tree?
That's all folks. Time to do some reading.