Despite feeling extra extra zonked today, it was a cozy rainy day and I was generally productive. Thanks to my space heater, rainy days no longer mean I'm freezing at my desk. I've loved the warm weather, but it's also nice to have colder days during the holidays. I've found myself thinking of Boston often lately, as I have fond memories of snow flurries, festive lights and Christmas trees, and holiday shopping on bustling Newbury St.
Needless to say, I was in the mood for warm comfort food by dinner time and I found a great way to use up some extra pumpkin: pumpkin bean soup.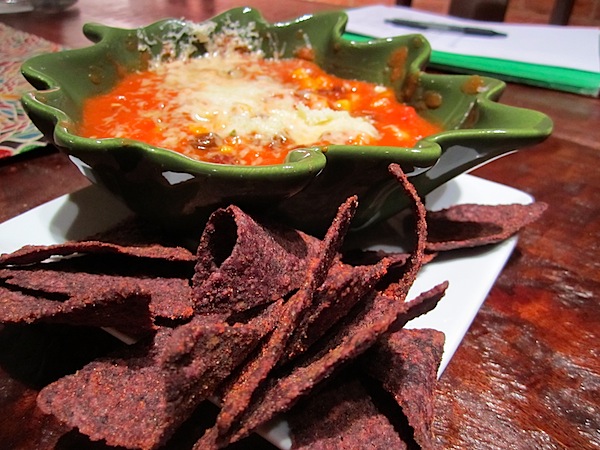 This soup was so easy to throw together, I had it simmering in no time. Then I went to put in a load of laundry, forgot my keys, and found myself locked out of my apartment with no phone [Matt was deep in a meeting anyway], money, or relevant contact information. I ran to the leasing office, but it was closed. My biggest concern was my soup! A twist of fate led me to one of the leasing agents at the bar within the restaurant in my complex. I was saved; and I was hungry!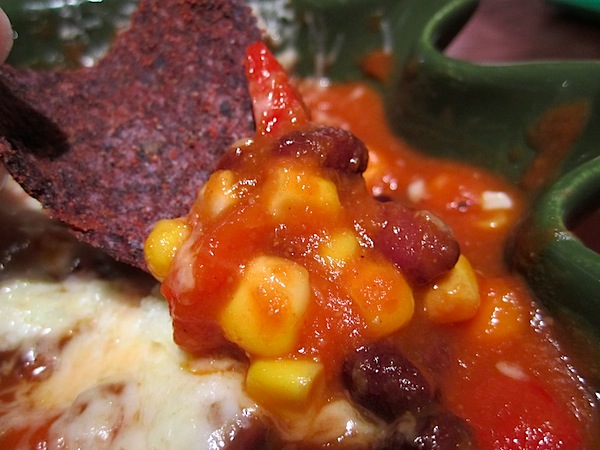 Whew. After that moment, this hearty soup with melted pepper-jack and spicy corn chips was truly a comforting food.
Goodnight.