Thanks to Thanksgiving, I've been feeling more motivated to cook! Leftover turkey = turkey and rice casserole. I'm tired of turkey; it needs to go!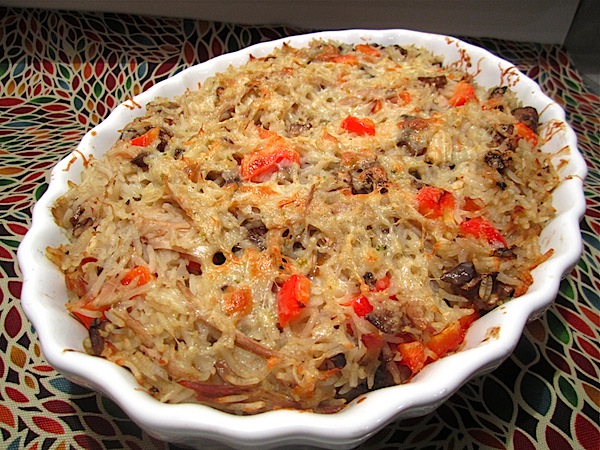 I picked this recipe because it was easy and relatively healthy.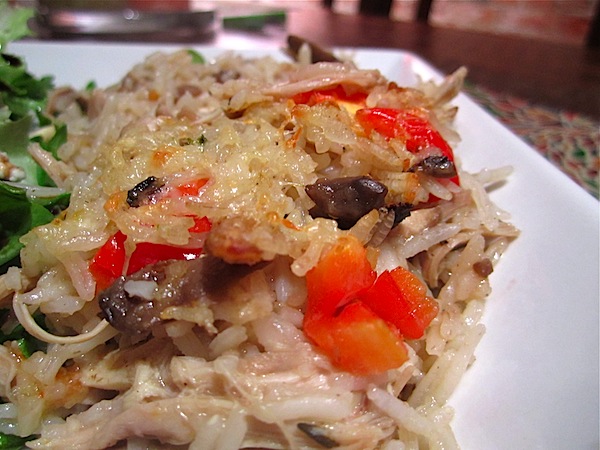 I added some pepper jack to the top because I can't live without cheese!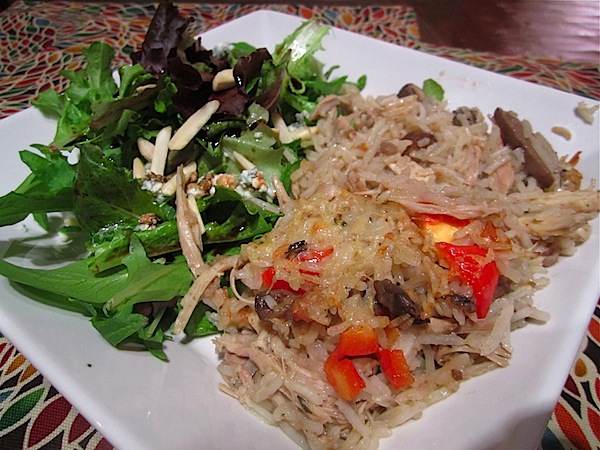 It was a bit bland, but hot out of the oven and mixed with the almonds and blue cheese from my salad, the whole pile tasted pretty awesome. I was surprised when it was gone in about 120 seconds.
I had a fabulous day at work. Why? Because of a million little things:
-Wonderful festive Christmas songs on Pandora.
-New adagio chestnut tea that I discovered through Kath
-Half a pumpkin bar that someone in my office baked that went straight on top of my pumpkin oatmeal
-A sunny lunchtime walk
-The fact that tomorrow is Friday
-Lots of annoying tasks checked off the list!
For this evening, I rented one of my all-time favorite movies – While You Were Sleeping. I love Bill Pullman and I usually like to watch it around Christmas time because much of the movie takes place during the holidays.
The couch is calling. Bring on the weekend!!