Monday and I got along just fine today. I've got that feeling that something exciting is about to happen because Christmas break is right around the corner. I'm so pumped for some time off! I'm also dreaming of good food, and my brain is full of so many ridiculous recipe ideas for holiday treats. How will I ever narrow it down?
In the meantime, I'm eating chickpea tacos. Easy. I don't think I've had the hard shells since I was in high school. My mom always used them for taco night.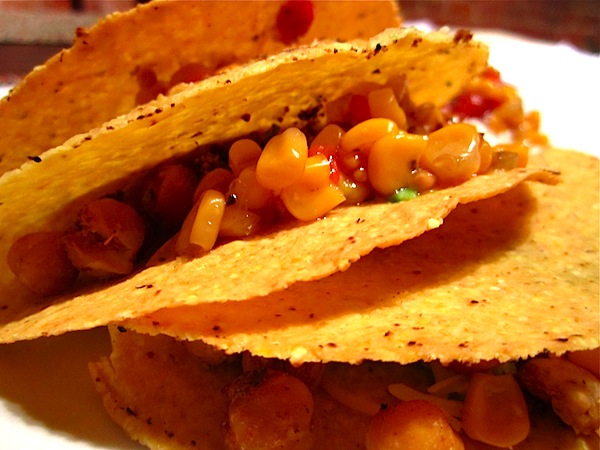 I topped these babies with TJ's corn relish, cheese, and avocado. I would have really liked a margarita too. Or maybe a view of the Pacific. Christmas in Cabo? Some day.
You guys are quiet out there. The calm before the holiday storm?