Tuesdays are never my friend. I'm not sure why, but I'm never feeling my best. And today was hormonal and a Tuesday. It was really a good day though; I just didn't feel like doing any thing and my work tasks were bugging me. I'm usually just a social drinker, but tonight, a solo beer was in order. The choices in the fridge were this or Coors (left over from Halloween). I actually do enjoy a Negra. Especially on la playa.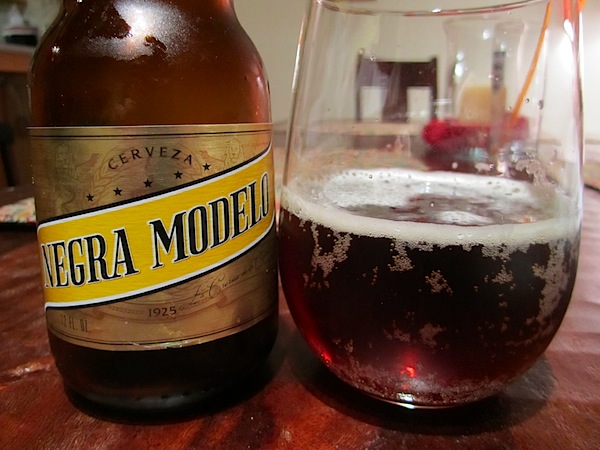 The best compliment to this? Tucking myself under my down blanket with a blue cheese veggie burger and fries. I'll spare you the beautiful photo, as I'm sure you're familiar. Instead of the sweet taters tonight, I went with regular potatoes and made thick wedges and drenched them in garlic, vinegar, and salt. Wow. This meal made Tuesday awesome.
In other news, the buyer on house hunters just bought a house for $99,000. Despite my very tight financials right now, that actually seems doable. Oh nevermind, it failed inspection. Guess that explains a lot. Sorry, you probably don't need a play-by-play of the episode. I'll mute it.
So, how are we doing with Christmas shopping? I have almost all of my ideas, but I need to actually shop! I'm waiting for Matt to finish exams next week and then we'll face the crowds and hopefully knock it out in one day. This is when I miss Newbury St. and breezy outdoor shopping.
Are you an online, outdoor, or mall kinda shopper?