Rainy day = going out for a beer! Matt penciled me in for an hour this evening, so I've got to change into stretch pants and head out the door. But first, a calzone.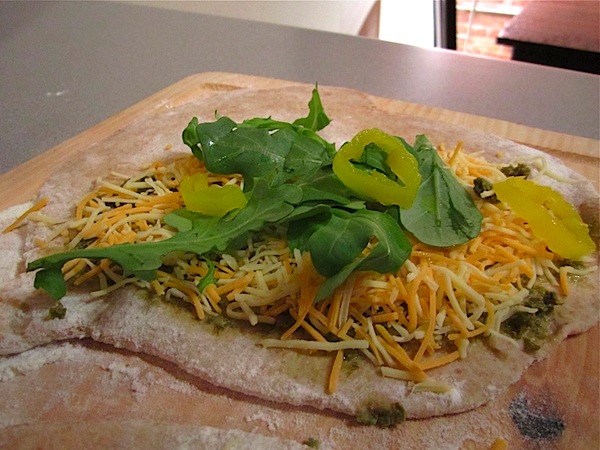 I stuffed this with pesto, cheddar and colby, arugula, and banana peppers. But the dough, oh the dough, is what made this awesome. Whole wheat pizza dough has redeemed itself. Maybe it just tastes better in calzone form?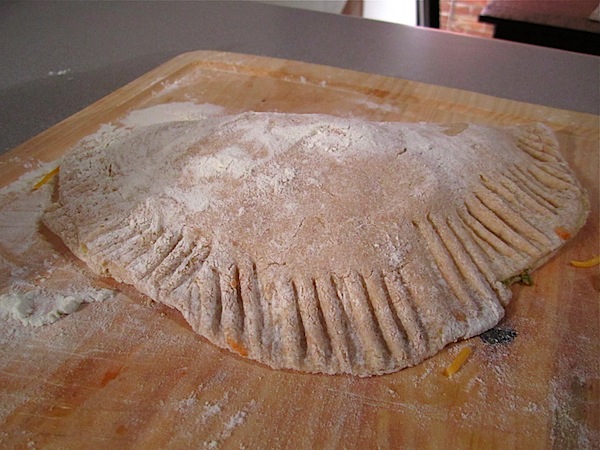 Looks like a huge empanada!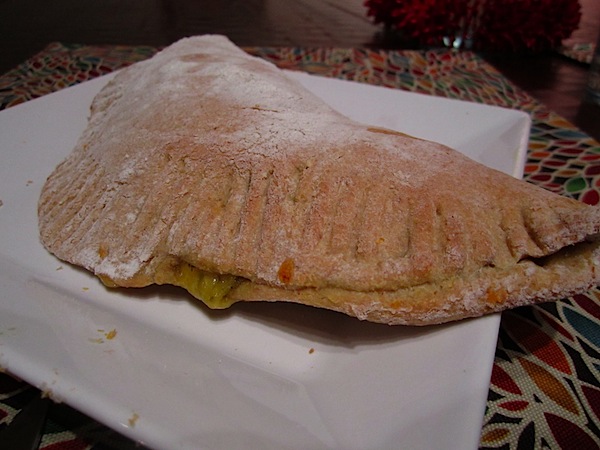 He could have used more stuffing, but I've always liked my pizza simple. Did you know that I didn't like pizza at all until college? I hated tomato sauce growing up, and still prefer white pizzas for the most part. I think I'm eating for all those lost years because now it's one of my top five favorite foods. It's also cheap:) But why am I rattling on about pizza? This is a calzone!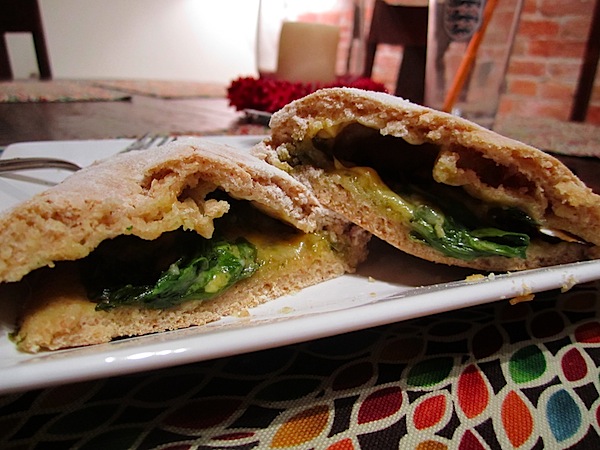 We're over the hump folks, and I feel so much better because of it. I'm heading to Baltimore with my mom this weekend to visit with grandmother, so I have lots to look forward to. Next week is full of holiday events, and then we're to the final week before the big day(s). Sometimes I find it hard to believe that another year has gone by.
Beer time.