Hey there,
I didn't get to bed on time last night, and I've been yawning up a storm. Ya wouldn't think one hour on one day would matter so much, but I'm fragile because my body is so used to this schedule now. Work was fun today because we had a big potluck lunch for the holidays. Everything was awesome! There are usually things I'm not a fan of at potluck gatherings, but everyone took the time to cook something unique and the variety of food was great. It was also really nice to sit around for an hour and play holiday games. I contributed sweet potato and black bean enchiladas (I used Emily's recipe and subbed sweet potato for butternut). I thought they turned out great, and I will make them again!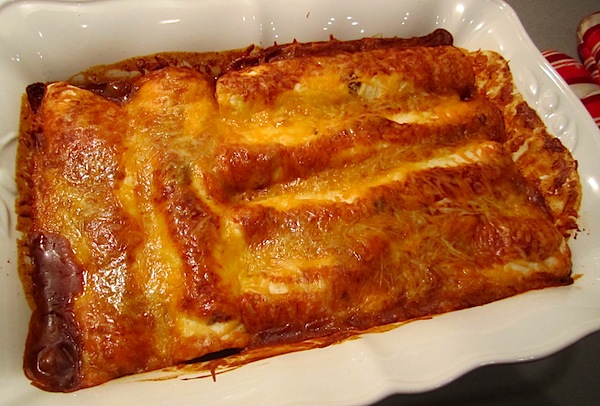 I only had a small slice at lunch, so I could try more of everything else. We had leftovers though, so enchiladas were had for dinner!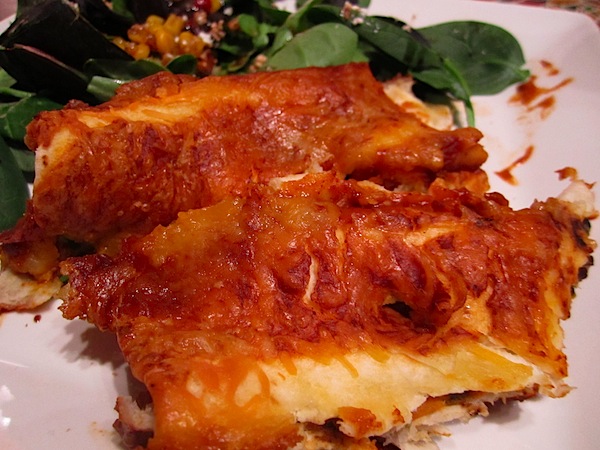 I'm loving the Trader Joe's corn relish on salads these days, especially with goat cheese.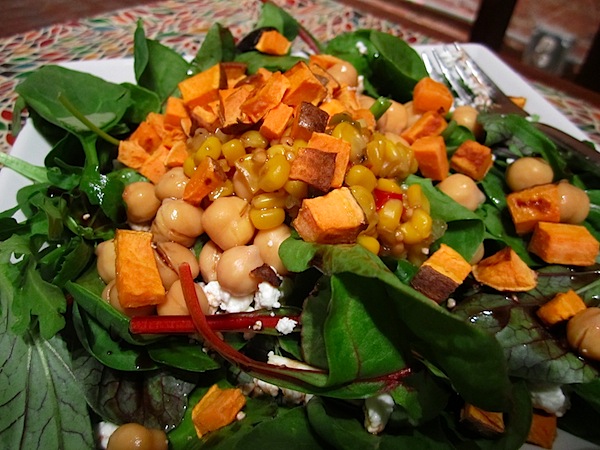 Is anyone else having trouble with the world wide web tonight? I keep going to websites with really weird characters.
So I mentioned it is a busy week – it seems everyone here decided to have a get-together because many of the students and partners are heading home for Christmas after exams. I think Matt and I are the only people whose family lives in the triangle area, and it's nice not to have to think about travel. Tomorrow, I'm heading to a ornament shower, and Wednesday, Thursday, and Friday are Christmas parties. Saturday, my parents are joining us for a special dinner. I love parties, but I do wish they could be more spread out! There are so many lonely and cold nights in January that could use a good party.
Do you enjoy the craziness of the Christmas party season or do you prefer the calm of the other seasons?
Yay for bed!