Yall know I love nights out during the week. Tonight was no exception. I went to the wine bar for a small wedding shower for one of my Fuqua friends. We all brought an ornament to share- a very cute idea!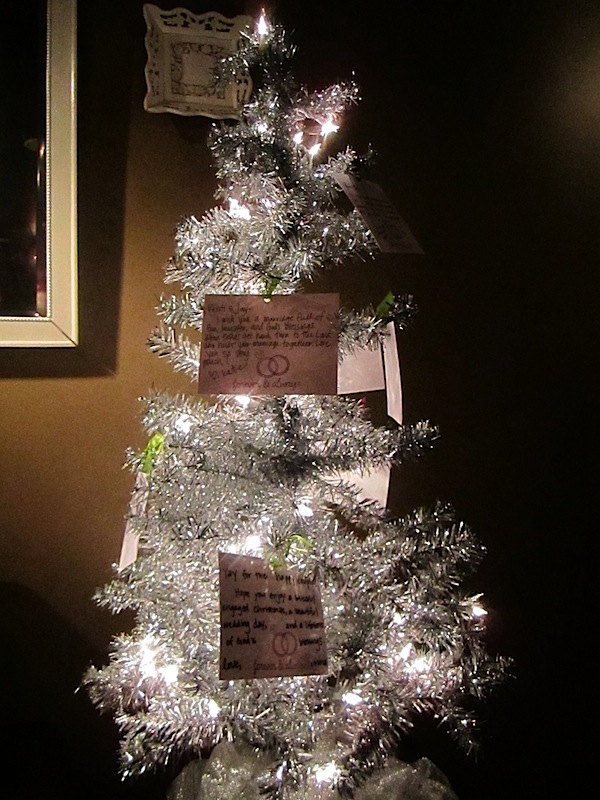 I had a wonderful glass of red wine. I actually don't even know what it was because I asked the bartender for a recommendation and he poured a glass.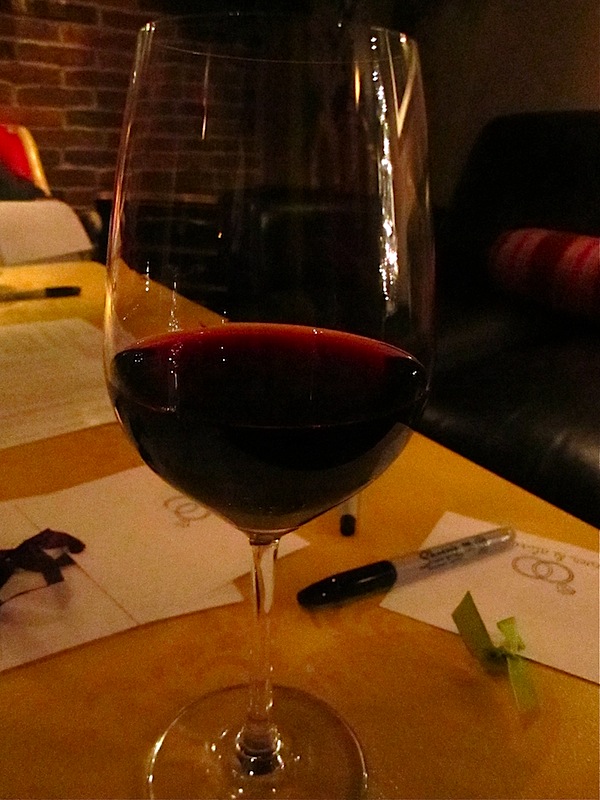 The wine bar is called Six Plates because they have six rotating small plates. Tonight, I choose the serrano wrapped shrimp and risotto cake, which was described with the following ingredients: sweet potato/ancho/cotswald risotto cake, poblano pepper, vanilla lime sour cream, pea shoots.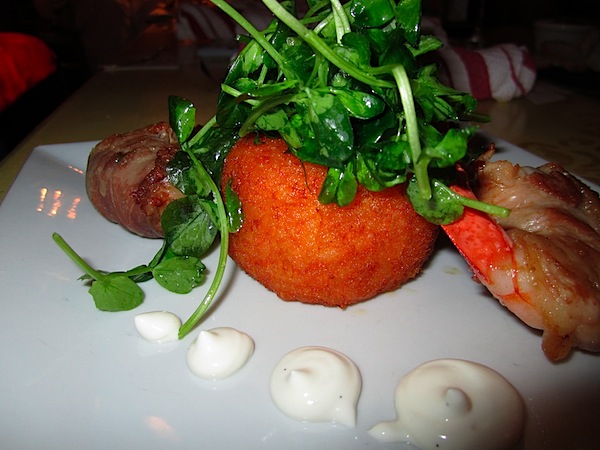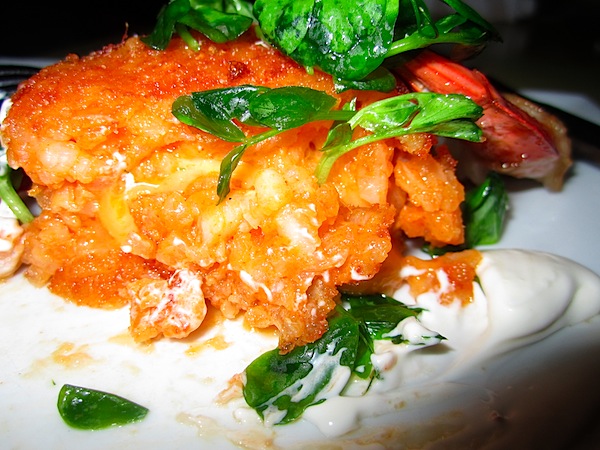 Oh my goodness, it was delicious. I devoured it, trying to remember the last time I had awesome food. I'm sure it was recently (duh), but this just tasted so good on a Tuesday night.
I'm super tired for some reason – perhaps due to the red wine or the fact that my brain is overwhelmed with my to-do list before the holidays. It's a big push before the end, both at home and at work.
Are you winding up or winding down?
Night.