Last night I hosted a dinner for my best friends from high school. Oh, how wonderful it was to see everyone and finally really relax!! I provided the adult beverages and Kath's/Karen's wonderful veggie lasagna, and everyone else brought the rest.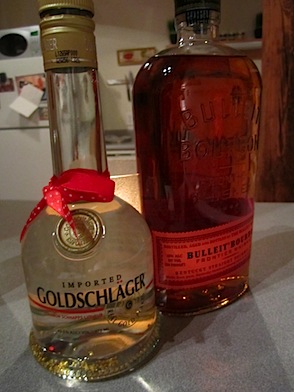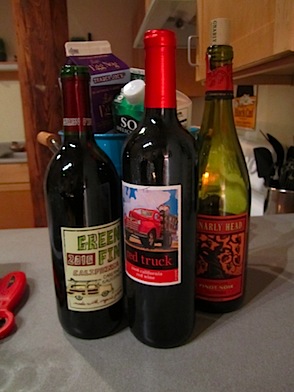 I had an eggnog + bourbon and another Sweetwater Festive, but had to stop halfway through this beer because of a bad headache:( I think the exhaustion of the week caught up with me.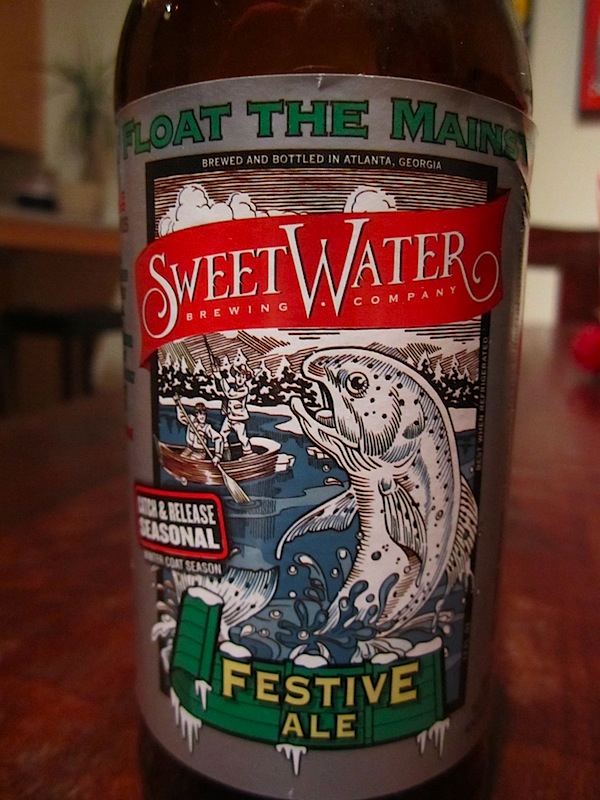 But, I still managed to enjoy fabulous food and intriguing conversation.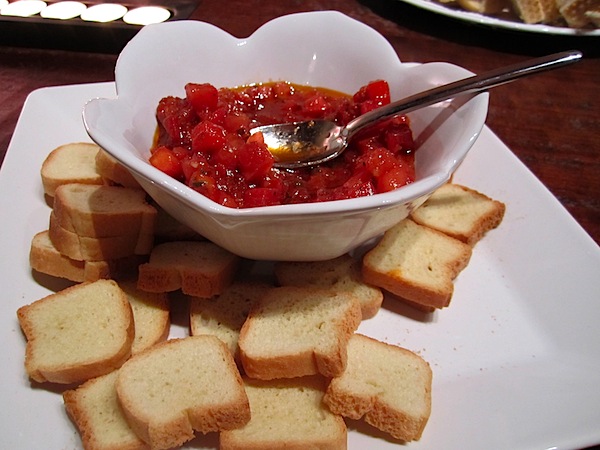 Appetizers were bruschetta and eggplant dip.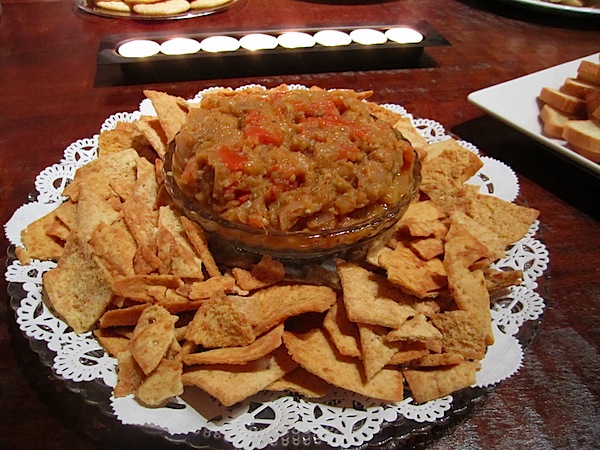 I actually didn't snap a picture of the lasagna, but got all the desserts. The infamous buckeyes: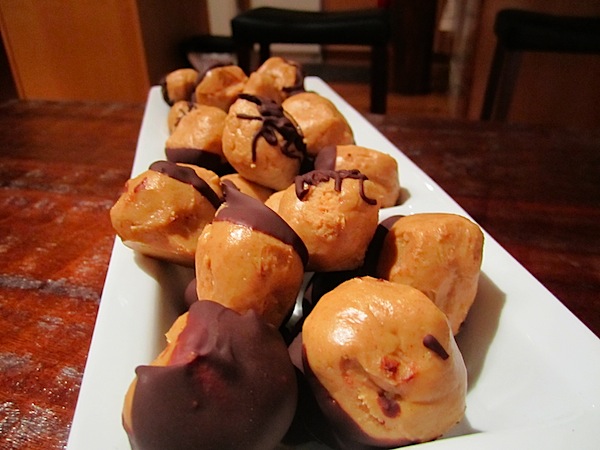 My friend Laura's famous peppermint brownies….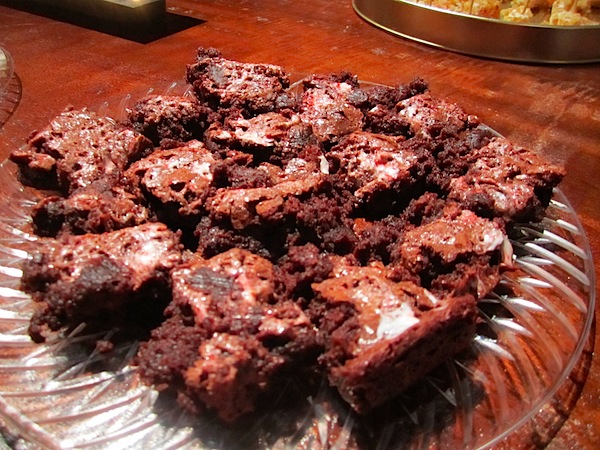 and chai snickerdoodles!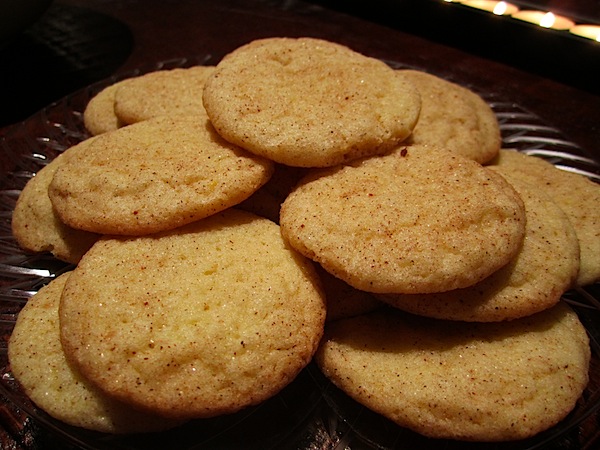 Corbin's incredible white chocolate peppermint popcorn.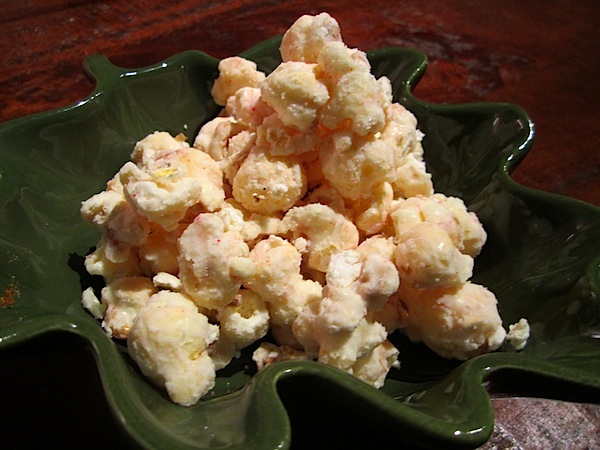 And Meredith's fruit crisp!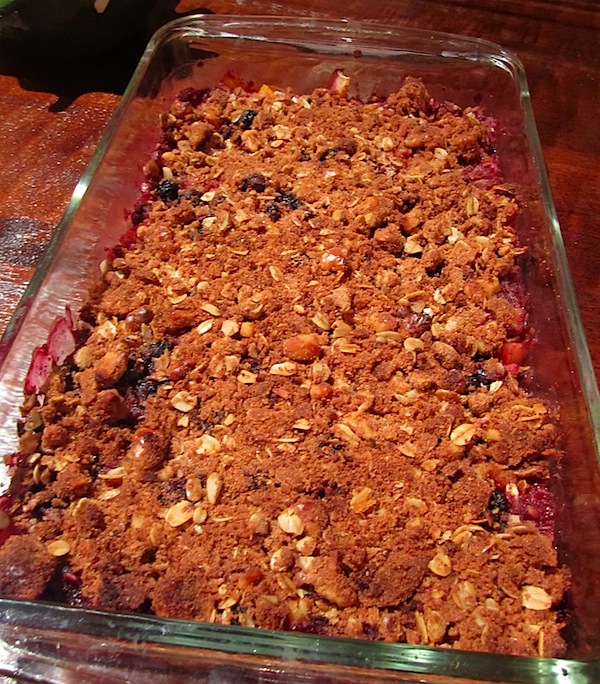 I kicked off my first day off of work with a leisurely breakfast, an hour at the gym, and I spent the afternoon baking a white chocolate peppermint cheesecake! I'll let you know how it is tomorrow. I'm now at home in Hillsborough and Matt and I are preparing for yet another party! Let the festivities begin.