Hi from Amelia Island! Matt said the surprise exceeded expectations! We arrived in a little over 7 hours and found a sunny, 60 degree day in Florida.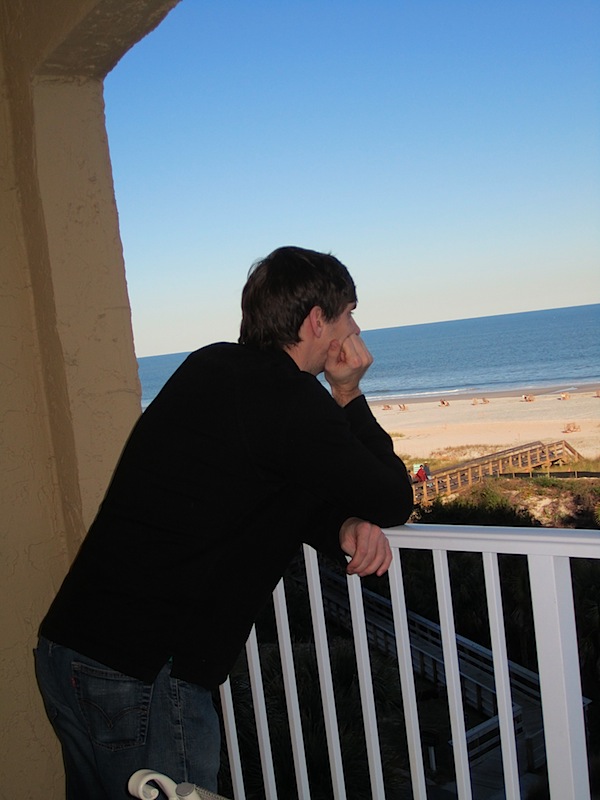 We had a little bit of trouble checking into our room and ended up having to wait a while before we were moved to the correct room (the one we were assigned to hadn't been cleaned yet). However, I was very impressed with the costumer service at the Omni and they even sent up a cheese platter while we were waiting. We also checked out the resort gym and got in a quick workout before finally getting to our room to get ready for the evening.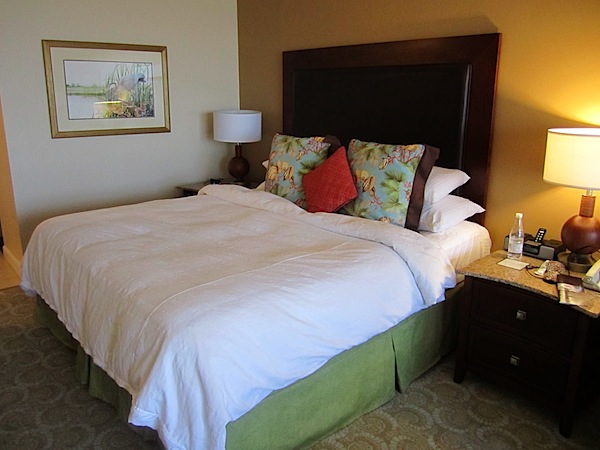 Matt and I popped open this year-old beer that we picked up on a visit to Newport.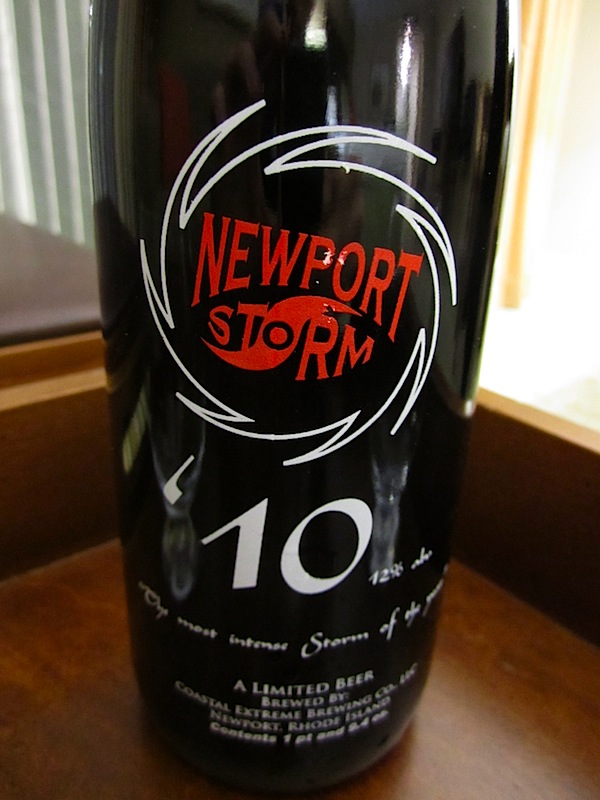 The view from the room ain't bad.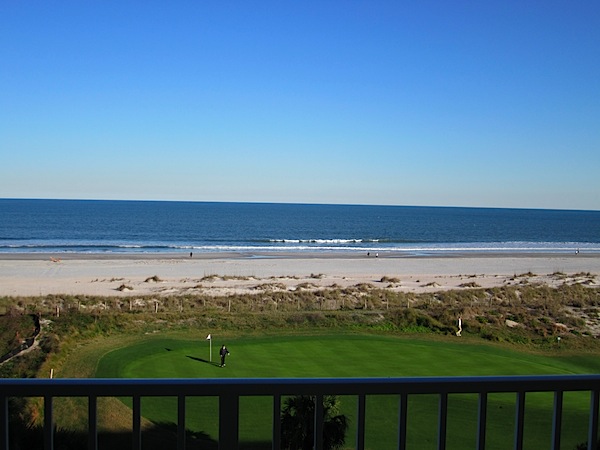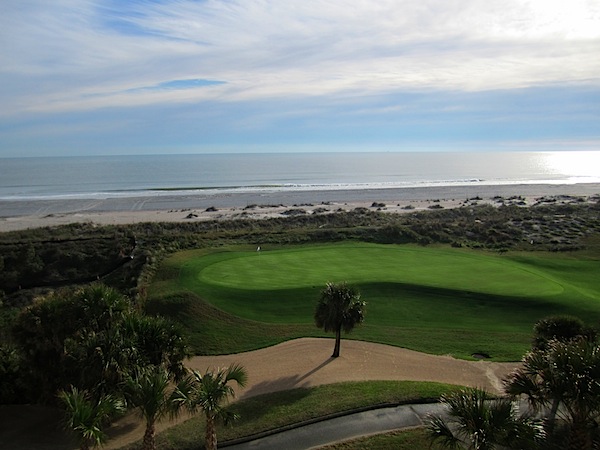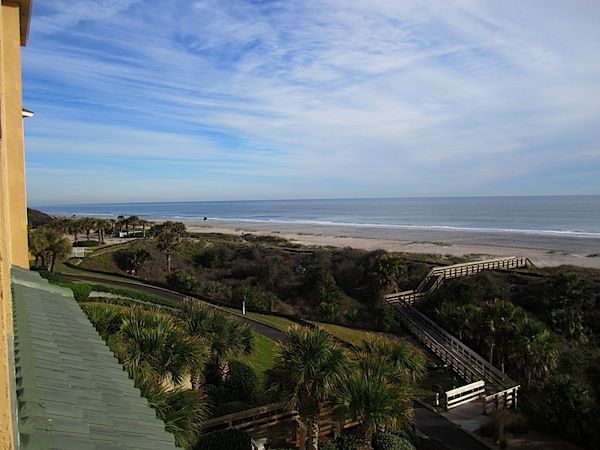 We've also enjoyed two awesome lunches on the island: a pulled pork and fried green tomato salad yesterday…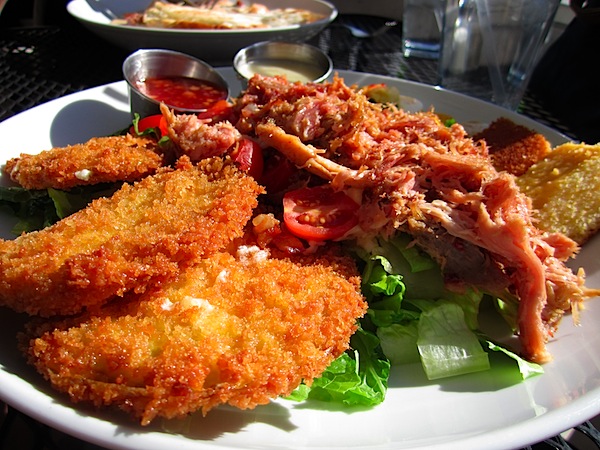 And a veggie burger and lentil salad today.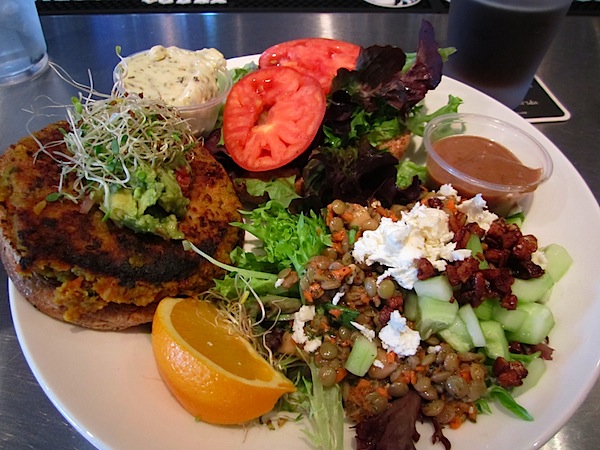 Last night, we split a big order of fish tacos,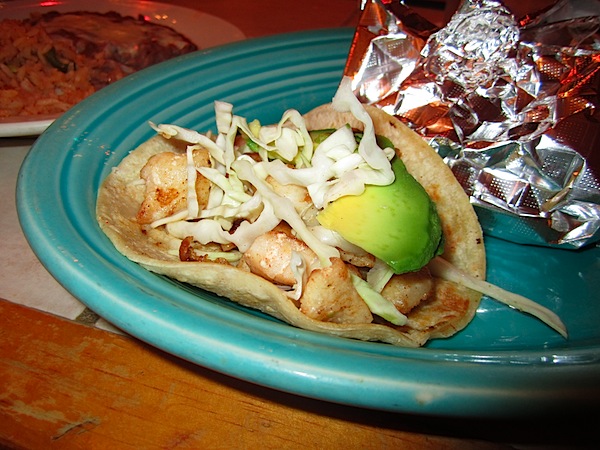 after drinking the famous pirate's punch at the oldest bar in Florida.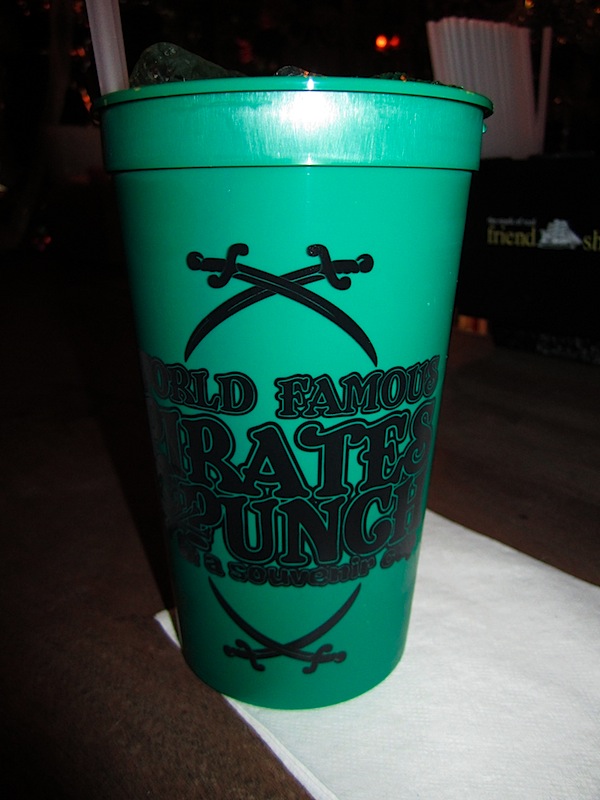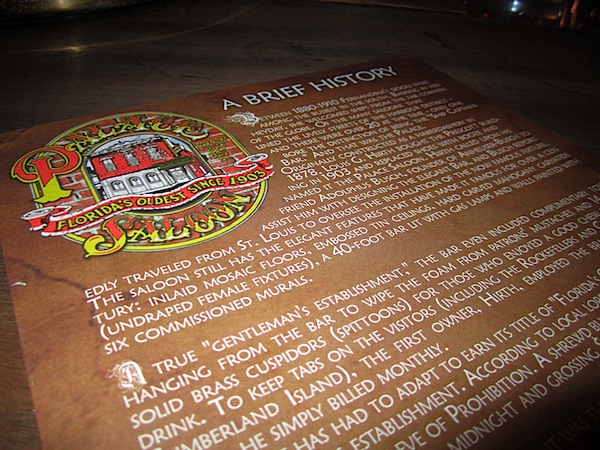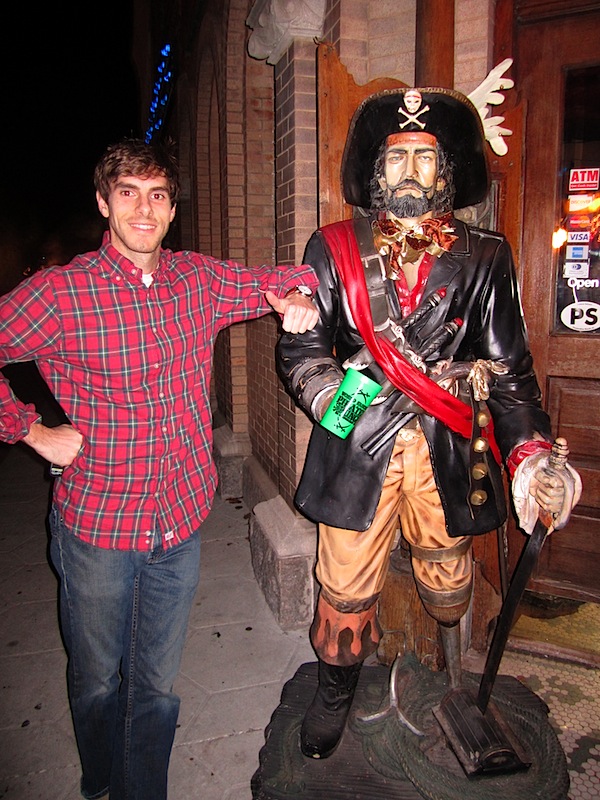 We obviously enjoyed margaritas with our dinner (these were huge) and retired early-ish last night after listening to live music at the lobby bar.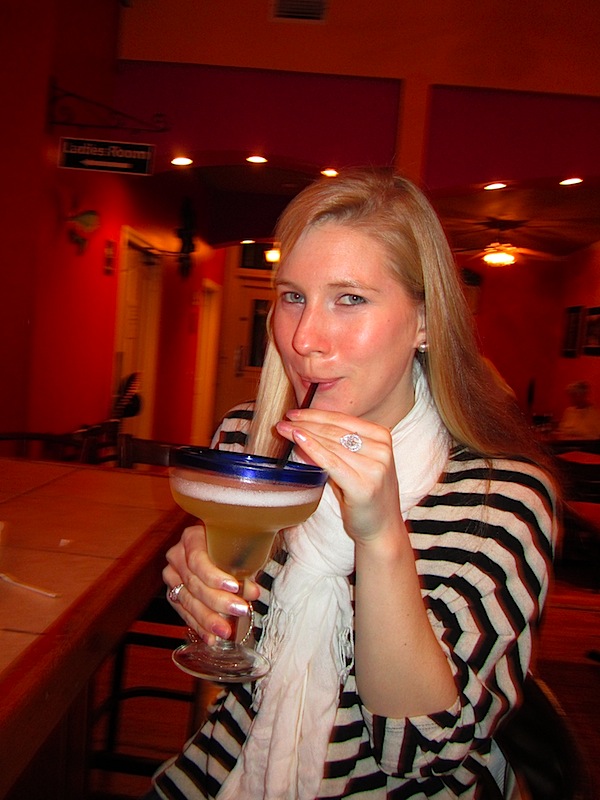 Before lunch this morning, we took a six mile hike around the marshlands of the state park here.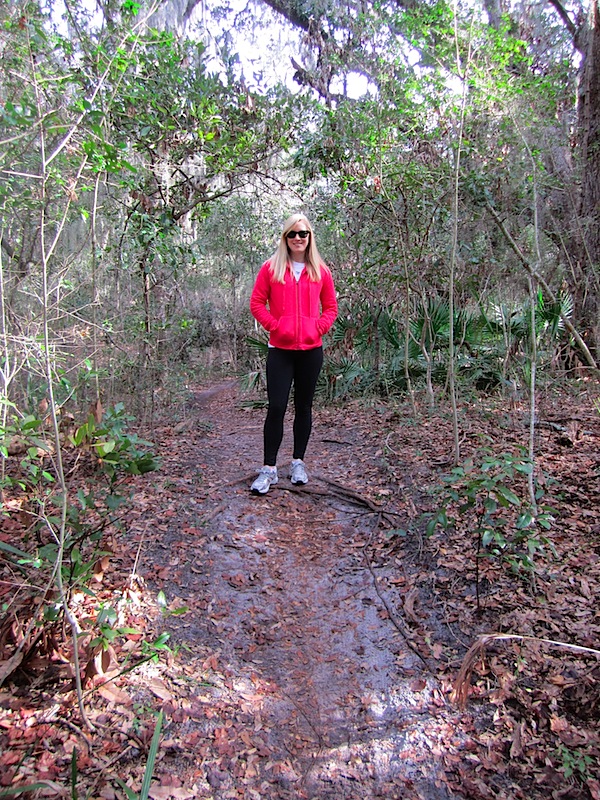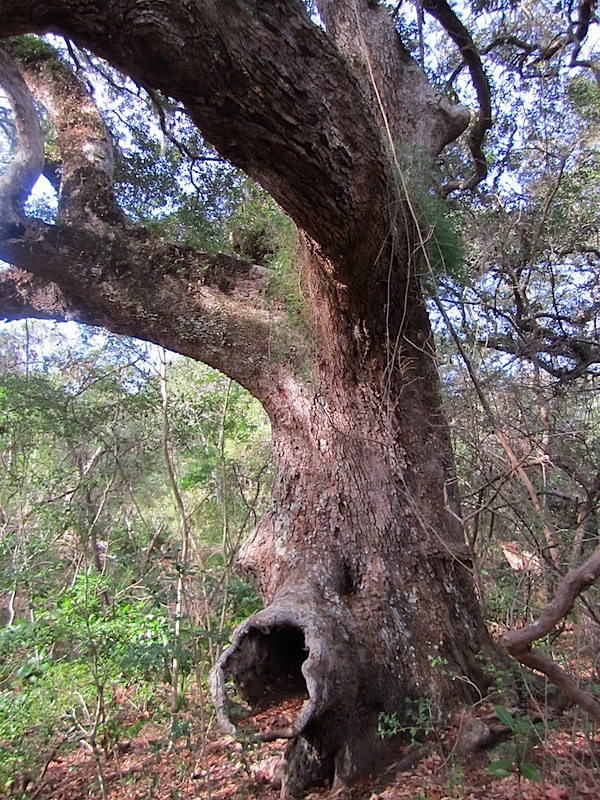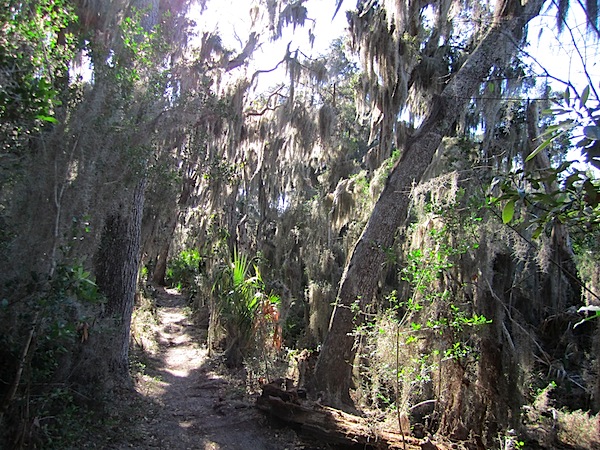 And now we're eyeing these, trying to decide if they'll spoil our dinner. The one on the left has cookie dough on top in lieu of icing!!!!!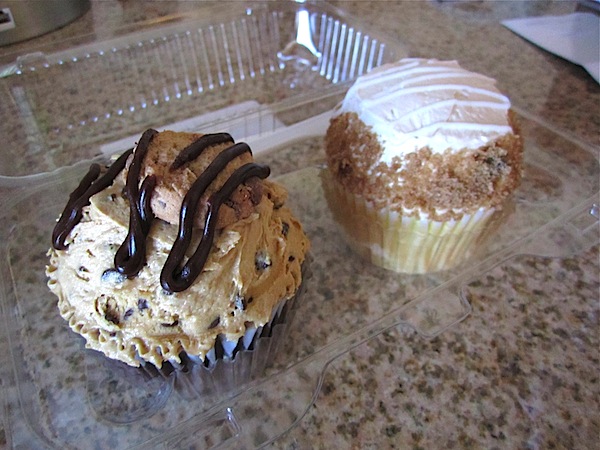 Resting before happy hour. See ya.