On our last day of vacation, we went all out and totally made up for stomach aches and early nights. It may have been my favorite day of the trip!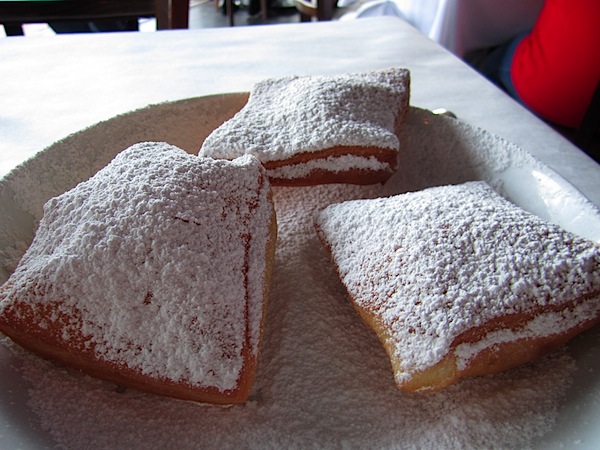 We slept in, had tea, and then ventured to the famous Huey's on the River for brunch. We obviously got the beignets. They were warm and doughy and fabulous. Totally hit the spot!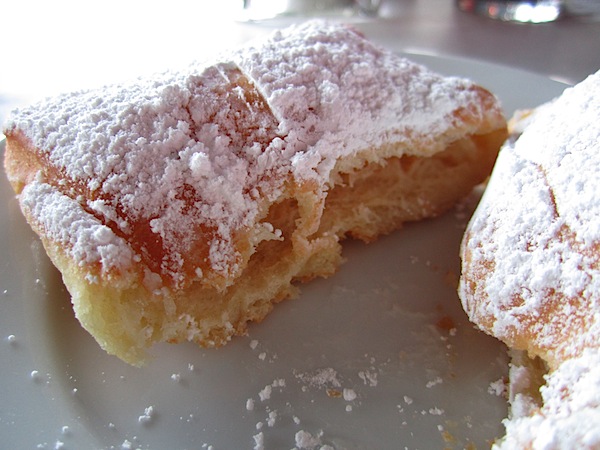 On the side of doughnuts, I got the most delicious crab cake. Seriously one of the best i've ever had. It was broiled and packed with meat.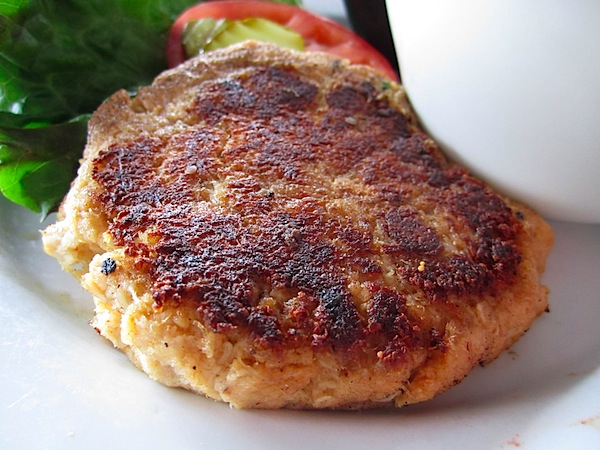 Dipped in parmesan garlic grits! Twas the perfect brunch!
After brunch, I went and laid in the sun in a park on the glorious 70 degree day. It felt sooo good to be warmed by the sun. A little rest = time for beer. Matt and I split a sampler at Moon Riving brewing company. I actually liked each and every one of them!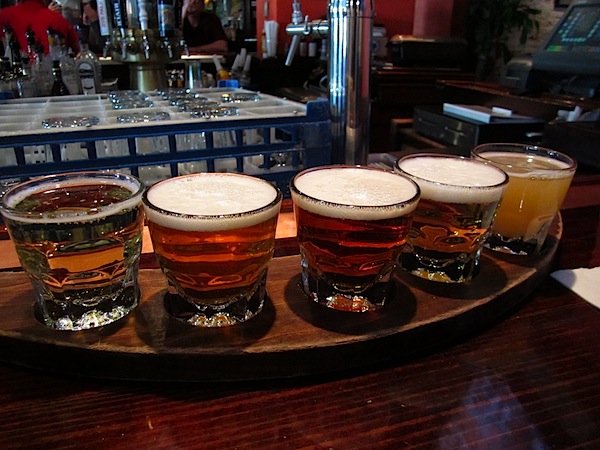 I got the Belgian wheat in a to-go cup, so we could walk over to city market and listen to live music.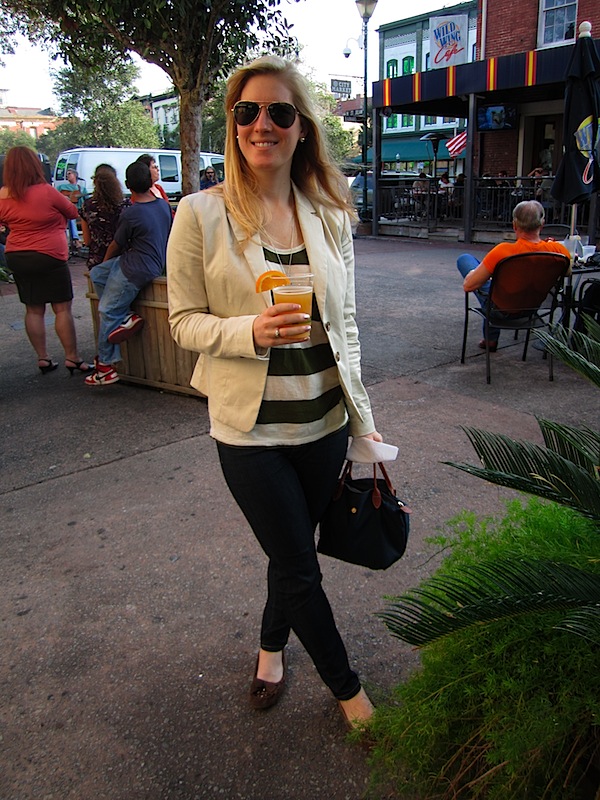 But the day gets even better! Waterfront bars and roof decks are too of my favorite things on the earth. We found both at Rocks on the River.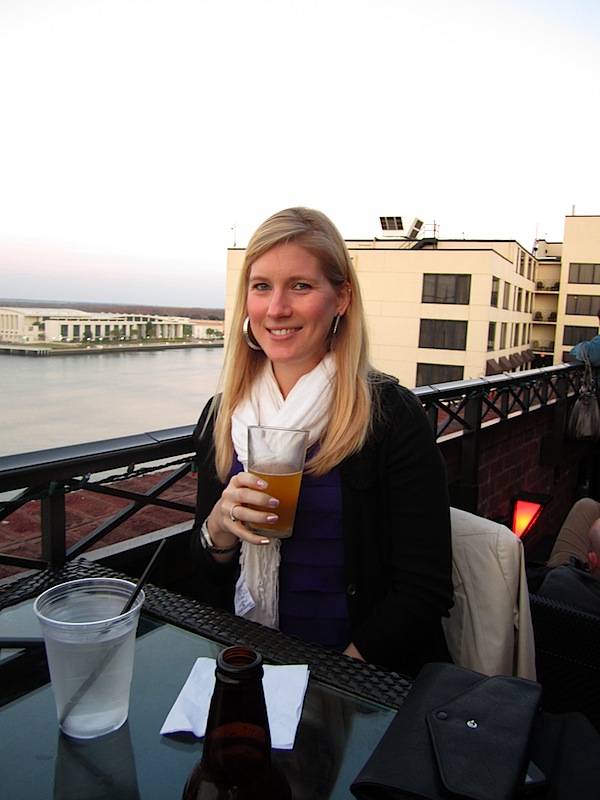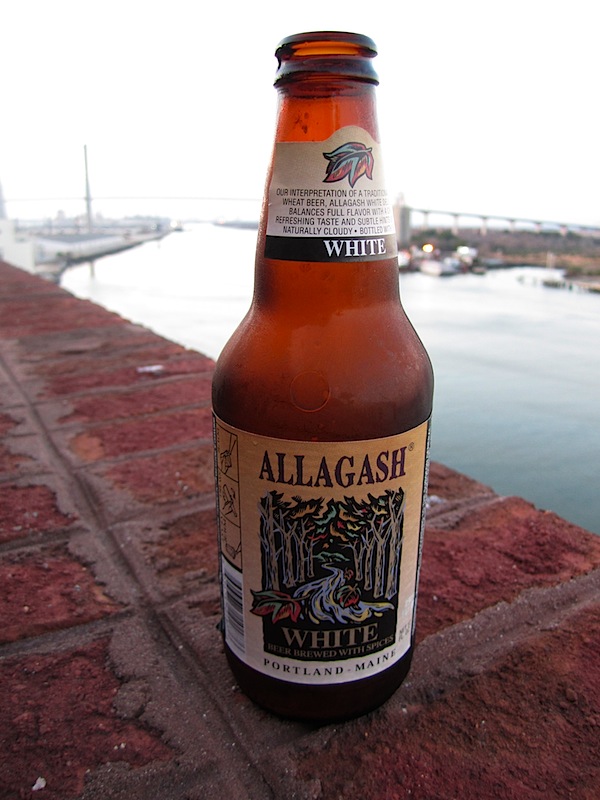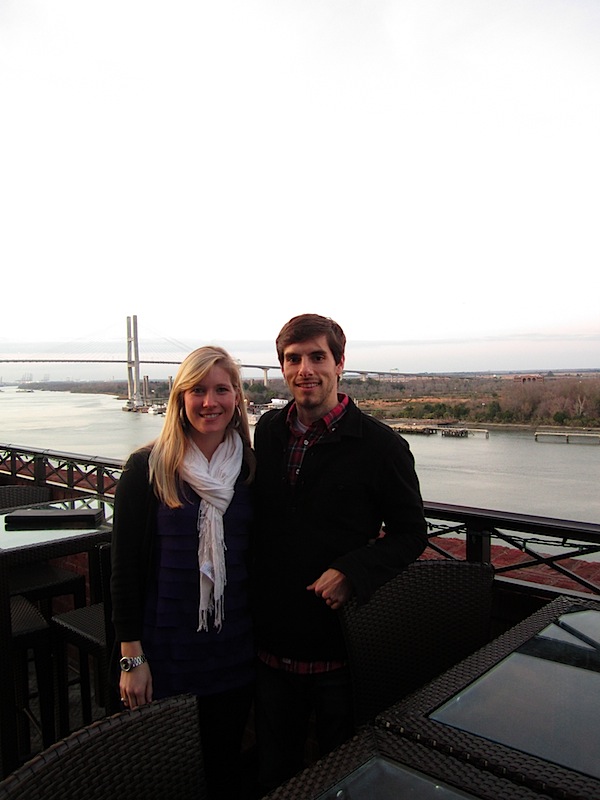 We chatted and enjoyed the beautiful pink and purple sunset. I live for those moments.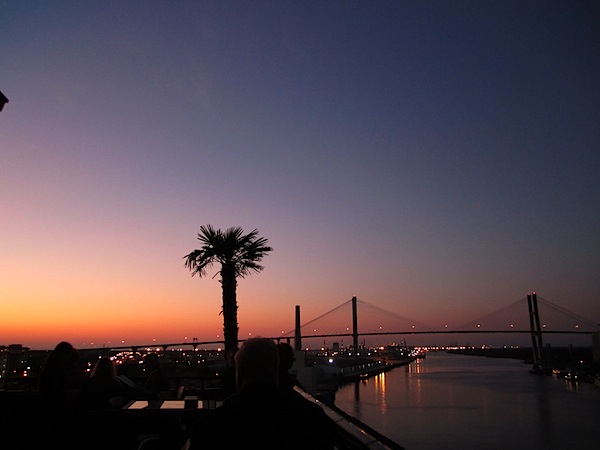 And then a jumbo barge appeared out of nowhere! And it got cold, so we continued on to the Pink house.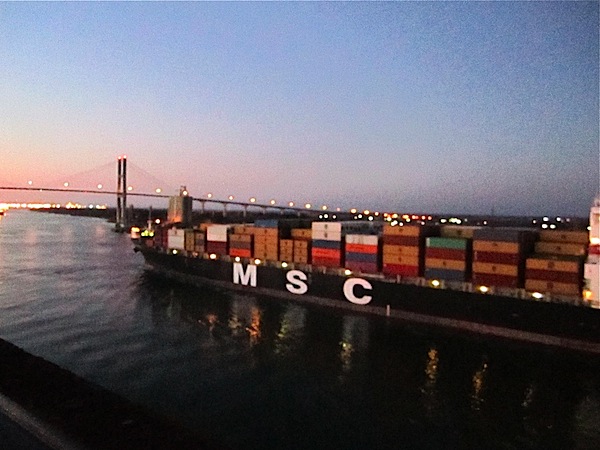 We had dinner at the Pink House long ago, on one of our very first trips, so we decided to duck into the tavern for a drink.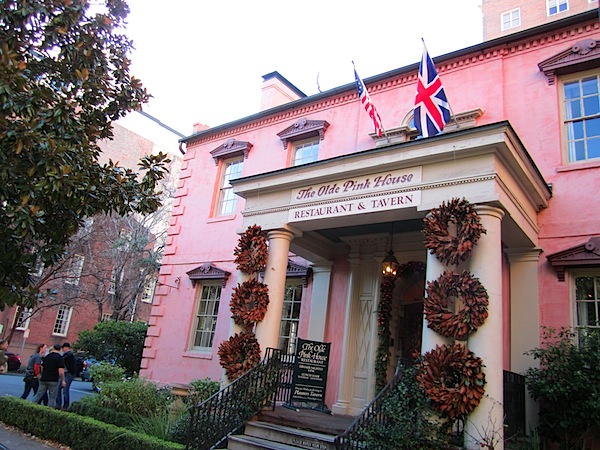 I had a perrrfect mint julep and we shared seafood spring rolls.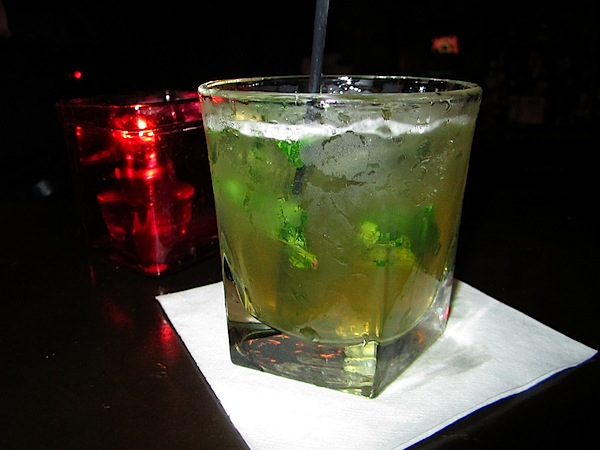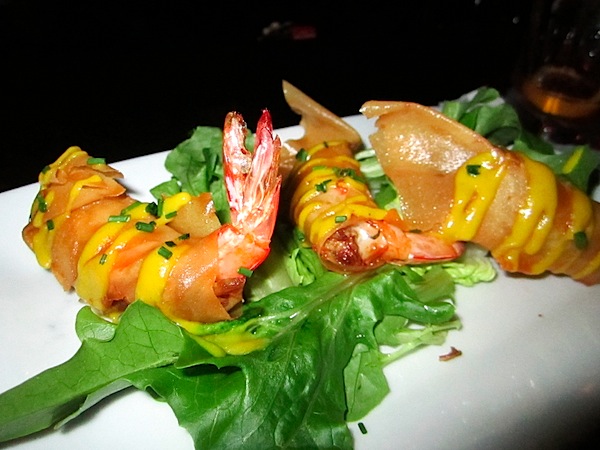 And then Matt declared that he wouldn't go home until we located and consumed fried pickles. So I got to Googlin' and we had some of the best fried pickles EVER at Congress St social club.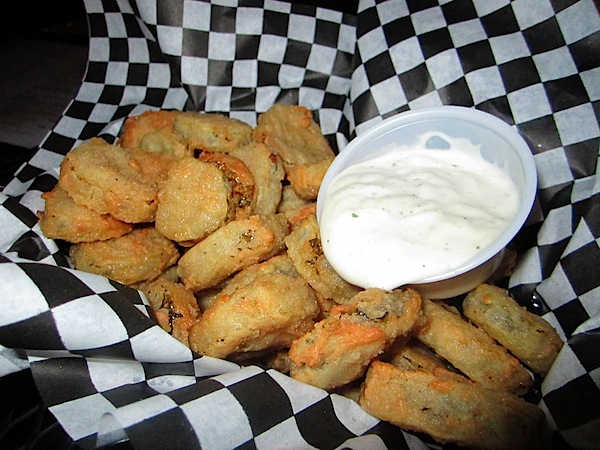 And $2 pork tacos!! They were packed with flavor. We resisted ordering 5 more.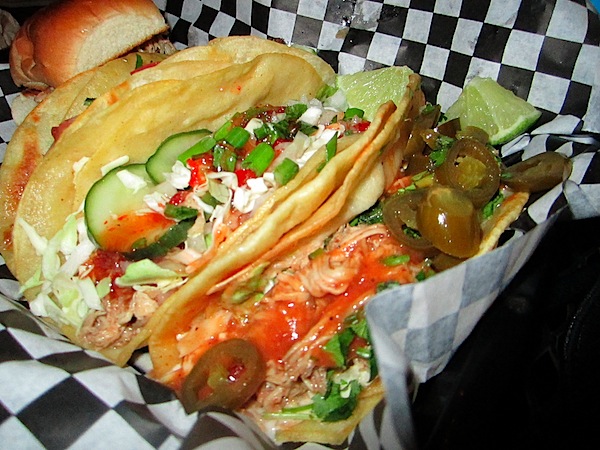 This day will live in my memory as complete awesomeness. Tomorrow's another weekend. Yipeeee.