The other night, when it was cold and dark, and sad not being on Christmas break, Matt took me out for Cuban food. I'm a huge fan. I mean black beans and plantains on a big old pile of rice? Always a good choice.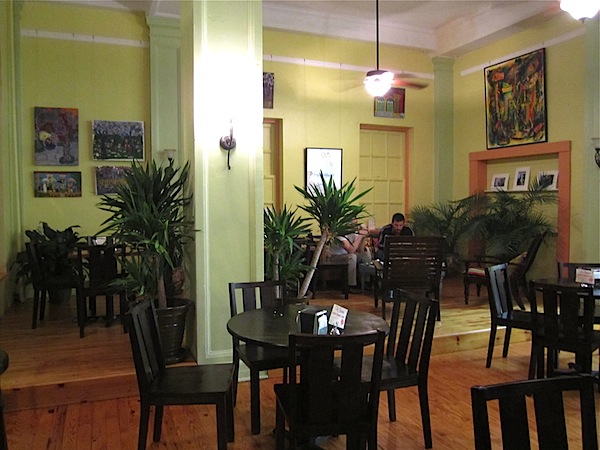 The Old Havana Sandwich Shop is a new restaurant in Durham that uses local, pasture-raised pork in their traditional platter and sandwiches. The inside felt tropical!!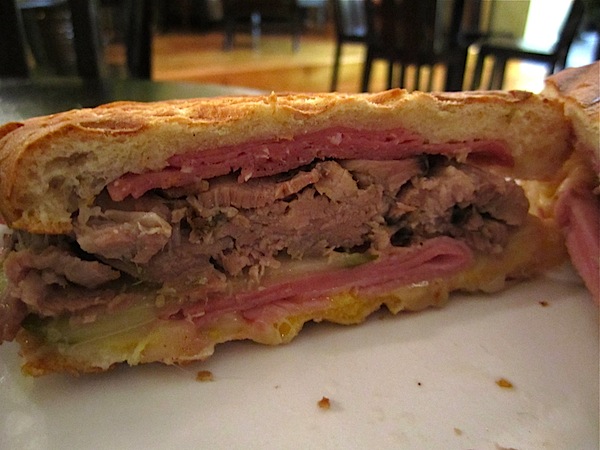 We split a traditional cuban with pickles, pork, ham, and cheese, as well as a platter with slow cooked black beans, rice, pork, and plantains.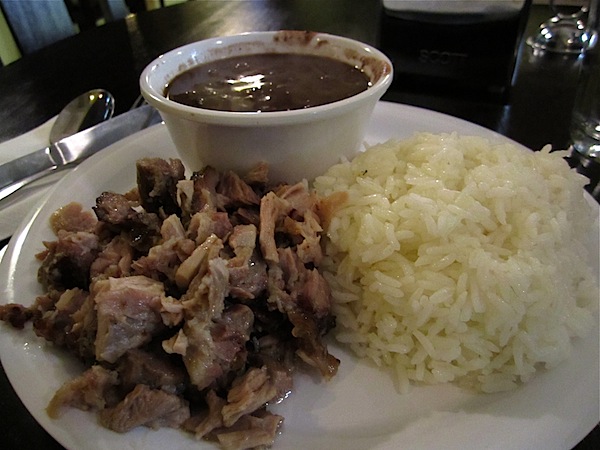 The platter came with a mojo sauce (white balsamic, olive oil, lemon, garlic, salt) that was incredible. The plantains were also perfect. I absolutely loved this meal and totally want another right now!
Other than eating, I've been really busy and totally overwhelmed this week. All of a sudden, I'm realizing all the things I have to do at work before I leave and there's tons of paperwork and preparations for the new job. I'm also heading out of town this weekend (burglars: Matt will still be here) to visit friends for the holiday weekend, which I'm quite excited about. Between a headache and cramps, I couldn't be more ready for bed. See ya.