I've been craving sunny, tropical foods in an attempt to counteract winter (not that we're having much of one down here!). Thus, the cuban food. I think it also has to do with the mojito and mint julep I had over New Year's. As soon as Christmas is over, I'm ready for spring!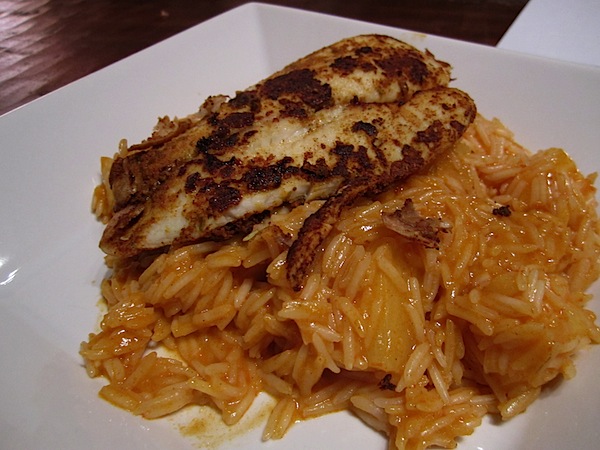 This little dinner was a thrown-together creation from the pantry – tilapia pan seared with an awesome spicy Williams Sonoma seasoning that Matt's mom gave me! I used a little curry simmer sauce (well too much simmer sauce) and threw some pineapples in the basmati mix. I'd say this was a pleasant combo for a last-minute meal.
There's really not much happening on this Tuesday. I've enjoyed my couch time, I'm exhausted, I put my pajamas on at 5:30. Ahhh, the life of a 20 something.